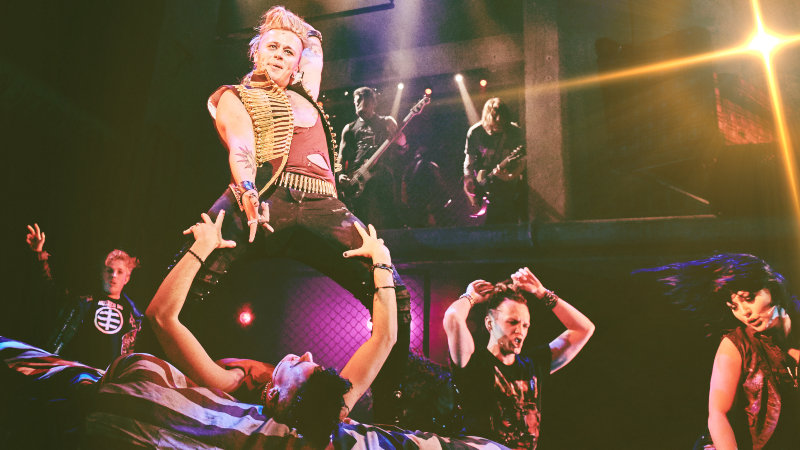 Green Day's award-winning American Idiot The Musical opened at Auckland's Civic Theatre last night – leaving the audience begging for more!
The cast – fresh from their sold-out UK tour, captivated the Kiwi audience, drawing the crowd into the performance like nothing ever seen before on stage at the Civic.
The mesmerising performance gives a snapshot of the lives of 3 friends who grew up in 'Jungle Town' during George W. Bush's war-hungry, media-influenced, America. The show creatively showcases each friend's very different experiences and perspectives as they navigate their teens and early 20's as average everyday Americans, experiencing love, lust, failure, success, self-destruction, and drugs.
The show which can be described as loud, energetic, clever, and emotional, truely embodies Green Day's iconic Album and music, seamlessly portraying the lyrics and themes of the Album from the perspective of each different character – Highlighting how the music resonates and has relevance to people of all walks of life, whether a teen mum, a junky, a soldier, or an old flame.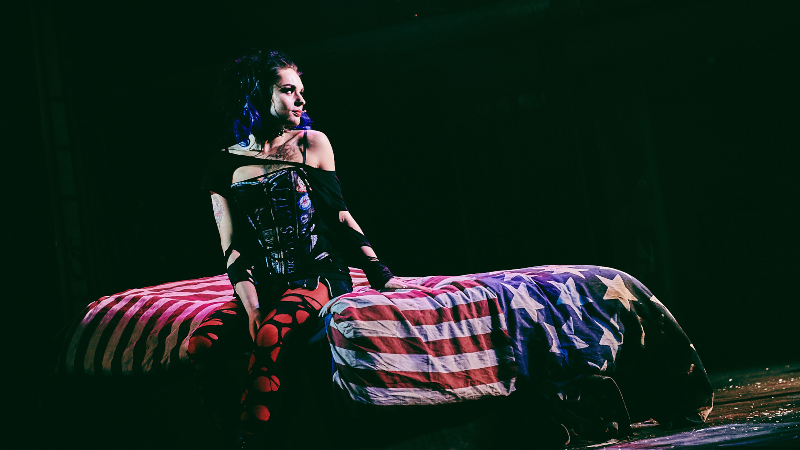 As if at a Green Day live performance, the crowd can't help but sing along to the hit songs, adding another layer of depth to the performance and giving the show a truly unique atmosphere and feel. While the chart-topping songs that are featured from start to finish in the show obviously help, nothing can be taken away from the cast who put their very-own twist on the songs as if they had written them themselves.
American Idiot The Musical features outstanding depth and talent, with stand-out performances from Tom Milner who plays the lead character (Johnny), the gorgeous and captivating Luke Freind (St Jimmy) from X-Factor UK, Glen Adamson (Theo) who kicks-ass in 'Too Much Too Soon', and the incredible Sam Lavery who powers her way through the show as (Whatshername).
Similarly with the onstage performance of the cast, aesthetically the show can not be faulted, the costumes and set are second to none and extremely effective at portraying the storyline and feel of each song and act.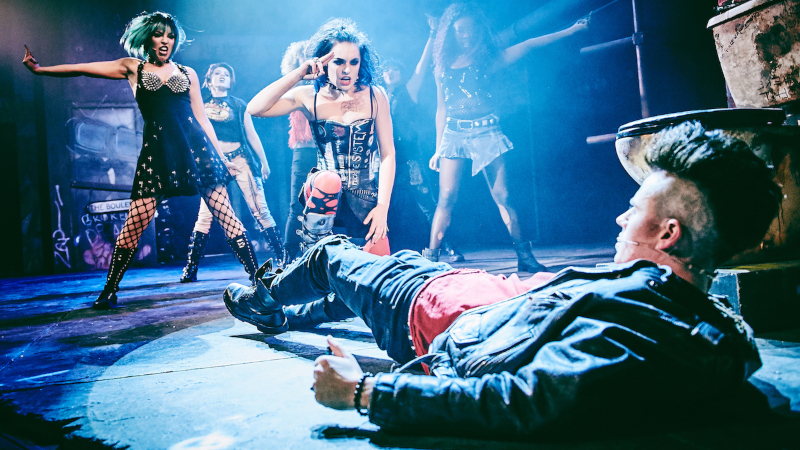 To summarise, Green Day's American Idiot is a must-see unique show with fantastic performers, that seem to perfectly and effortlessly blend punk-rock and theatre, captivating the audience from start to finish – It's something unpredictable, but in the end, is right. I had the time of my life.