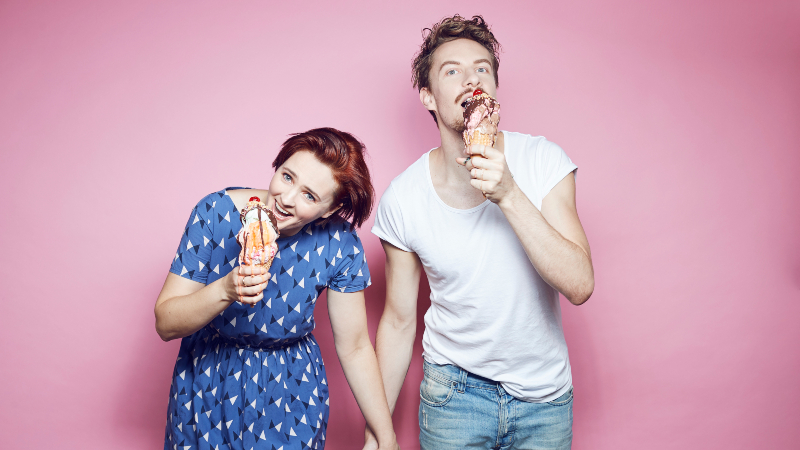 Resident Choreographer Loughlan Prior talks to express' Oliver Hall about his new production of Hansel & Gretel, becoming a creative powerhouse couple with Clare Cowan and retiring from full-time dancing with the RNZB.
Opening in Wellington on the sixth of the month, the Royal New Zealand Ballet's (RNZB) Hansel & Gretel is the first full-length ballet Loughlan Prior has choreographed in its entirety, and it's clear as he talks passionately about the production that he wants it to be quite unlike any other ballet you have seen.
"I want audiences to escape into this crazy magical world for an evening. I'm hoping it will feel wholly unique," he tells express.
The show will be full of pop culture references at times, making it feel more like a hybrid show than a classic ballet.
"Think ballet meets Broadway meets cabaret and silent movies! Lots of interesting things that people won't expect or associate with a ballet production."In this take on the classic Grimm fairy tale, Hansel and Gretel are underprivileged kids whose parents are struggling to make ends meet. They run away from home and are lured into the witch's opulent gingerbread house.
The witch herself has been given a queer twist, as a gender non-binary being; appearing on stage in two different forms, played by both a male and female dancer. Prior collaborated with set and costume designer KateHawley and composer Claire Cowan to take audiences on an immersive journey. "We've come up with this treatment for the show that makes it feel like you're watching a black-and-white silent film from the 1920s," Prior tells us, explaining that the '20s are a big influence in both the choreographic language and the brass instrument-filled composition.
Hansel and Gretel discover a world they never knew existed when they discover the witch, and Prior and his team found the most visual way to illustrate this. "The real people in the story, Hansel, Gretel and their families are all black-and-white, but the witch and her world are extremely bright and colourful… Once they go inside, there's this giant cavernous music hall scene. Think Broadway and the Rockettes. It's vibrant, very theatrical and high camp!
Claire Cowan is the first female composer commissioned by the RNZB in its 66-year history. Both proud members of the Rainbow community, Cowan and Prior have also formed their own creative collective, outside of the ballet, called LoCoArts.
Prior tells us he can't reveal too much about their up-and-coming works, but hints that they hope to open a big dance festival next year with a new show. While Prior will remain as a choreographer in Residence at RNZB, the 31-year-old has retired from dancing with the company, due to "wearing too many hats."
"I started dancing because it was a creative outlet, but with choreographing as well it has just consumed my life and I don't have the capacity to do everything – as much as I would like to," he tells us. Prior's busy schedule will not let up though. Following the premiere of Hansel & Gretel, he will fly to Brisbane for The Appearance of Colour, a show he has choreographed for the Queensland Ballet; and next year will debut a new work with Singapore Dance Theatre.
---
The Ryman Healthcare Season of Hansel & Gretel premieres in Wellington on Wednesday 6 November before travelling the country on its way to an Aucklandrun from Thursday 5 to Sunday14 December.
Tickets from Ticketmaster. Check out rnzb.org.nz for more details