express columnist Elijah Luke Michel honours Transgender Day of Remembrance and those who are no longer with us.
Today is a sad day for Trans* people and their loved ones around the world. It is a day set aside to remember our fallen heroes, those who chose to take their own lives and those who others decided their lives should be taken from them. It is a day of sadness, tragedy and memories – a day that in its own right should never actually exist.
Vigils held around New Zealand this evening will bring together both those who identify as Trans* (sexual/gender/masc/fem/non-binary) as well as family members and allies of those who have passed on.
It won't be pleasant, but it is vital we come together to remember: those who lost the battle with their desire for life, those who were killed for being themselves, those who fought for the freedom to identify and express themselves the way THEY deem fit, and those who continue to fight every day to be free to be their authentic selves.
Trans* people, like all humans, lie along the spectrum of gender identity. Trans* people, like all humans, search for acceptance and belonging. Trans* people, unlike cisgendered humans, suffer on a daily basis with dysphoria and societal rejection and abuse. It is not okay.
Says Lexie Matheson, Senior Lecturer at Auckland's AUT, "It's a salutary reminder that we need to balance standing up for ourselves and each other and keeping ourselves safe. Hate – raw and unbridled – is our greatest enemy because it doesn't have its source in the reality of who we are but in a loathing of who [those who expouse hate] are…"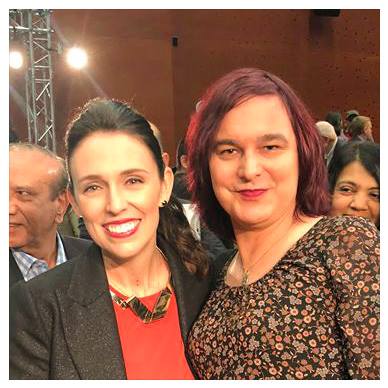 Government employee Jesse* (name changed to protect identity) agrees, saying, "It reminds me that a lot of us don't survive because the support and help isn't there for us or our families and we lose amazing people like Amanda [Ashley, who founded the Rodney Area Rainbow Support group and petitioned the government against gay conversion therapy] because of that. All of the statistics espoused about the deaths of transgender people don't show the physical and emotional violence perpetrated against transgender people at home, work, and in public. We feel like we can't count on support so many don't seek it. We often don't feel welcome in religious spaces or other traditionally safe sanctuaries as we are told time and again we are sick, wrong or evil…"
Please. Educate yourselves, your friends, your family, your schools, universities, teachers, religious leaders and MPs. Fight to get Trans* rights recognised under the Human Rights Act – unbelievably we are not there yet! Help us make the world a safe place for the beautiful souls that inhabit bodies that don't match their brain chemical make-up:
Read up on the MRI brain scans that show a clear difference between the cis-gendered and trans-gendered brain.
Let go of your preconceived notions and indoctrinated worldviews around how a fellow human being should exist and present themselves in the world.
Don't inadvertently support the tragedies brought to light on this day of remembrance by remaining silent or ignorant.
Please, fellow humans. Remember us. Every day.
---
Christchurch vigil, 7pm, NZ Aids Foundation boardroom, 135 Peterborough Street.
Auckland vigil, 7pm at St Matthew-in-the-city,