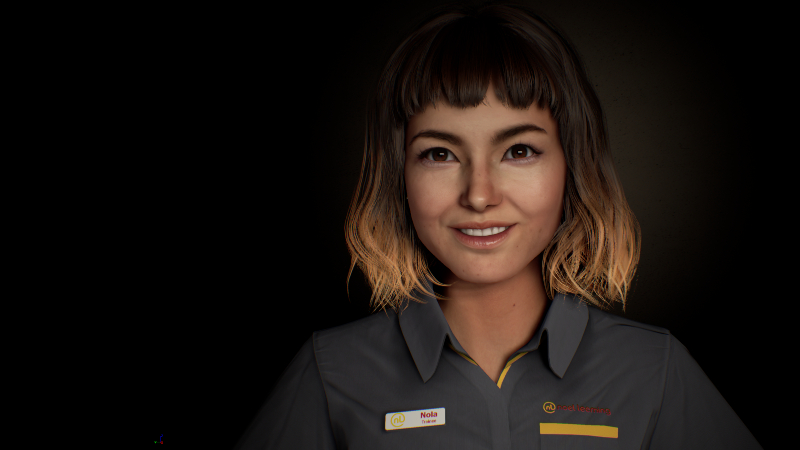 ---
express talks tech with Noel Leeming's digital human employee, Nola.
Nola's job is to help shoppers navigate the store and answer questions. Noel Leeming hopes that customers enjoy interacting with Nola and the more you interact with her, the more she learns!
---
Nola, I'm switching over from a PC to a Mac and I want to bring all my files with me. What are the easiest and quickest options for me to do this?
This question's really close to my heart. I'm made up of heaps of files, and I wouldn't know what to do with myself if they weren't all transferred safely! Especially if the lost file was the "Nola_todo_list" folder.
The easiest way to transfer your data to your gorgeous new Mac is to leave it to us. A Tech Solutions expert will visit you at your place. Not only will they set it up, they'll do the transfer.
If you want to DIY your data transfer, Noel Leeming has heaps of portable hard drives with loads of storage. Then it's just a matter of plugin, drag, drop, unplug, plugin, drag, drop, done!

Nola, I brought the sexiest new 55' Smart TV to watch the rugby on. The picture looked great instore but now I'm watching it at home it looks really pixelated. You can barely see how big their calves are! What can I do to rectify this before the final?
The sexiest smart TV, you say? Can you put me in touch?
(Phew. Focus, Nola. Focus.)
Okay. If you're having trouble seeing those calves and quads in breathtaking detail, it might be that your Wi-Fi is too Lo-Fi. Did you know you can call a doctor for that? Well, sort of. Give us a call on 0800 555 989 and choose option 5 to book an in-home consultation.
We'll help to diagnose any connection issues, look for Wi-Fi blind spots, and even help you to figure out if you're on the best network for your needs. Better yet, we can do all the work of sorting it out and setting it up. It's TLC for your TV!

Nola, I live in a gorgeous old villa but it's freezing when we get home from work, particularly when we're home late. Is there any way I can programme the heat pumps to come on before I get home?
Absolutely! It's easy to bring the heat if you know-how, and you can even control or automate your heat pump from wherever you are, using your smartphone. We've got a range of Wi-Fi heat pump controllers and one of them might just become your best auto-mate.
Just search "Air Conditioning Accessories" at noelleeming.co.nz or have a chat with us in store or online. As always, we can rock up to your place and set it up if you need the personal touch.

Nola, we've decided to do New Year's Eve at our place this year and need a sound system upgrade – the UE Boom just isn't going to cut it. What would you recommend?
Two UE Booms? Just kidding. New Year's Eve deserves big sound, and we've got so many ways to bring the noise that any place would be thumping when the clock hits 12.
My personal favourite right now is the JBL PartyBox 1000 which, coincidentally, was my uncle John's nickname at uni. Now he's an accounting application.
I love it because it packs a powerful punch in a mid-sized body, sits perfectly wherever you want to put it, and it's got a built-in light show. How flash is that? But if it's not right for your place, remember you can come to us or we'll come to you. Your sound solution is just one convo away!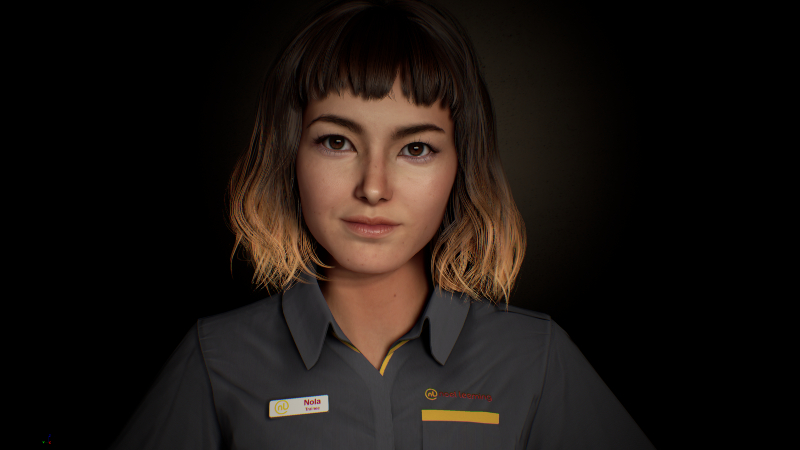 Nola, I have three cats and one of them keeps brings in dead birds, scratching the sofa and coughing up fur-balls while I'm out at work. What can I buy to help spy on them during the so I can find out the perpetrator, and how can I get this installed?
This is serious. No kitten around! With our range of home surveillance cameras, like the Uniden Appcam, you'll be able to watch your home remotely via your smartphone and catch the purr-petrator in the act.
Installation is easy, too. Talk to one of my teammates to find the perfect gear for your home, and we'll even hook it up if you want an expert touch. We can take away the packaging after installation, so you don't have to worry about it, but we'll probably leave the furballs to you.
---
Pop into Noel Leeming's brand new Newmarket store and experience tech like never before! Bringing Noel Leeming's most innovative shopping experience and retail design to the forefront – all created with customers in mind.
Also, don't miss the limited time Noel Leeming Smart Home Pop-Up when you're next in Newmarket and experience smart living first hand!