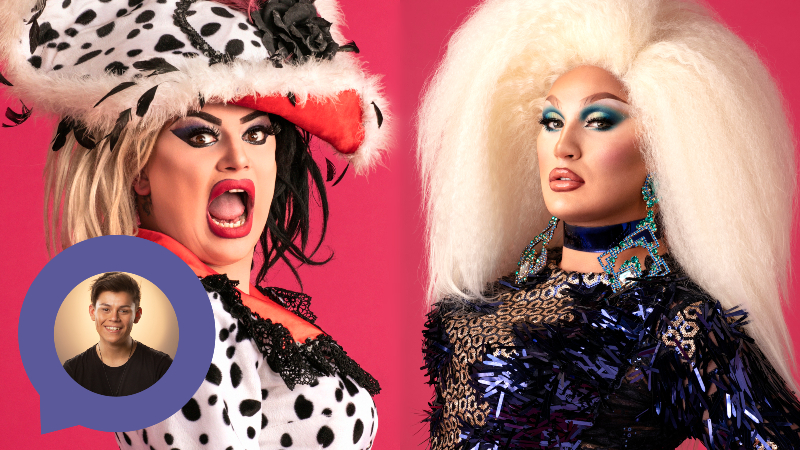 When he's not tuning into RuPaul's Drag Race UK, Keegan Elliot is keeping abreast of all the glitz, glam and glitter on the NZ drag scene. Here is what's hot this November.
Auckland:
There's always a multitude of drag happening on Friday and Saturday nights in Auckland. Make your way to Staircase for Fierce Friday's with Anita Wiglett or to G.A.Y bar for a sexy night with Vanessa Laroux. Keen for a dance? The 1 am shows at Family bar are never one to miss!
On Monday 18 November, Miz Cracker makes her one-woman NZ debut with her new show, American Woman at Auckland Town Hall. Cracker says she will use comedy and performance to open a discussion upon the way in which drag queens and gay men can become better allies to women.
After a nearly a full year of queens fighting to get the crown, Drag Wars: ALLSTARS is finally upon us! Start your engines and let the best woman win! The crowning winners of Drag Wars 2019 will battle it out for the title and the Drag Wars: All Stars crown! So head to Phoenix on Friday 22 November.
Also, be sure to get to Caluzzi Cabaret on Wednesday 27 November for Random Club. Where $30 gets you a three-course dinner and shows, hosted by the gorgeous Ling Ling.
---
Wellington:
Ivy Bar has a packed month of drag on offer, including new performers show Formation on Saturday 9, bringing fresh new faces to the scene, variety show Gag Drag returning on Saturday 16 and floral themed show Blush pollinating the start on Friday 22.
Wanna learn more about drag and the art of performance? Kelly Fornia has got you sorted with Powerful Performances, a workshop to upskill your drag performances and learn the do's and don'ts of gag-worthy drag, taking place at Toi Poneke Arts Centre on Sunday 24.
Closing off the month is the Drag King Cabaret show, at The Little Boys' Room at Fringe Bar on Saturday 30.
---
Nelson:
It's time to Drag Up Your Life! Kelly Fornia is bringing back her lip-sync extravaganza to The Theatre Royal with a brand new cast on Saturday 16.
---
OnDemand:
RuPaul's Drag Race UK has offered a fresh perspective on Ru's tried and tested format. It's great to see different flavours and humour coming from the show which has also announced it will be doing Australian and Celebrity versions of the show. TVNZ OnDemand puts up new episodes at 8 am every Friday. Making it even more tempting to take a sickie!
Photo | RuPaul's Drag Race UK favourites' The Vivian and Baga Chips.