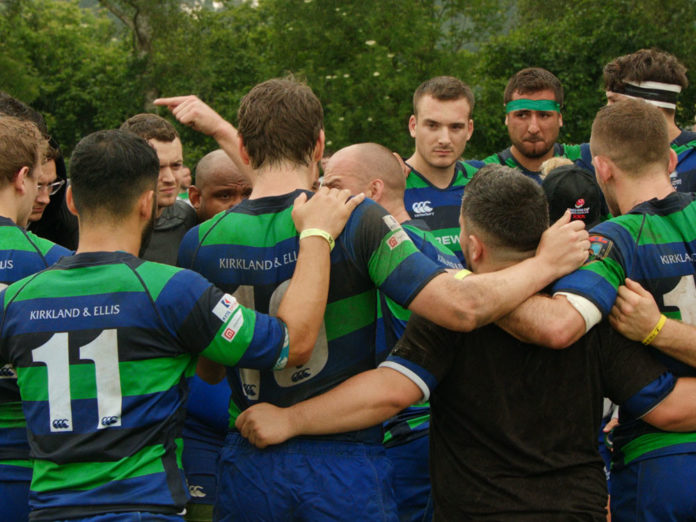 Bullied all throughout his Australian school life for being gay and then finding solace in a rugby club halfway around the world was the catalyst behind Eammon Ashton-Atkinson's first feature-length film Steelers.
The World Premiere of Steelers will be held as part of the New Zealand International Film Festival on Friday night at The Capitol Cinema in Auckland. See the end of story below to win tickets to the premiere.
The documentary follows a team from the world's first gay rugby club, the Kings Cross Steelers, as they travel to Amsterdam attempting to win the world tournament of gay rugby – the Bingham Cup, for the first time.
But if you think this is just another sports documentary with lots of on the pitch and in the changerooms action then you will be completely mistaken.
Ashton-Atkinson, who directed, filmed, edited and narrated the entire feature, said that it was born out of a desire to counter homophobic comments by Australian rugby league player Israel Folau, in his infamous "hell awaits" homosexuals Instagram post in 2019.
Make no mistake, this is Ashton-Atkinson's story. A story so powerful, so raw, and one that many, if not all of the gay viewers, will recognise as their own, right from the opening scene.
Through the film Ashton-Atkinson tells some very personal stories about being bullied at school and barraged with names like "Poofter", "Faggot" and "Fudgepacker" and yet, even at a young age, finding that when he played rugby with his local rugby team, he wasn't known as the gay kid there. There, as Ashton-Atkinson puts it in the film, he was just "the tall second-rower who was good at scoring tries."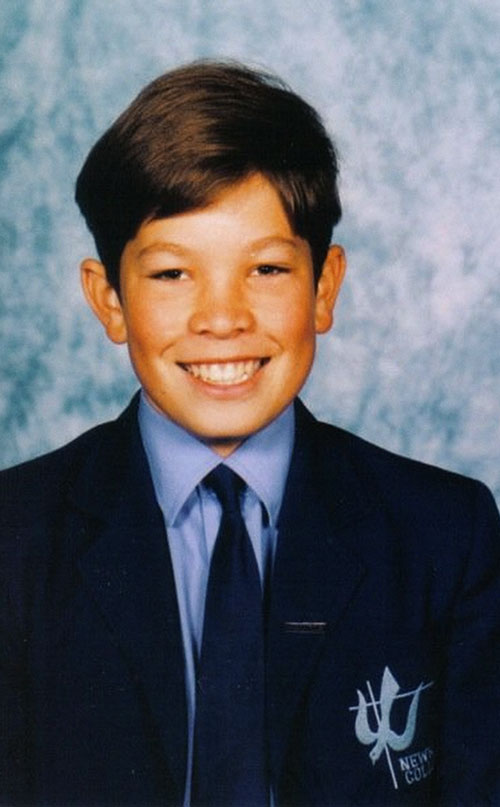 One of the most powerful, and emotional moments in the film is Ashton-Atkinson's voiceover and the footage of him at his editing suite listening to his re-telling a story of when he was outed publicly at an all-boys school.
"I kind of thought that that's one story that just sums up the whole five years of bullying, really," Ashton-Atkinson explained to express.
Filming a Gay Rugby Team
Steelers is set up by the narrator, both with video and audio and leads you on an exploration of the first gay rugby club in the world and their attempt to finally win the Bingham Cup.
For Ashton-Atkinson who has been a TV news reporter, producer and now an overseas correspondent for the Ten Network in London and New York, carrying around a camera all day and asking lots of questions comes with the job.
View this post on Instagram
"What makes this film unique I think is that it's just me with my camera on my shoulder among my team-mates," he said.
"And you're kind of seeing the tournament and then these stories, my friends' stories through my eyes, literally through the barrel of the lens and yet I think it kind of gives it that intimacy than if we had an external production company come and do it."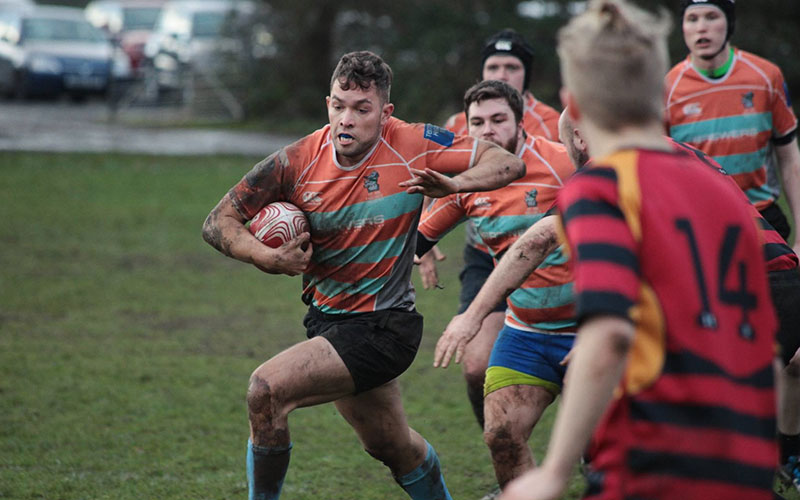 In actual fact, the film should never have been made as Ashton-Atkinson was supposed to be playing in the Bingham Cup with The Steelers, but was concussed weeks earlier and couldn't take the field.
"I got concussion three weeks before and the only reason I got a concussion, I believe, is because my brother was there visiting after our wedding and he was watching my rugby game and I wanted to impress him.
"So I went extra hard and ended up getting a concussion in a tackle so all these little things that kind of serendipitous moments that lead to one thing."
Eammon met his husband John when he started playing with the Kings Cross Steelers.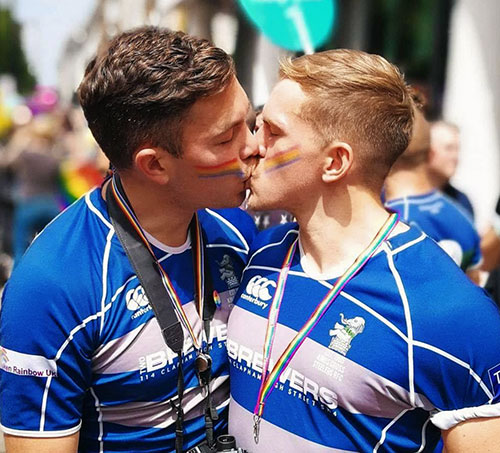 The Steelers
Alongside the petitely placed pieces of actual on-field rugby action from the Steelers' matches, the film explores the lives of three key members of the team and, as we had done with Ashton-Atkinson's life, explore what has led these three to be involved with the Steelers and follow their actions throughout the tournament.
Andrew McDowell, who is one of the tough guys on the field, also has another life as a drag queen and he explains the myth that even as a gay rugby player you need to show your true masculinity, "I will be tough and brutal and kick your ass on the pitch. When I'm off the pitch I will be as flagrant and flamboyant as I want."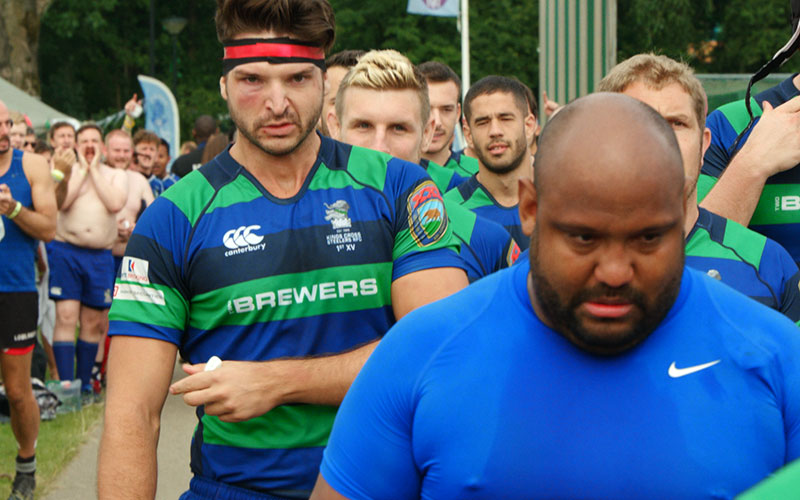 Nic Evans is the female coach of the team in her final season and a win would mean so much to her and to the memory of her dearly departed Grandfather who she explained got her interested in rugby as a young girl. For Ashton-Atkinson, she was a surprise inclusion.
"I didn't really know Nic before this process and then I was following her and the team in that first training session on the first day and just by chance I was sitting next to Nic on the train back to the hotel," Ashton-Atkinson explained.
"'Thanks for letting me film', I said to Nic and I asked her 'how did you get into rugby anyway' and she told me her grandad's story. I thought you're the second person."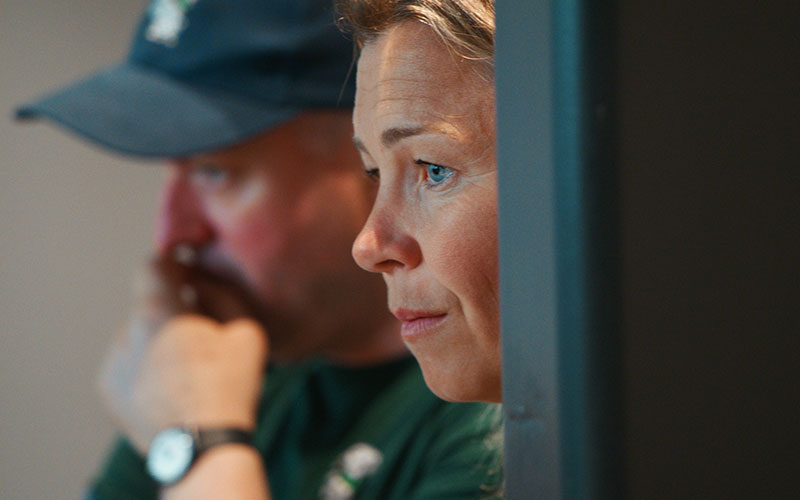 The final player featured was a reluctant Simon Jones who had joined the club after playing rugby with Old Haberdashers for seven years after moving to London from Birmingham for work. Simon had only recently come out a gay and his story explored the struggles he faced with depression after a childhood friend, whom he had fallen in love with, responded badly.
Simon's story was heartfelt and you could see during his questioning that he was always on the verge of not responding, but the result is brilliant storytelling by the film-maker. And maybe because Simon's story was so similar to his own.
"When we first met at the club, we both talked about being on anti-depressants," Ashton-Atkinson said.
"And I knew that I really wanted him to be one of the lead characters so when we got to the tournament his dad was in hospital, his sister just had a baby girl and his head was all over the place.
"I kind of just gently kept pressuring him to do it because I just knew the story would really resonate with a lot of people.
"I mean, eventually, eventually, he said yes. And then he said, if we're gonna do it, I'm going to just do it properly and he did say there was nothing held back, which I thought was really beautiful."
"He was really worried talking about his straight friend who he was falling in love with and I think that's the story a lot of gay people can relate with.
"The only thing I guess he sort of held back was what he said it just had this shattering impact on him."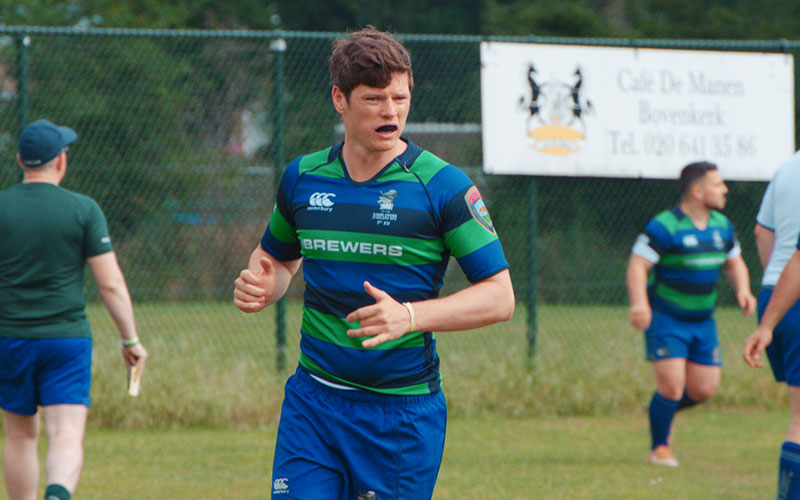 New Zealand Premiere
Steelers had planned to be the headliner at the London LGBTI+ Film festival back in February but due to COVID-19 that was put on hold indefinitely and Ashton-Atkinson is now so thankful to the New Zealand International Film Festival for allowing the World Premiere to be conducted in rugby heartland.
"I'm so happy that it was selected by the NZIFF because its not an LGBT film festival it's a mainstream festival and the Director Marten said that he thinks this will resonate with lots of people because rugby is like a religion in New Zealand," Ashton-Atkinson proclaimed.
"I hope this film challenges fans of the game to rethink their perceptions of masculinity and take another look at how they see queer people.
"I also hope it challenges queer players who have held back to realise they are entitled to their place on the pitch."
The World Premiere will be at The Capitol Cinema in Auckland, on Friday 24 July at 8.00PM. See here for details. From Monday it will also be available to view online and in other venues across the country.
---
Whānau Mārama: New Zealand International Film Festival takes place from 24 July to 2 August 2020 with 79 feature films and seven collections of short films from 41 countries screening online and in selected cinemas and venues. More information here.
For more information on Steelers screenings, cast and crew biographies visit here.