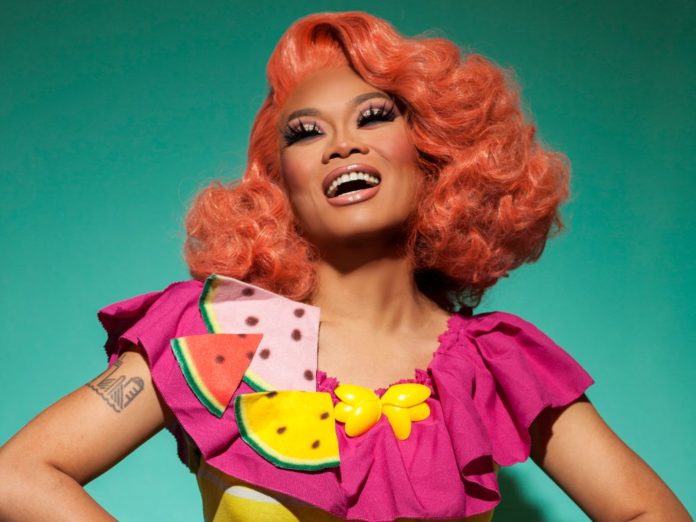 No one on the recent season of RuPaul's Drag Race All Stars lit up the screen more than Jujubee. Despite it being her third time on the franchise, Juju's humour, warmth and sass, never failed to delight. She speaks to Oliver Hall about success, stress and spreading love.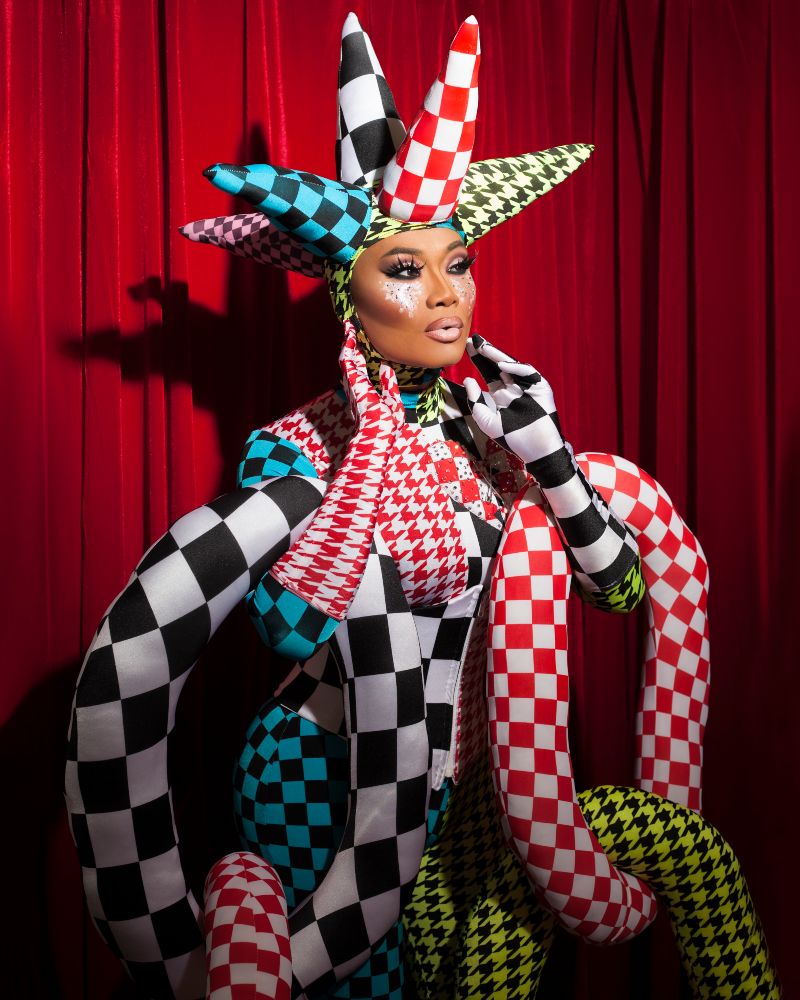 Not only has Jujubee competed on RuPaul's Drag Race three times now; she is the only contestant to finish in the top three every time. While she may have missed out on the top spot once again, if All-Stars had featured a fan-voted Miss Congeniality prise (as the regular RPDR seasons do) she would have been a shoo-in to win with her hilarious quips to camera and banter with the other queens.
Since first appearing on RPDG Season 2 in 2010, Jujubee has returned to the small screen numerous times, refining her on-camera presence each time; including two seasons of All Stars, RuPaul's Drag U, her first scripted role in AJ and the Queen (playing Lee St. Lee) and makeover show Dragnificent.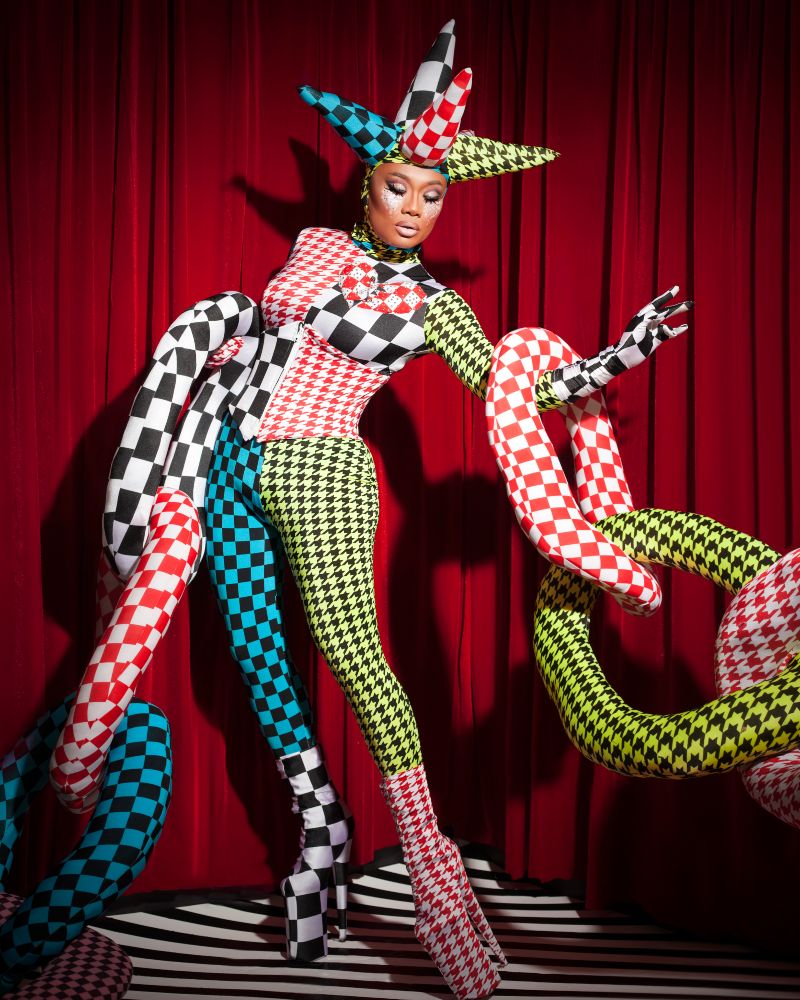 Essentially a Queer Eye with wigs and heels, Dragnificent saw Jujubee given the role of fashion expert and teamed with fellow RuPaul alumni BeBe Zahara Benet, Thorgy Thor and Alexis Michelle, when we ask Juju to choose her favourite and least-favourite co-star she selects BeBe for both. "It's a love/hate relationship," she giggles.
Having watched Season One of Drag Race, Juju was a fan when she successfully applied to be on the second season. I" knew we were doing something great, but I didn't know how huge it was going to be. It's kind of Herstory," she tells express before gushing like a true fan, "I love how people will start watching a pick a favourite but as the Season goes on their mind will change!"
She is the first to admit she was not such a natural on camera then as she is now. "I'd never seen myself on film before that so when I got to watch it back, I was really cranky because you don't know who you are until you watch yourself… there were certain quirks that I didn't understand," she admits but adds the process taught her an important lesson. "Watching it back taught me to accept myself."
Unlike Juju many RPDR alumni have publicly stated they wouldn't return to the show for an All Stars season and Juju admits she understands their thinking.
"One has to definitely be in a state of mind where things can just roll off your back because it's pretty stressful. Aside from it being a competition, filming any kind of television show is difficult because the timing and every angle has to be right and you have to be on your best behaviour," she acknowledges adding that the show's ever-increasing popularity means that appearing on it feels like you are, "constantly auditioning for what might be down the track."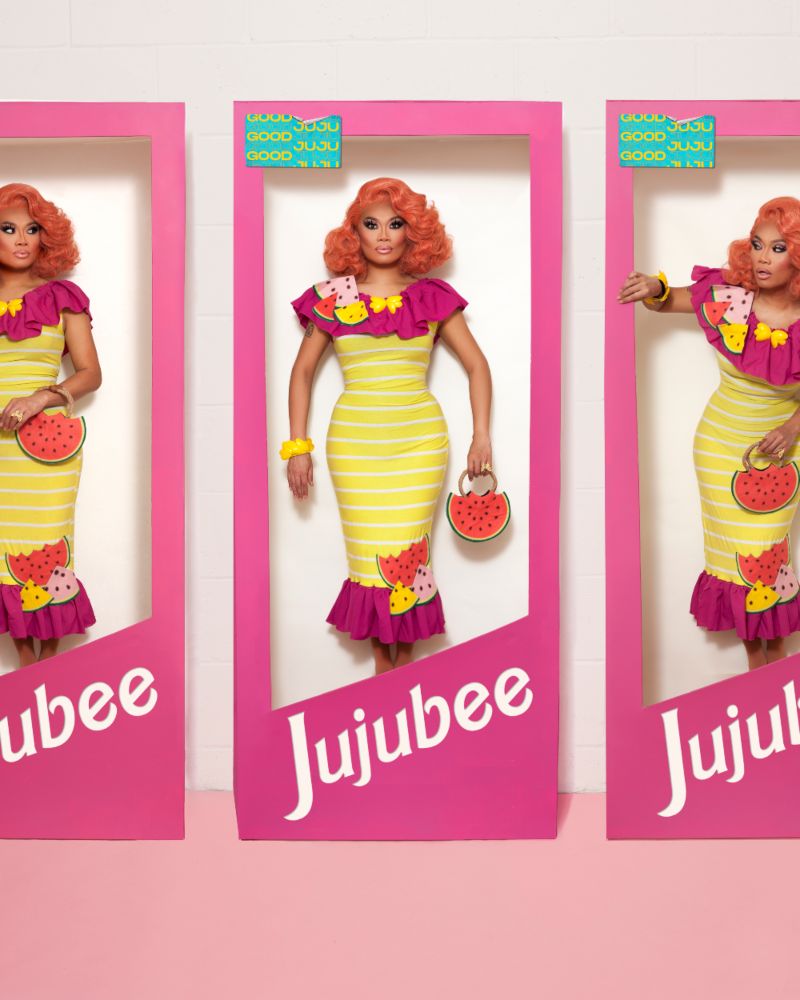 Juju did, however, did return, first in 2010 for All Stars Season Two where she was paired with her best friend from her previous season, Raven. She is forever grateful that that RPDR brought them together.
"We will always be friends. We've been on holiday together, spent 4th of July together, it's pretty insane what Drag Race has done because she's from California and I'm from Boston, so we would have never met otherwise!"
Juju is one of just five queens who returned to the franchise for a third time at this year's All Star Season 5.
"I wanted to go back because I love the idea of competing with super-strong drag queens. RPDR is just this great mix of drag and drama and it shows the world what men in dresses can do! It strikes down the patriarchy and it's a little bit political… I was like a kid in the candy store cause I was just so excited to get the opportunity again."
She confirms the show is much harder now than on her previous seasons. "You have to vote each other off and feelings get involved," she admits, pointing out one of the key differences between the show's regular season's where Ru chooses which queens go home, and All-Stars, where the contestants vote for whom they think, should go home.
Most of the time the queens respectfully pick the competitors who have had the least success in challenges, but on All Stars Season 4, contestant Naomi Smalls broke the internet when she sent home favourite, Manila Luzon.
While this powerplay was not repeated on Season 5, Juju admits she respected the decision. "I guess the smartest decision is to vote your biggest competition off. It's part of the game to take out the one who's the biggest threat."
Juju is quick however to point out that no action is without consequence alluding to the online backlash that Naomi faced after the episode was screened. "I don't really know how I would handle it, because the fans get really angry and I would have loved to see Manilla go to the end."
Cut-throat game-play is clearly not on Juju's agenda. Throughout Season Five she talked about her recent decisions to stop drinking, end a long-term relationship and find herself.
The result is the zen happy star who made Season Five so much fun to watch. "I love, love," she concludes in a final message to her fans.
"Live in the moment and just keep spreading love!"
Photos | Eric Magnussen | ericrichardmagnussen.com