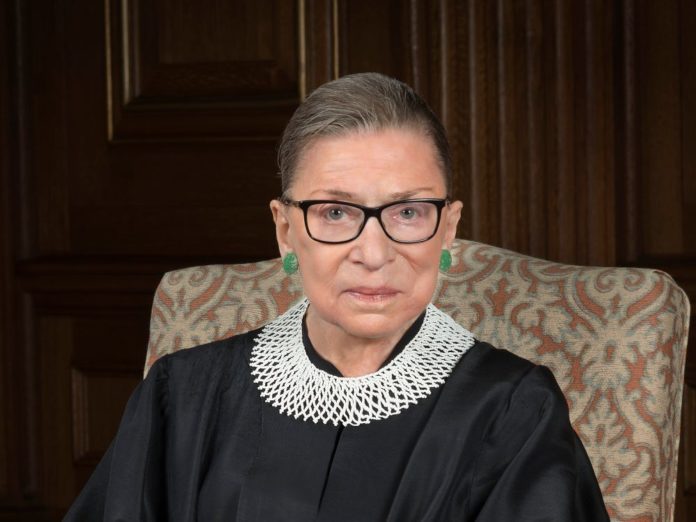 With the death of RBG, attention now turns to Donald Trump who can cement an anti-LGBT majority on the United States Supreme Court.
There are growing fears that United States President Donald Trump will seek to rush through an election year appointment to the Supreme Court cementing a solid conservative and probable anti-LGBT majority.
The passing of liberal icon Ruth Bader Ginsburg has sent shockwaves through the American LGBT community given Ginsburg's staunch support for LGBT rights and the strong likelihood any Trump appointee will not share those same views.
The United States largest LGBT rights organisation, The Human Rights Campaign paid tribute to the late Supreme Court Justice, releasing a statement on Saturday saying, "we lost an unqualified, undisputed hero. She wasn't just an iconic jurist, Justice Ginsburg was a force for good — a force for bringing this country closer to delivering on its promise of equality for all. Her decades of work helped create many of the foundational arguments for gender equality in the United States, and her decisions from the bench demonstrated her commitment to full LGBTQ equality. "
Ginsburg voted with the majority in a 1996 ruling, Romer v. Evans, which overturned laws across a number of southern states that kept homosexuality a crime.
She would go on to vote in favour of all major rulings on LGBT rights including Obergefell v. Hodges, where the Supreme Court ruled in favour of marriage equality, expanding the application of the 14th Amendment's equal protection clause to cover LGBT Americans in the case of marriage.
The most recent LGBT related ruling in which Ginsburg participated, was the 2020 Bostock v. Clayton County decision, which banned employment discrimination against LGBT workers.
Ginsburg was appointed to the Supreme Court on the recommendation of former President Bill Clinton in 1993.
As tributes flow for the former Supreme Court Justice, attention now turns to who President Donald Trump will appoint next, with any appointee likely to hold conservative views on LGBT rights issues.
Among the shortlisted candidates is Noel Francisco, who served as U.S. solicitor general from 2017 until early 2020. Francisco was seen as the driving force behind the Trump administration's "anti-LGBTQ agenda" and was responsible for submitting a Supreme Court brief asserting that gay workers should not be protected by federal civil rights law.
Also, on the list is Lawrence Van Dyke, who currently sits on the 9th U.S. Circuit Court of Appeals. As solicitor general of Montana from 2013 to 2014, Van Dyke argued against same-sex marriage in two cases and in favour of allowing photographers to deny wedding services to gay couples in another.