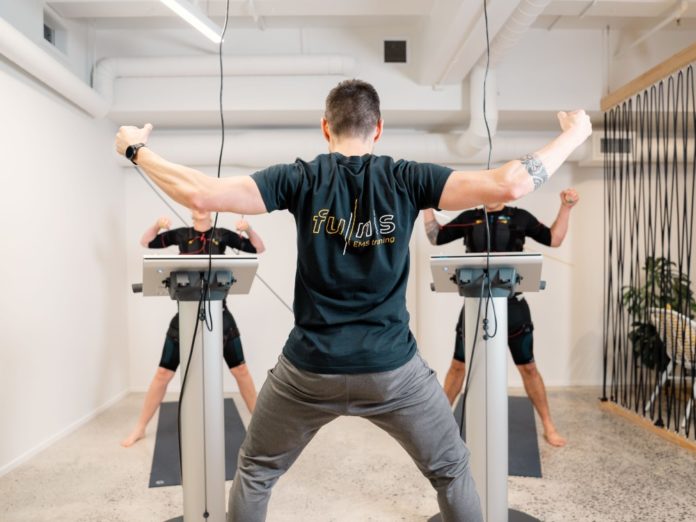 Personalised, timesaving, private training just got easier (yet more challenging) for Kiwis with fu/nis EMS training, moving to their new dedicated central city studio on O'Connell Street.
The boutique electro muscle stimulation (EMS) studio offers a unique form of strength training that takes just 20 minutes to deliver a highly effective workout with proven results.
Ideal for those who are time-poor, or want a high-intensity workout that equates to 90 minutes in the gym in a third of the time, fu/nis EMS training offers Low-frequency electric impulses activate up to 90% of the body's muscles in just a 20-minute session.
With over one-third of Kiwis saying they are concerned about the health and wellbeing of themselves and others during the current climate, fu/nis EMS training is unique in being able to operate in higher Alert Levels than other gyms and fitness centres, allowing fu/nis to provide a "kick-ass workout" in a naturally socially-distanced and safe environment.
Speaking with express, Catrina from fu/nis says, "as a private studio gym, fu/nis EMS training can operate in Level 2.5 – With only two people training at the same time in our studio, and barely any contact being made with workout equipment, working out with fu/nis can be labelled as 'super-safe' in times of Covid-19."
"We have always had tight hygiene procedures that we simply dialled up in recent times. Due to working by appointment only, we already have a solid system of contract tracing in place and our gear, equipment & workout area is cleaned and disinfected after each training," she adds.
Ideal for those looking to maintain a work/life balance – As short as it may sound, just one to two 20-minute sessions per week being all it takes to improve physical and mental wellbeing, fu/nis EMS training is also great for individuals of all fitness levels.
"fu/nis EMS training is able to activate deeper muscle groups which make the training so effective. Hence a maximum of two sessions per week is what we offer. If you're already active, one additional EMS session per week can make all the difference for your results and fitness goals."
"fu/nis EMS training is seriously for everyone. It doesn't matter if you are are an avid sportsperson, totally out of routine, or possibly never even been in a gym before – due to the nature of the training everything is personalised to you."
"From the exercises to the impulses that control the level of intensity of your workout, it's about you. We make sure the workout is right for you and suit your current fitness level so we gradually help you get stronger & fitter."
While EMS training is new to Kiwi shores, EMS training has been extensively used for over 12 years overseas and is used by people of all walks of life from celebrities like Madonna, Lindsay Lohan, and Ashley Graham to professional athletes like Roger Federer, Usain Bolt and the 2020 Champions League winners Bayern Munich.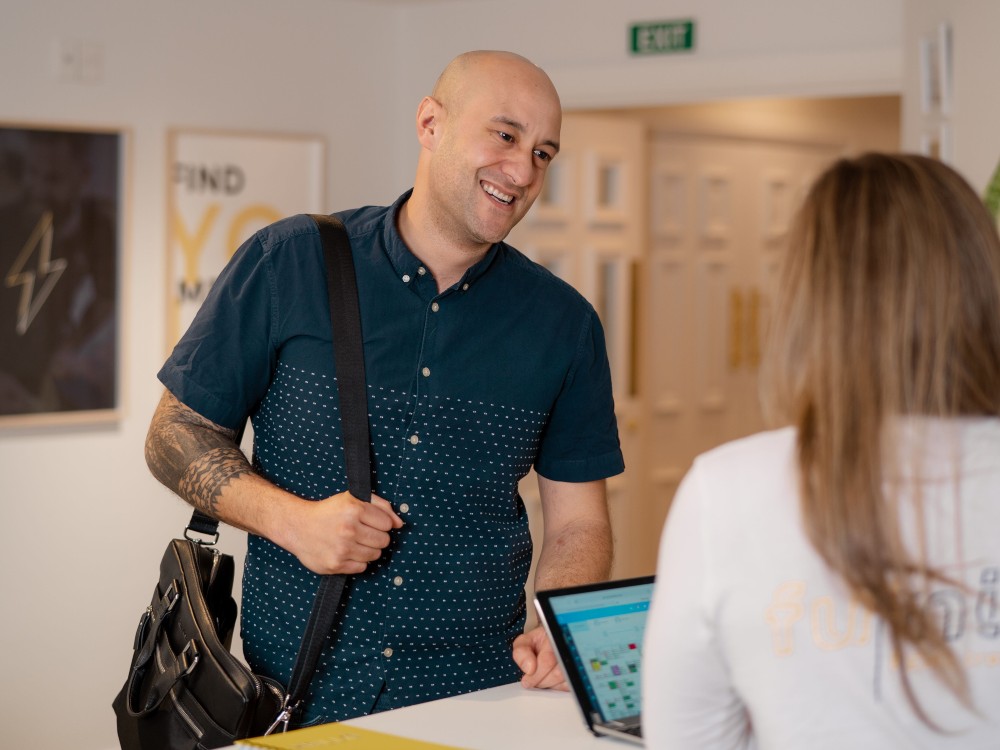 Based on a technology that originated back to the early 1960's EMS Training was initially designed for Rehab.
By contracting the skeletal muscles through low-frequency electric impulses (they do not affect smooth muscles such as major organs), the impulses are no different to conventional training or daily activities, where the muscles are contracted and controlled by electrical signals sent by the Central Nervous System (CNS).
"EMS training mimics what your brain normally does but at a higher rate, making it more efficient – Hence why our trainees are able to gently and effectively train multiple muscle groups as well as their whole body."
WHAT'S IT LIKE TRAINING AT FU/NIS?
31-year-old, Phillip who goes to fu/nis every Tuesday on his lunch break says that the obvious difference to traditional training sessions at the gym is the time you save with an EMS session.
"You can get a good workout done in 20 minutes, don't have to find and put back any weights or wait for a machine to become free," explains Phillip.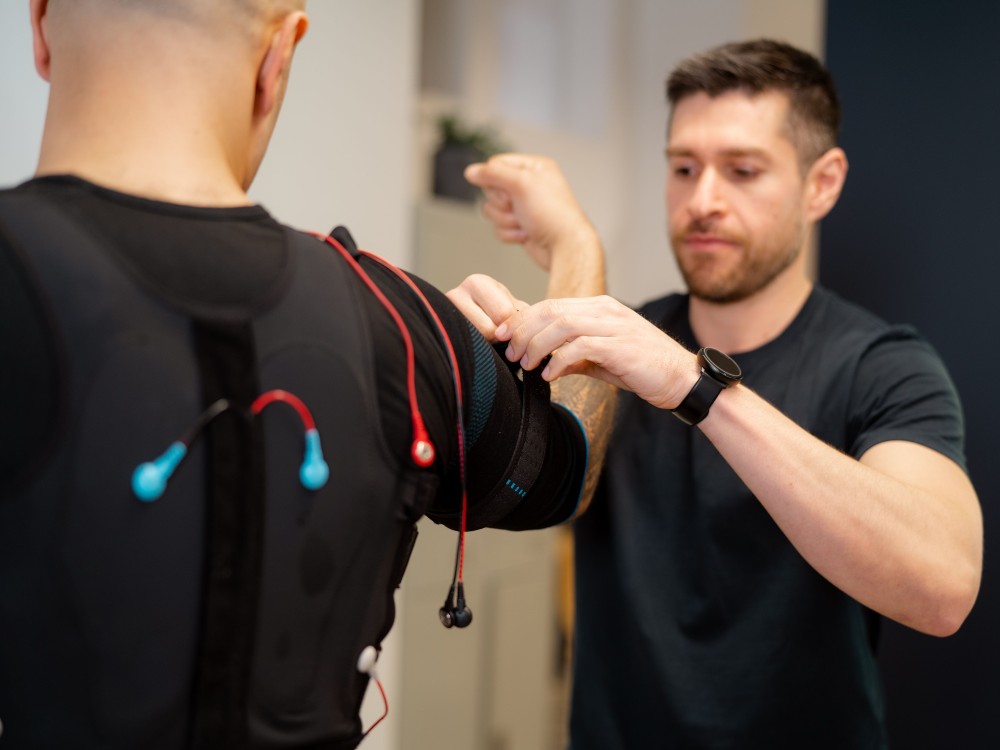 Phillip who works in banking says that the biggest advantage of EMS lies in its ability to help you work on your strength without taking the risk of injuring yourself.
Along with going to Les Mills on a regular basis, Phillip says that his weekly EMS sessions helped him stay lean and toned while he started to bulk up at the gym.
"I can definitely see and feel the difference, especially if I miss my weekly session during holidays or even worse – Level 3 or 4 lockdowns!"
Shannon who has been using fu/nis for over 2 years says the training is the only form of stress relief that works for her and her busy life.
Working as a soil scientist, Shannon says that along with the personalised workouts that never get easier, and are never ever the same, one of the biggest things that keep her coming back is the fu/nis team – who are not like your typical 'personal trainers'.
"I LOVE them! They are all amazing, different, and fully present."
Shannon says that for her the fu/nis team has helped her build 'nice lean muscle mass' consistently all over the body. "I was a rower in college, so have always been strong in my legs, but this has built up muscles in my arms and stomach as well (like muscles you can see and feel – lol)"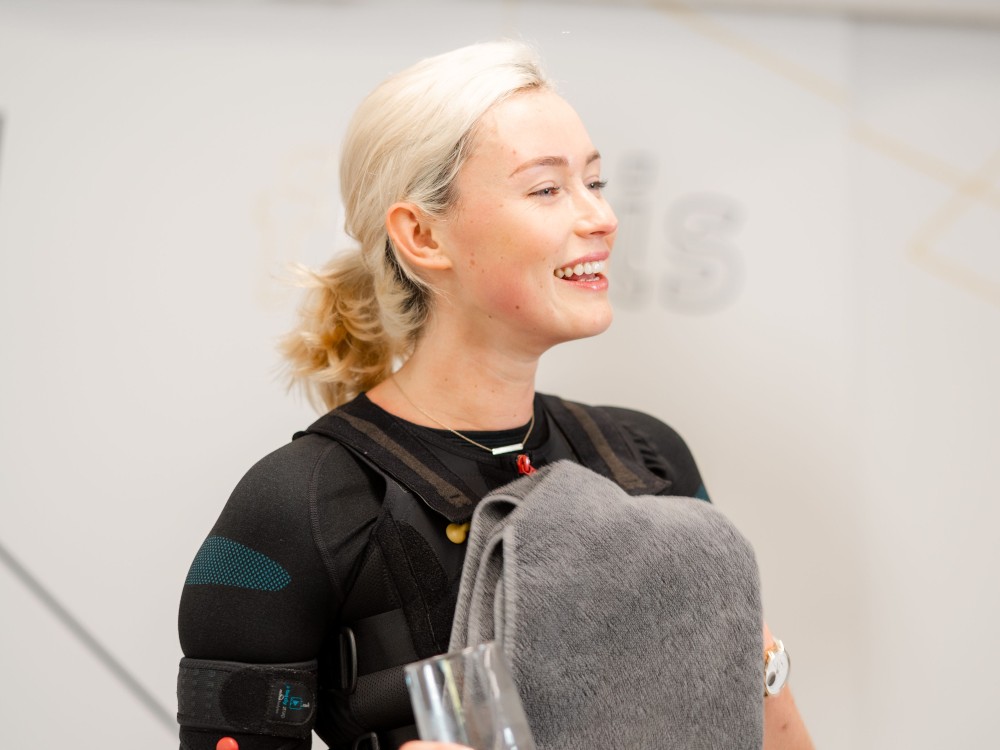 "The roll-on effect of this and the really awesome results is that muscle mass has helped me feel better. You burn more calories, you lose weight, you feel better, you eat better, you get stronger, you work harder, you get stronger, you eat better. It is a great positive feedback loop to be in."
30-year-old Sally says she joined fu/nis to add exercise to her work schedule that was always changing. "I didn't have to commit to training the same day/time each week and could schedule the sessions according to my roster. Plus a 20-minute workout was easy to fit in."
Sally who says she finds herself feeling "uncomfortable" in a 'traditional gym' adds that the key advantage with fu/nis is that you get to build rapport with the trainers.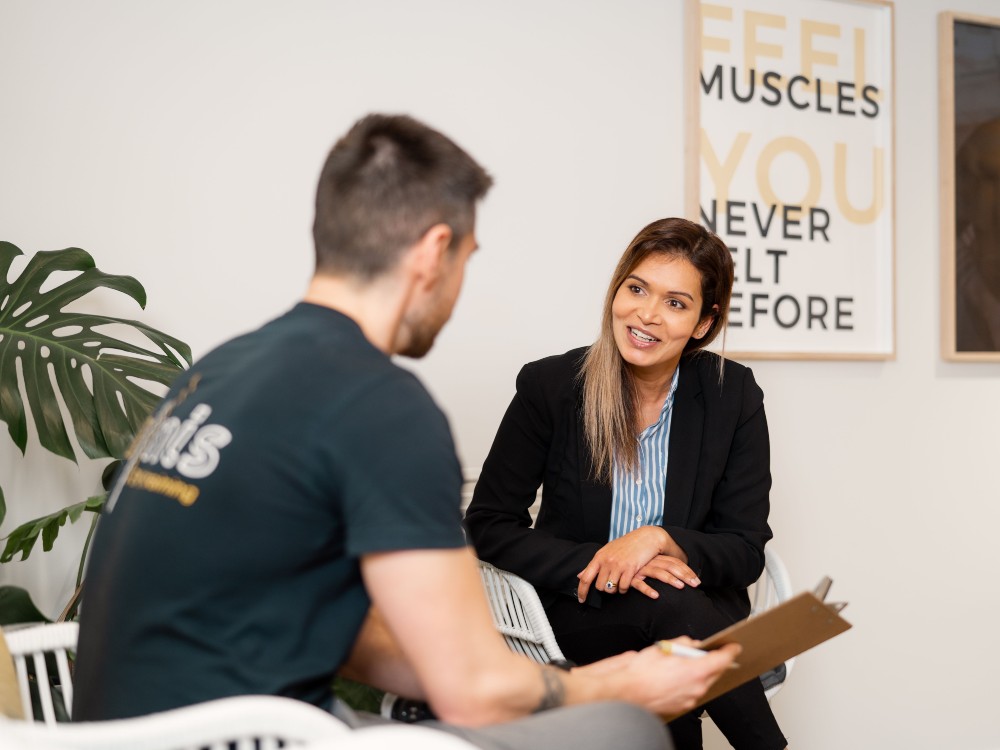 "It's a small team – this means they know how to encourage and motivate you. They also get to know your strengths and weaknesses and support you to improve these. The team at fu/nis EMS training is supportive and encouraging. There is always a positive atmosphere and they put the effort into getting to know your needs."
---
fu/nis EMS Training studio is open at alert levels 1 and 2.5, located on the corner of O'Connell Street and Shortland Street, Auckland CBD.