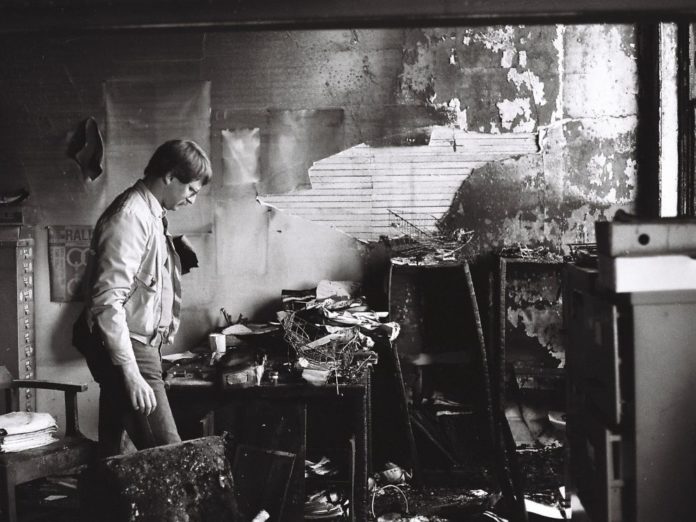 Historian Gareth Watkins highlights significant September dates from Aotearoa's rainbow history.
12 September 1861
Artist and teacher Dolla (Dorothy) Richmond was born in Auckland. During her career, Richmond focused on botanical studies, still life and landscapes. Art historian Janet Paul described her work as having a "unique poetic quality." Richmond never married but had close relationships with several women, including fellow painter Frances Hodgkins. The pair met while in Europe in 1901. They travelled, worked, and at various times, lived together. Hodgkins wrote to a friend that Richmond was "the dearest woman, with the most beautiful face and expression I think I have ever seen." In 1903 the couple returned to New Zealand and for a time they ran a studio together in a building owned by Alexander Turnbull.
19 September 1893
The Electoral Act 1893 was passed giving all women in New Zealand the right to vote. The world-leading legislation came after years of suffrage campaigning from activists such as Kate Sheppard who had led multiple petitions calling for change. The important date is often marked with celebrations, commemorations and protests. In 1971 activist Ngahuia Te Awekotuku and others from the women's liberation movement staged a mock funeral procession in Albert Park, Auckland. The Suffrage Day of Mourning event highlighted the lack of progress for women since the 1893 Act. The now-defunct Auckland Star newspaper trivialised the protest, labelling participants as "attractive young things from women's lib."
15 September 1954
In the United Kingdom, a committee chaired by Lord Wolfenden began to consider homosexual offences and prostitution. At the time there were over 1,000 men in prison in England and Wales for homosexual activity. In September 1957 the committee's report was published with a recommendation that "homosexual behaviour between consenting adults in private should no longer be a criminal offence." However, it took another decade before homosexual acts were decriminalised – and then only in England and Wales with an age of consent of 21. New Zealand's path to homosexual law reform was closely influenced by what had happened in the UK. In 1963 the Dorian Society established a legal subcommittee to provide advice and investigate reform, and in April 1967 around 150 people met to discuss the issue. This in-turn led to the establishment of the Wolfenden Association, later to be renamed the New Zealand Homosexual Law Reform Society.
11 September 1986
Just two months after the passing of the Homosexual Law Reform Act, the community-run Lesbian and Gay Rights Resource Centre in Wellington was torched. The centre had been collecting archives of rainbow groups and providing resources since the late 1970s. On that night, a local resident had noticed two "very straight" looking young men inside the building. The intruders defecated in the resource centre twinked "FAG" on the floorboards and set half-a-dozen fires. Trustees Chris Parkin and Phil Parkinson reflected "The [centre] provided a focus for and an expression of the identity of gay and lesbian communities, locally and nationally, and so the fire evidenced a destructive desire to violate that identity itself." The arsonists were never caught, but the attack prompted a lasting partnership with the Alexander Turnbull Library who now securely house the archives while rainbow communities hold ownership through the LAGANZ charitable trust.
22 September 2008
Parliament's Speaker at the time, Margaret Wilson, opened the Rainbow Room – a select committee meeting room dedicated to New Zealand's rainbow communities. The room is one of several select committee spaces in Parliament dedicated to different communities, including the Women's Suffrage Room. Wilson told attendees at the launch "This is where we, as members of Parliament, are at our most influential and intensive, and so it is appropriate that it is with our select committee rooms that we celebrate our diverse Parliament and the democratic system which has finally delivered representation." In 2019 the room, which can be visited by the public, was refurbished and now features photographs of former and current rainbow Members of Parliament, a variety of community flags, six significant pieces of legislation and Mana Takataapui – an artwork by Elizabeth Kerekere commissioned to celebrate marriage equality.
Photo | David Hindley. Article | Gareth Watkins.