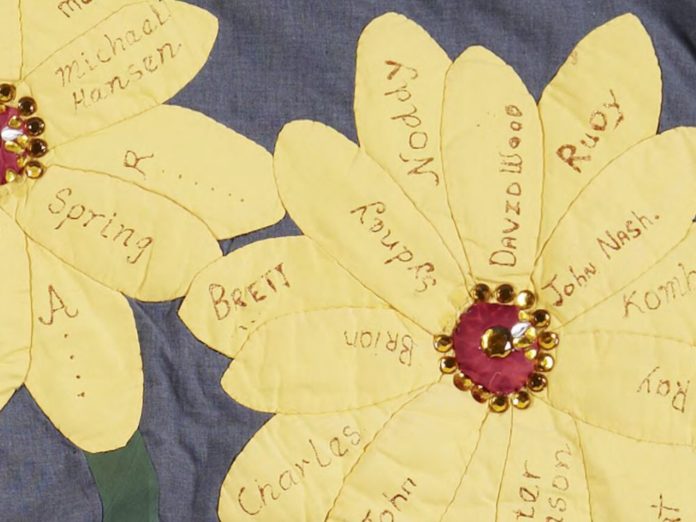 From 1874 to 1995, historian Gareth Watkins finds important October dates from Aotearoa's rainbow history.
6 October 1874
Poet Ursula Bethell was born in England. Her parents had earlier lived in New Zealand and within a few years, the family returned and eventually settled in Rangiora, Canterbury. From her teenage years, Bethell regularly travelled and lived in Europe and the United Kingdom. It was in London that Bethell met her long-time companion Effie Pollen. The pair would later move back to New Zealand and live together in Canterbury where Bethell would write much of her poetry. In 2016, a newspaper article described their relationship as "deeply loving but platonic." In contrast, academic and poet Janet Charman wrote almost twenty years earlier "It was because of the misogyny and homophobia of her era that Bethell had reason to fear an invasion of her privacy. It would have been catastrophic to have a lesbian attachment anywhere publicly admitted."
1 October 1925
New Zealander Peter Stratford married Elizabeth Rowland in Missouri, USA. In 1929 the couple would make international news headlines when Stratford's death bed confession to a doctor was reported as "I am not a man. I am a woman." Stratford emigrated from Oamaru to the United States in 1905 and worked as a journalist and literary agent. It was only a few months before Stratford's death that he confided to his wife. Rowland would later tell media "I left her when I learned the truth." The news coverage was ruthless and cruel towards Stratford, while Rowland was portrayed as a victim (but not always). Newspapers reported Stratford's life as a "nonentity", highlighting his burial in a pauper's grave with no mourners in attendance at the funeral.
7 October 1944
Composer Jack Body was born in Te Aroha, Waikato. His love of music was evident from an early age, developing into a life-long career in composition, teaching and music promotion. He was heavily influenced by non-Western cultures as well as by individuals who challenged societal norms – particularly political activist and teacher Rewi Alley who lived and taught in China from the late 1920s, and entrepreneur and activist Carmen Rupe. In 2013 Songs & Dances of Desire, which celebrated Carmen's life, premiered at the Auckland Festival. Interviewed at the time, Body reflected on how fearless and inspirational Carmen was "The lesson we learn from her, [is] that we have one life, and the worst thing we can do is to have fears and anxieties. We have to embrace life and be who we are."
31 October 1960
Darren Horn was born. Horn was one of the early organisers of the New Zealand AIDS Memorial Quilt. In 1992 he wrote "All the quilts speak of love, compassion and memories. Each is composed of recollection, sadness, acceptance and letting go. The quilts help us to learn and accept." In the early days of the global epidemic, Horn along with Peggy Dawson provided light touch massage for people living with HIV and AIDS in Auckland. They created a quilt panel featuring large daisies, with each petal containing the name of someone they had worked with who had subsequently died. Poignantly, the last two petals were left blank and only completed after Horn's death in 1993. They commemorate his partner Stephen Maxted who died in May 1993, and Horn himself who died four months later.
11 October 1995
The National Library of New Zealand hosted an event to celebrate National Coming Out Day. The day was initiated in the United States in 1988 as a way to support "coming out" and raise awareness of the rainbow community. However, the day has also been criticised. In 2013, writer Preston Mitchum wrote in The Atlantic, "It's vital to appreciate the ways in which race, class, gender, disability, age, and lack of support can complicate the popular narrative of what it means to come out… Focusing so intensely on coming out places the burden on the individual to brave society rather than on society to secure the safety of the individual. In the name of 'visibility', the victims of repeated discrimination are forced to ensure they are seen."