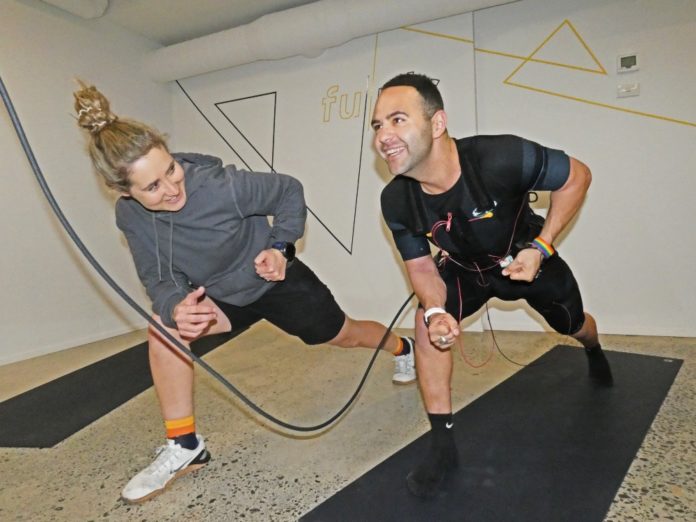 Last month, express visited the relocated boutique electro muscle stimulation (EMS) studio, fu/nis EMS Training, which offers a unique form of strength training that takes just 20 minutes to deliver a highly effective full-body workout with proven results.
As well as being effective in increasing the performance and fitness of avid exercisers this EMS training is perfect for those who live busy lives and don't have hours to dedicate to the gym each week.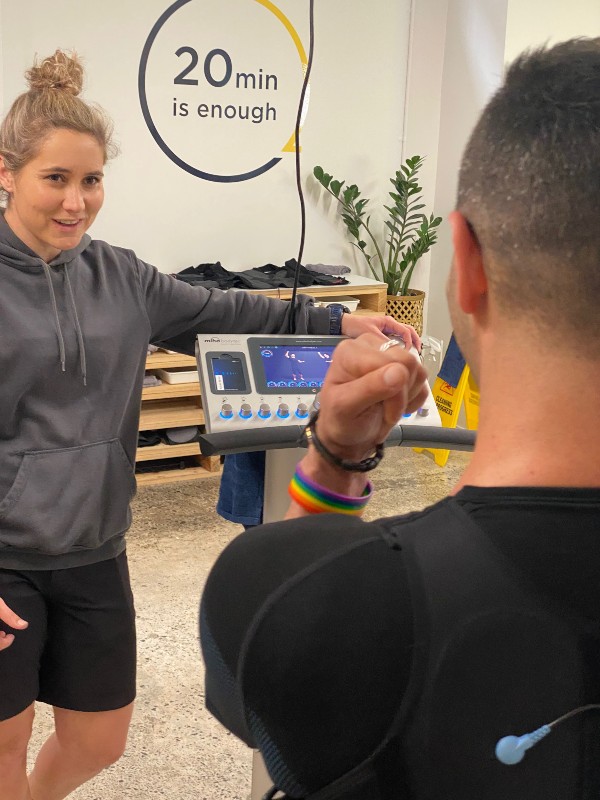 A high-intensity workout that equates to 90 minutes in the gym in less than a third of the time, fu/nis EMS training offers Low-frequency electric impulses activate up to 90% of the body's muscles in just a 20-minutes per session.
We thought it sounded too good to be true until we spoke with one well-known Aucklander who has become 'addicted' to the new training.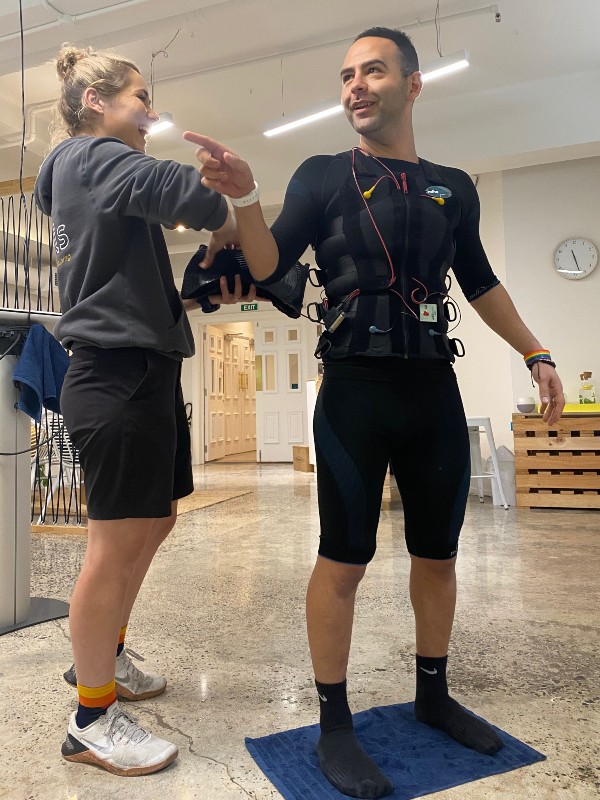 Newshub reporter Aziz Al-Sa'afin tells express that the new training technique has allowed him to get into "the best shape of his life," and looking at his glowing complexion and toned physique – we agree!
Aziz says he discovered the training technique "a little over a year ago now."
"I had a couple of friends in Australia that were giving it a go, and really wanted to try it out. As luck would have it, there was one studio right in the heart of the city!"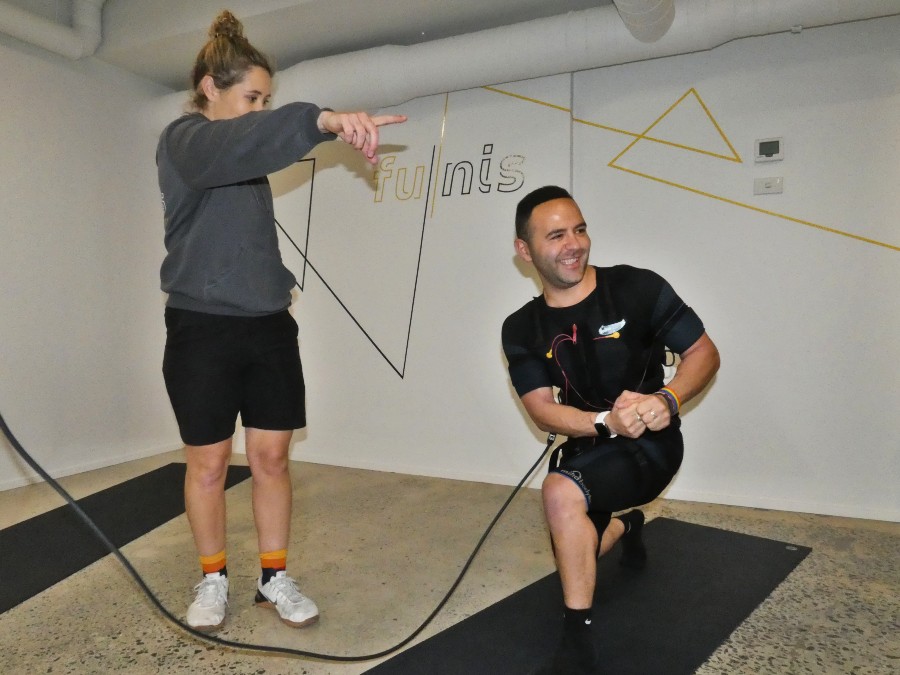 Aziz says he knew the workout would be a challenge but was up for trying it out. "I knew that it was quite an intense way to work out, and I needed to challenge my training, so I thought why not level up and see how this goes. It was one of the best decisions I made and although I expected it would be hard, I didn't release how much it would actually challenge me. "
The results Aziz says, speak for themselves.
"I'm going to be completely honest with you, I feel like I'm in the best shape of my life right now. Not even in my gymnastics competition days was I this strong. fu/nis has been a huge part of that, in mixing up my routine and challenging my training with just one session a week," the reporter tells express.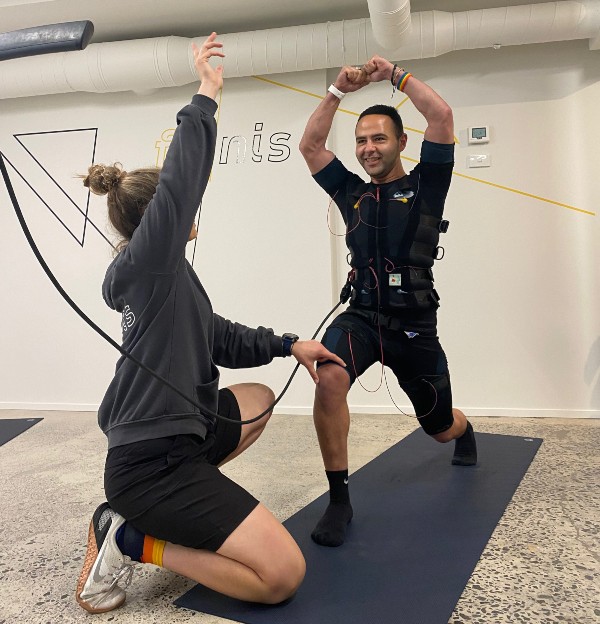 The benefits of the workout and regular exercise are not only physical. Aziz says, his "mental health has been a huge part of that too. I don't eat my feelings anymore, I talk about them. Mental health is just as important as physical health, and just like you work out the body, it's important to work out the mind too. I used to eat my feelings not talk about them, and I found that all the trauma I was holding on to was resurfacing and manifesting itself in ways that didn't put me in both a healthy mindset or physical health. They both go hand in hand, but once I started owning that everything just started falling into place. My routine is everything and I'm at fu/nis EMS every Friday, and I show up to all other training sessions throughout the week, regardless of location."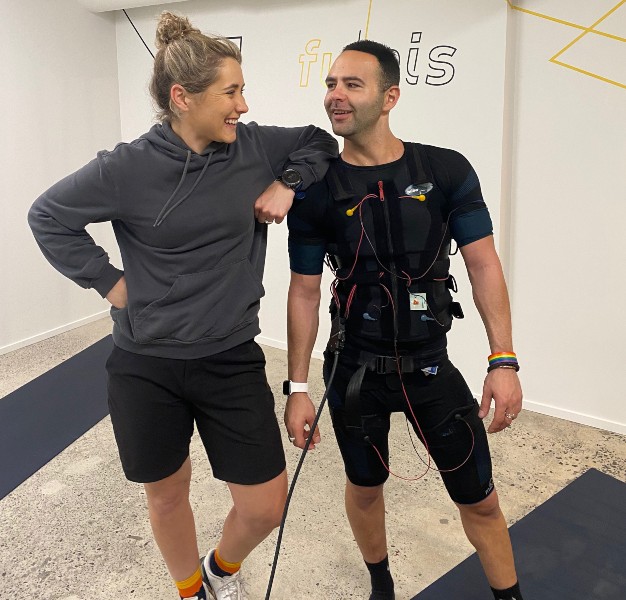 Aziz credits fu/nis EMS personal trainer Denita with his success too. "She's not only my trainer (and a hard one at that), but she's my friend, she's my counsellor, and she's everything else in between. I walk (crawl) out feeling absolutely refreshed in the mind and body, having unloaded all my thoughts (sorry not sorry Denita) and experienced a killer training session.
"Also, consistency is key, never miss a session. No excuses."
Overall, the new training has in part led Aziz to a much more positive state of mind, the reporter tells express. "To be honest, I'm the happiest I've ever been!"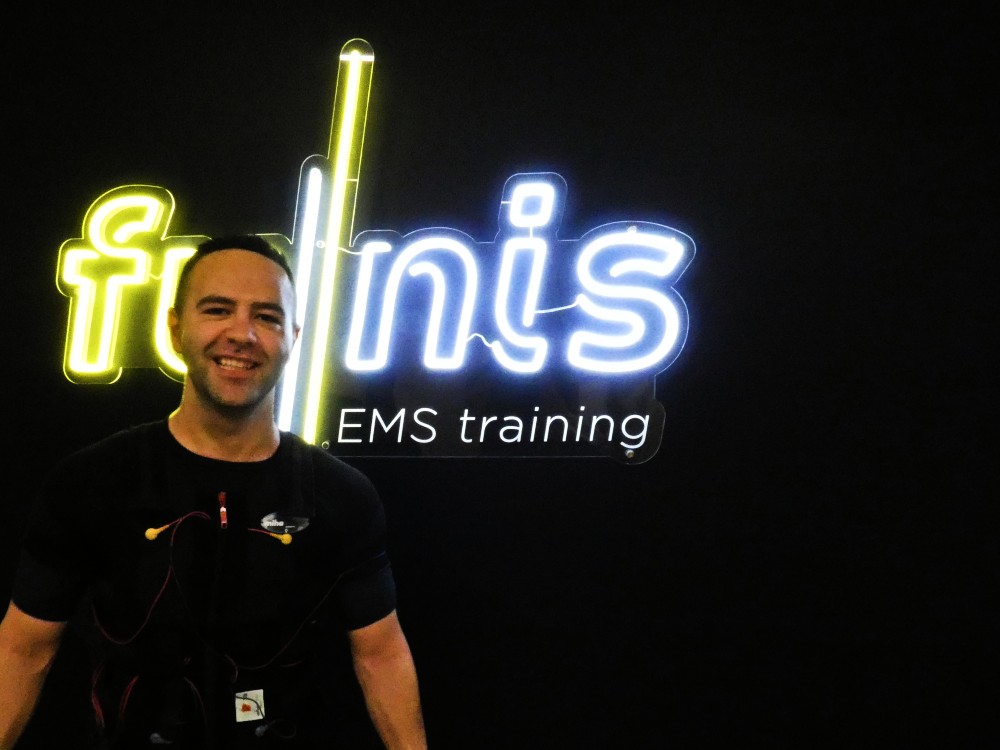 ---
fu/nis EMS Training studio is located on the corner of O'Connell Street and Shortland Street in Auckland CBD and is open in alert levels 1 and 2.5.
The sessions are super versatile and you go through the motion of full-body compound exercises to activate 90% of your muscles. Eash session is different and adjusted to fit your goals and fitness level.