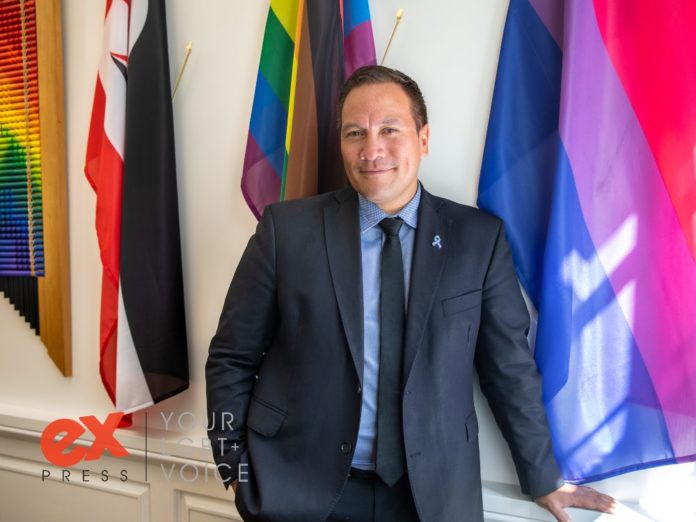 Despite losing his electorate of Waiariki, Tamati Coffey isn't going anywhere. The Labour list MP talks about the loss of his seat and reveals whether he will run again in 2023.
Tamati Coffey isn't going anywhere.
Despite the narrow election loss of the electorate of Waiarki, to his Maori party challenger, Coffey has returned to Parliament as a list MP as number 37 on the Labour Party-list.
Coffey says he is disappointed with the loss but is philosophical about it all.
Speaking about Labour's only incumbent electorate loss, the former TVNZ presenter says he "was disappointed but you know what, we had a strong campaign, the other side ran a strong campaign as well, and at the end of the day the people voted, and the numbers went his way but it wasn't a landslide, it was close, but that's all you need in this business."
"I have now officially conceded. My focus is now on the next three years." Coffey tells express. Hindsight is not an issue either. "I'm not regretful about anything. I gave my all. I have a tattoo on my arm that says that 'everything is as it's meant to be right now', so that gives me peace."
Coffey says he will be campaigning again for the electorate in 2023, where he still resides. "I'm here. This is my this is my home. I have no intention of running away. This is where I'm growing my family."
The next three years free from electorate work will also Coffey to focus on advancing other issues such as adoption law reform. "I mean we know that we're going to reform the adoption act and we know that surrogacy falls inside of that as well.
"There's plenty of overlap. So, it's actually working with the minister to try and get some of those clauses in there which will improve arrangements for those entering into surrogacy. I'm looking to do as much as I can to help this reform." Coffey says.
Waiariki's loss may well be the LGBT community's gain.