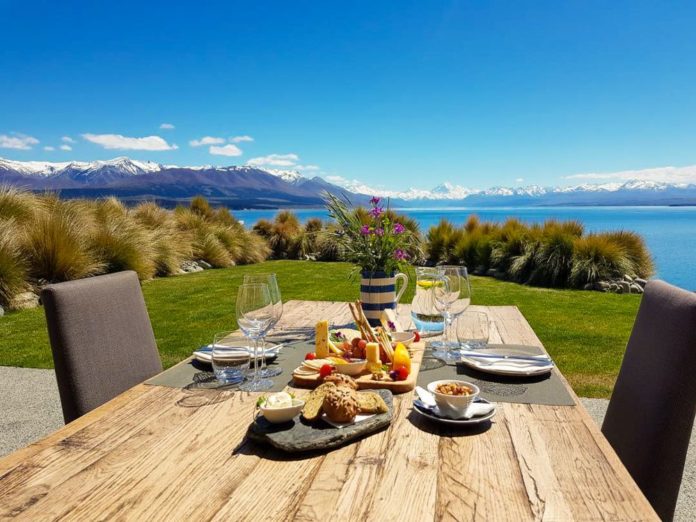 In a two-part adventure, Oliver Hall heads to Mackenzie Country on a search for the stars and nestled between the mountains and lakes he discovers the magic of Twizel.
The original plan was that we go for a weekend away at Lake Tekapo.
I hadn't been for over a decade and remembered this unspoilt lakeside town with its quaint church, that I had come across by chance on a drive to Queenstown.
But a few google searches highlighted that Tekapo has changed. Now a tourist mecca for those wanting a selfie with the Church of the Good Shepard and to experience the milky way and stars as they can only be seen from Mackenzie Country. To service the pre-Covid demand, significant building and infrastructure have happened there, increasing convenience and decreasing charm, in equal measure.
A local suggests we refix our gaze on Twizel. Still based in the heart of the Mackenzie Basin's Dar Sky Reserve and the closest town to Aoraki Mt Cook make it super convenient for walking the beautiful Hooker Valley Track to the mountain's base.
We lock in four nights over two weekends with a different accommodation each night to really experience the breadth of what Twizel has to offer.
The First Weekend:
It's a 286km drive from Christchurch to Twizel and in addition to the Tekapo selfie, Fairlie is another essential stop for supplies from their famed Fairlie Bakehouse, renowned for his bacon & salmon, and pork belly & apple – pies. Carbs ahoy!
Our convenient first accommodation rests just off State Highway 8 on the shores of Lake Pukaki. Lakestone Lodge is a modern eco-lodge with just six rooms – all with their own little patio and lawn boasting stunning views over the lake and mountain range. If it's too chilly to be outside – never fear – the views from the bath and bed are just as special!
Powered by solar panels and effectively insulated and soundproofed by thick polished concrete walls. Lakestone instantly feels like the ideal destination for an anniversary celebration.
As we unpack, welcome cocktails are brought to our room, before we join the other guests in the communal lounge before dinner is served. This opportunity to mingle around the log burner makes Lakestone a perfect option for those who are wanting to talk to others after a day together. And the food that follows is stunning. Local salmon is served, beautifully presented, and rivals many of our top urban restaurants.
After dinner, our host Mike, who grew up locally and talks with passion about obtaining Lakestone's unique location and the challenges of building the lodge (along with amusing stories of visits from the fire department) tells us that the sky is looking clear – giving guests the optional extra of a Night Sky Experience. There are six of us staying that night and we all opt for it.
Like any good tour, this starts with an exceptional cup of mulled wine – handed to us on the terrace (where meals are served in Summer) and through an impressive telescope, I see Saturn's rings for the first time. Glowing, metallic, they look like something out of Tron.
From there we walk through the property over the hill to an area bathed in blackness, where Mike begins setting up hammocks. As our eyes adjust, the milky way brightens to meet them. We lie there, draped in blankets, sipping the last of the mulled wine while Mike uses a laser pointer to direct us to Venus, Mars and other notables. Rather quickly, things cloud-over but the magic of the Dark Sky has still proven to be something everyone should experience once.
After a stunning breakfast (which we are still reflecting on days later), we depart Lakestone Lodge to head to the Hooker Valley Track. The other guests tell us they have no other plans that day than just lazing on their patio and watching clouds drift across the mountains and a pang of jealousy hits me as we depart and I take one last look at that view!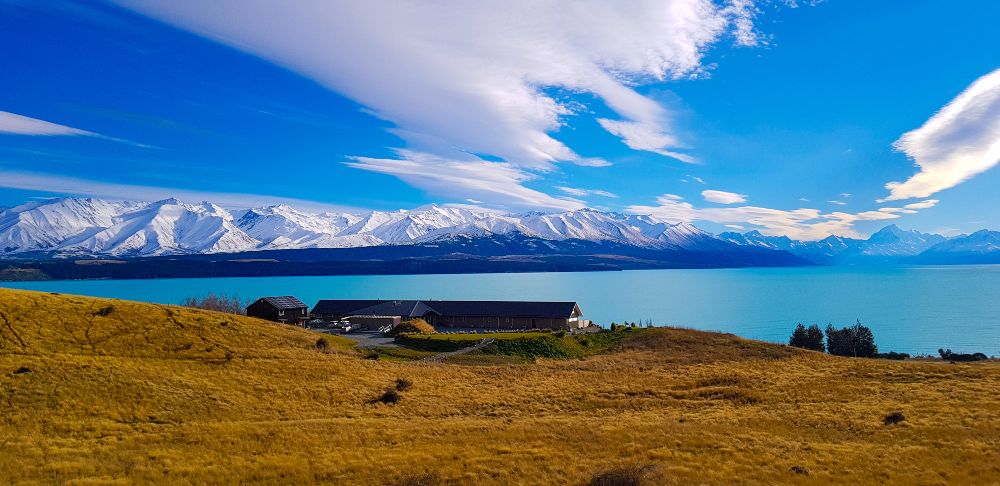 We take the 'Starlight Highway' to Mount Cook National Park to walk the delightful Hooker Valley Track – a flat 10km, three-hour trek over gushing alpine streams, past glaciers and concluding at Hooker Lake at the base of the Southern Alps.
The track is really well maintained and only requires an average fitness level, which combined with its beautiful views, leads to it being very popular and busy. If you haven't been yet, get there before our borders open and it becomes crowded again.
Following a quick bite at Twizel's Shawtys café which serves divine Supreme coffee and sweet-tooth satisfying Crème-Brulee slices, we embark on a windy journey to our next accommodation SkyScape.
Instructions take us onto the farmland, past the main house where owner Bridget and Bevan live and up a long windy drive, passing farm equipment and paddocks for what feels like long enough to keep us questioning if we have made a wrong turn.
Eventually, we find our SkyScape, number three of three unique one-bed pods, all which sit on their own individual plot of land and won't be disturbed by the noise or light of others. What makes these pods unique is that half of the walls and roof are made of glass so they offer a 270-degree view of the mountains, fields, and most importantly the night stars.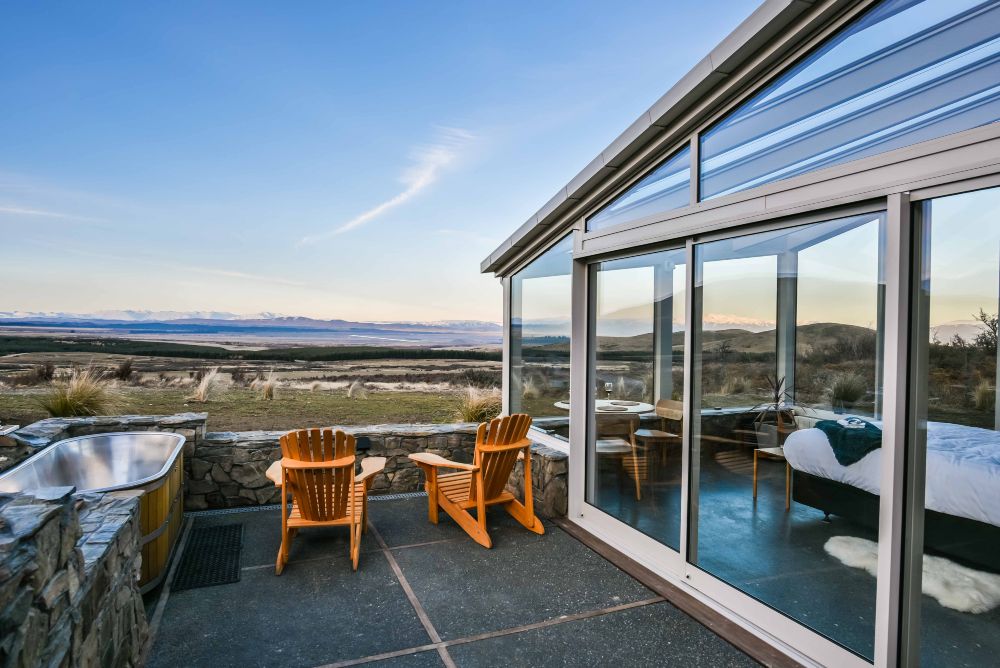 Your bed isn't the only place we can enjoy the stars from. The SkyScape pods come with a courtyard adorned with cape cod chairs and a 400-litre cedar bath.
Welcome notes inform us that the bath will take 30 minutes to fill, so we start running it – prepare dinner in our little kitchenette and hop in with a glass of wine a little later.
The tub can easily fit two sizable men and the water maintains its heat.
I'm not exactly sure where the time went, but chatting away resting our feet on each other's chests and looking up at the shooting stars and roaming satellites, it's somehow 1.30am and we decide it is truly time for bed.
If Lakestone was the place for an anniversary, SkyScape is the destination for a honeymoon.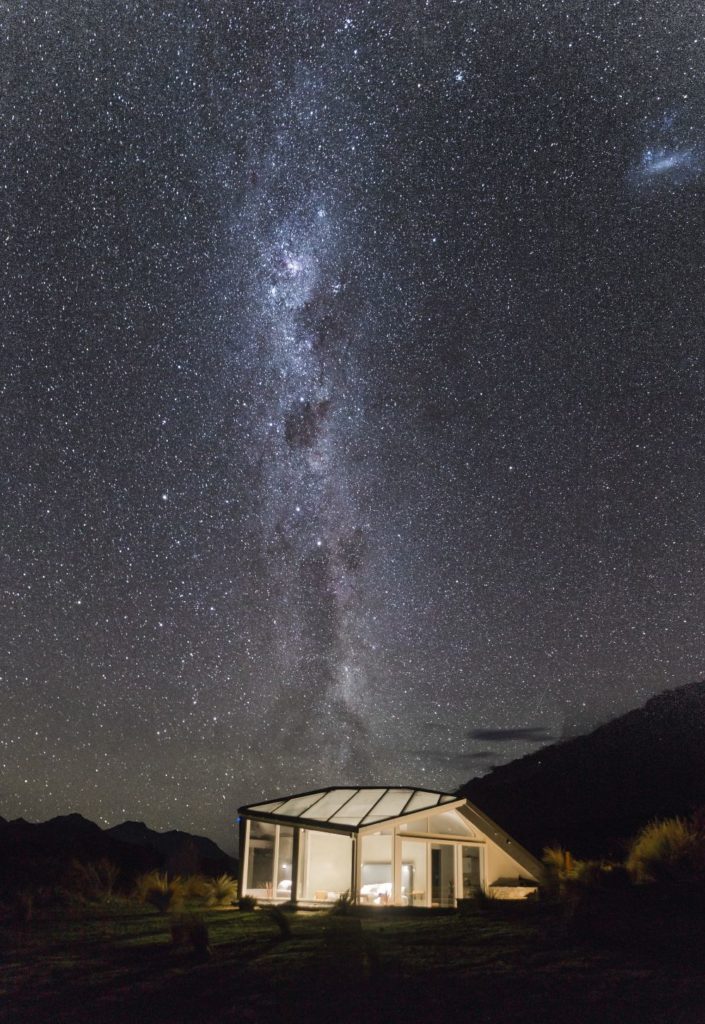 For more information about Twizel and the Mackenzie District visit: mackenzienz.com