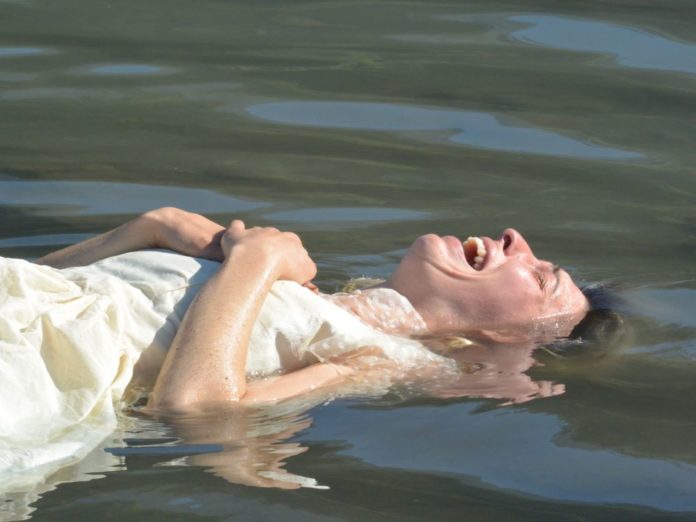 Today is the last chance to catch performances from Experimental Dance Week Aotearoa. express catches up with Kyah Dove and Fa'asu Afoa-Purcell, just two of a long list of queer artists involved.
Running December 1-5 at Auckland Live's Herald Theatre, the only dance festival to go ahead in the country this year will showcase the best of fringe contemporary dance with the second annual Experimental Dance Week Aotearoa. Founded and curated by award-winning performance artist Alexa Wilson, a leader in the boundary-breaking artform that shatters convention and inspires ingenuity.
Perhaps unsurprisingly, the form has attracted many of Aotearoa's leading queer artists with Val Smith, Jessie McCall, Jazmine Rose-Phillips, Joanne Hobern, Kelly Nash, Virginia Kennard, Kyah Dove and Fa'asu Afoa-Purcell all performing across the five-day festival as part of the 2020 programme. Dove and Afoa-Purcell both find the chance to express their queer identities in this art form, as they share with express.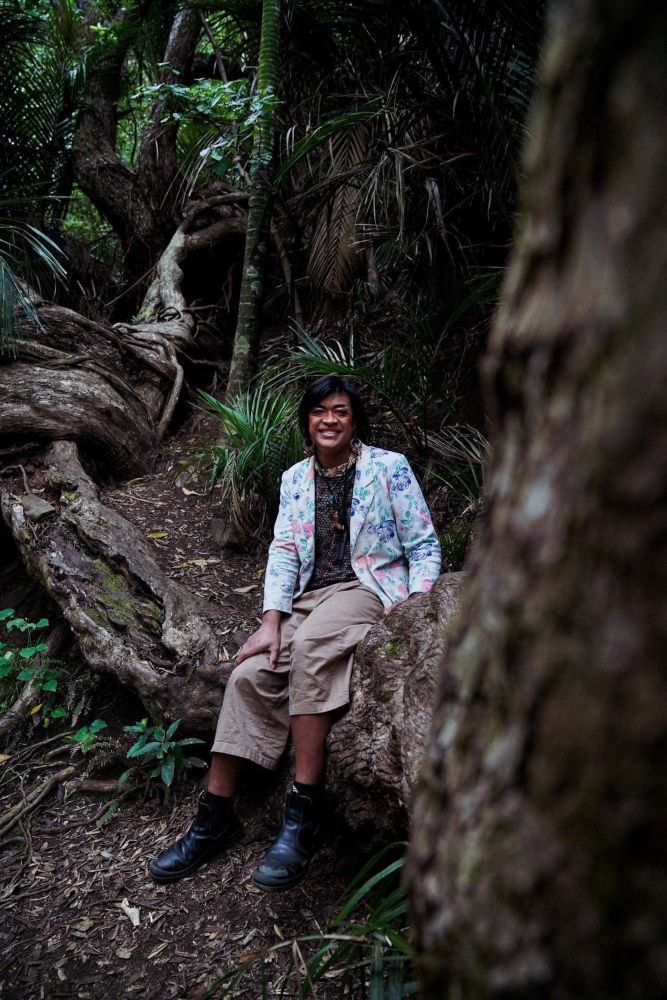 Describe your work for Experimental Dance Week Aotearoa?
FA: The work I have collaborated on with my performers is a series of games with the culmination of ideas and questions surrounding my identities and how they relate to itself and others. The work also celebrates and taunts the moments between life and death
KD: It's a surreal erotic horror, diving into the political waters of mermaids and other sea monsters. Created and performed by professional strippers, 'To Cut a Mermaids Tongue' is an interrogative feminist interpretation of Hans Christian Andersen's 'The Little Mermaid" and other European mermaid myths and stories. My intention is to reimagine and redefine these misrepresented creatures; both feared and revered for their luring songs and seductive nature.
How does your queer identity inform your work?
FA: As a queer person living with a Eurocentric environment everything I do/am/choose/
decide is a result of my queer navigation of life. This is not any different to when I am creating and collaborating, my innate nature in response to my history is my queer self
KD: I came out as being pansexual to my extended family and fully claimed my queer identity around 7 years ago which also coincided with me starting work as a stripper. Ever since then, I have experienced far more anxiety performing and being seen and heard. Of course, people who exist in minorities experience feelings of not being safe, and might even experience those feelings on the daily. This makes me sad and angry and extremely protective of myself and others and this shows in my work as an artist. I hate injustice. I hate that we are taught to be a certain way. I think my creative work is as revengeful as it is loving. Like a fiercely loving mother, I'm just like fuck off to the old shitty paradigms that oppress us and make us afraid to be our true selves, begone! This rage definitely fuels my artistic expression. I know humans are capable of far more love and understanding.
Kyah, you also co-founded and run queer strip night BodyHaus – Why did you start it, and what has the reaction been?
KD: Myself and the other co-founders Sarita Das and Nikolai Talamahina shared a similar dream for a long time. I guess we all desired a space where sexuality and sensuality could be reimagined and reclaimed outside of the heteronormative male gaze; a space for queer sensual expression to be celebrated and worshipped. The response has been truly positive and overwhelming. I feel like the collective were waiting for this. It feels needed and the audiences have been SO receptive and have given so much back in return. The BH dancers were literally rained on in tip money and all of the cheering, the laughter, the appreciation was so beautiful to witness. It's the kind of audience that brilliant artists and dancers deserve.
Fa'asu, as an emerging artist, who has inspired you, and what conversations would you like to see happen in the queer community as well as in your performance work?
FA: The most helpful thing to me as an artist so far has been the people I have around me, these being artists in the industry and community. The love and support I have received as an emerging artist has propelled my practice and pushed me past my confidence limitations. I hope to see more interactions like this to help more artists to continue the momentum of their art.
What do you hope for the future of queer performance art?
FA: Honestly I want more! I want to see art that allows me to see people's life experiences and challenges my thinking and understanding!
KD: I could go on a few tangents with this question but first and foremost. MONEY. For real though! Sustainable and consistent incomes. Period.
Who are some of your favourite queer artists working in Aotearoa right now that we should check out?
FA: Coven! They're some amazing artists whose work is just amazing!
KD: I always say this but I'm still so obsessed and in awe of Fafswag collective and all of the artists and dancers who have emerged through them. I've been especially inspired by Coven-Carangi and the work of Mother Mistress Supreme – Moe Laga. Perhaps it's my inner witch that resonates so strongly. Also just all of my friends Robyn Jordaan, Jazmine Rose Phillips aka Jazmine Mary, Cherilyn Doherty, Komako Silver, Courtney Rodgers, Nikolai Talamahina aka Brown Boy Magik, Sarita Das aka Rotigurl just to name a few! They are all extremely talented creatives who have inspired and informed the way I live.
For tickets visit Auckland Live.