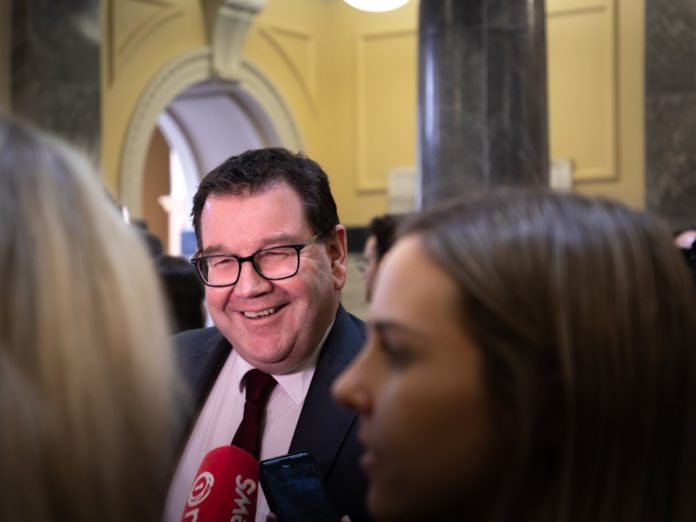 Our Deputy Prime Minister invites express to level 7 of the Beehive to show the person behind the politics and tells us about coming out, his father's arrest and how his sexuality affected his political journey.
Grant Robertson's coming out story is a little less straight forward than some.
"I intended to tell both my parents I was gay a little earlier," Robertson confides, "but my father was convicted of theft as a servant, something that was totally unknown to his wife (my mother) or to the rest of his family, so I delayed it because a lot was a lot of emotion going on anyway."
Robertson's father was jailed in 1991 when Robertson was just 19. He came out to his mum after the shock of the incarceration had begun to calm. "I remember my mother's reaction," he tells us. "It was still in the worst days of HIV and AIDS. She said 'I hope you're being safe, please don't get HIV,'" he tells us, echoing the reaction of so many parents at that time.
Robertson and his mother decided it was not a good idea to tell his father while he was in prison. "So, after he got out, then came the time. It was actually a bit complicated because he knew some people I knew. And if memory serves me right," he tells us, "he was the one who raised it with me!"
Robertson finds it challenging to conjure the emotion he felt over twenty years ago coming out to his father. "The main thing I can remember was a feeling of relief that I had said something I had wanted to say for a long time," he says, adding that he found telling some of his friends even harder.
"I had a very solid group of straight friends, and for me, I found that a bit of challenge. They were almost universally positive so I needn't have worried, but that's the concern I think a lot of people have."
While the experiences we are discussing took place over two decades ago, they have recently become more pertinent in Robertson's life since he was promoted to Deputy Prime Minister.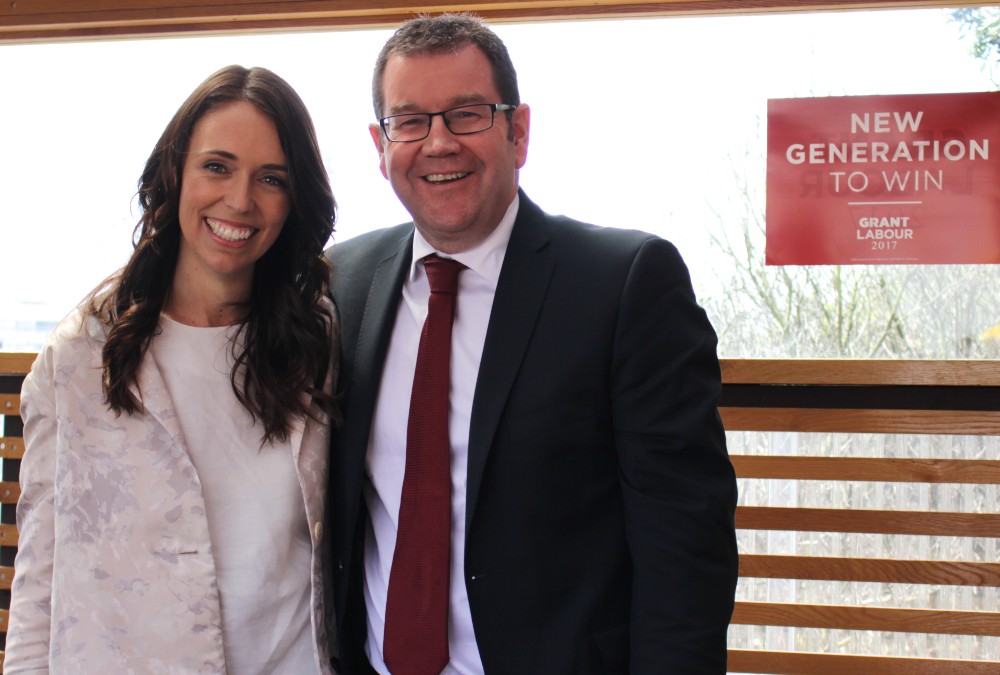 His appointment, made news internationally, as he is not only the highest-ranking openly gay official New Zealand has ever had but is also one of the highest-ranking openly gay officials in the world.
"All of a sudden, in a sense, I'm coming out to another group of people," he tells us, as we discuss the reaction on social media that suggested many New Zealanders had had no idea Robertson was gay.
"People who have perhaps only gotten to know me in this past three-year period as Minister of Finance and haven't paid a lot of attention to my personal life," he surmises. "Which is fine by me."
While Robertson does not believe his father's indiscretion has affected his political career ("occasionally those in the far reaches of the political Twitter-verse might raise it, but it's all out there and in the end, I think that's the important thing, that I've never hidden it,") he does concede that his sexuality may have done.
On two occasions Robertson made unsuccessful bids for the leadership of the Labour Party. The first in 2013, where he says he feels the party was looking for someone more experienced and went with David Cunliffe. The second in 2014 when Robertson put his name in the hat with Jacinda Ardern as his proposed deputy.
"The second time around was very close," he admits before second-guessing if my questioning is more pointed. "I think what you're alluding to is whether my sexuality was a factor?" I genuinely was not, but remain very interested in his answer all the same.
"I think that it was an issue to an extent, but I wouldn't overstate it," he explains. "For some people, seven years ago, they didn't feel New Zealand was ready for a gay Prime Minister. Obviously, I think that's wrong, I thought it was wrong then and I think that's wrong now, but that was on the mind of some Labour Party people."
Ultimately Robertson's bid failed due to a lack of support from the unions, who backed Andrew Little. At the time Robertson said he would never go for the role of leader again, a statement he tells us he stands by and says he is 'completely' satisfied with his roles of Finance Minister and Deputy Prime Minister to 'friend' Jacinda Ardern.
"My job is to support Jacinda as the leader. It's a job I'm enjoying immensely and am very proud to do," he says.
He's also proud that 10 per cent of New Zealand's parliament is now made up of rainbow politicians, telling us, "I think people should see it as a very hopeful and positive signal that our parliament is becoming more representative generally, not just for the rainbow community. It means there are more people who can take up the issues that are important to us."
For Robertson, he sees the important rainbow issues as better access to health care for our trans community and safe environments for rainbow young people, particularly in schools.
He notes, "we have a cross-party rainbow group in parliament, and I hope that continues because for me it's really important that these issues have as much agreement across Parliament as they possibly can."
When he's not working, which Robertson confesses is not often, the 49-year-old enjoys the lifestyle living in our capital offers and spending time with his family. He met his partner Alf when the two played for New Zealand's original gay rugby team, The Krazy Knights and 'inherited' Alf's two children. They now have four grandchildren, who enjoy teaching him about TikTok, which he refuses to take up.
To conclude our interview I ask him what the secret is to a twenty-year plus gay relationship. "You might need to ask Alf that," he replies with a low chuckle.
"What I know is that I love Alf deeply. I hope he loves me too. I'm sure he does. I think giving each other space is important. If Alf was talking about me, he would say 'Grant doesn't sweat the small stuff'. I think that's really important. Call it out if it annoys you but don't sweat it. And appreciate each other for what you bring to a relationship."
As the elevator descends down from level 7, Robertson's words about his passion for social justice resonate in my mind. That no matter what somebody's background or circumstance, he believes they should be afforded the same opportunities as others.
As a gay teenager with a father imprisoned, there must have been times where Robertson would have wondered if he would get the opportunity to make it in politics. Yet thirty years on, his ascendance to Deputy Prime Minister is showing the world that the rainbow community belong at the leadership table.