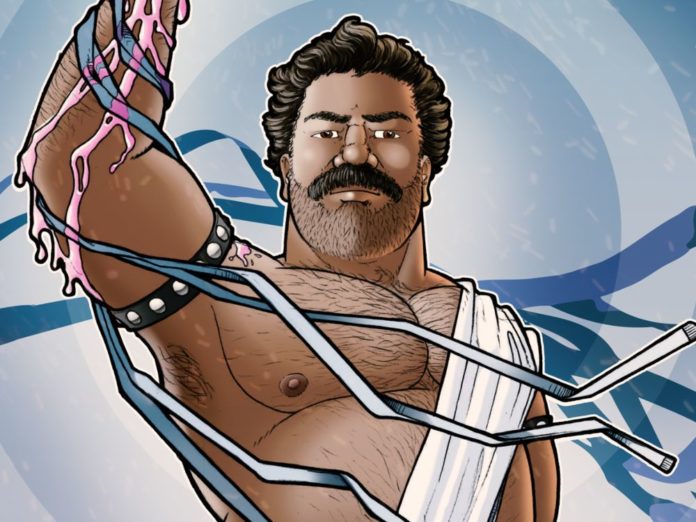 One of the country's longest-running gay festivals is taking place this week in Auckland: Bear Week!
It's the 12th edition of Bear New Zealand Week, the festival of furry fun for the more hirsute and their admirers.
Set up by a group of friends, many of whom still volunteer to run the festival, Bear Week was established to put on some light-hearted events for the community as well as supporting local gay and gay-friendly businesses.
This year's theme is The Hungry Games and features a stellar line-up of events throughout the week.
It all starts on Tuesday with the traditional Bear Drag Race down K Road. The "course" has changed this year as the volunteers hotfoot it from Coco's Cantina down to Eagle Bar. Afterwards, the Bear Drag Divas performance will take place at the Phoenix Cabaret for the first time with special guest hostess Buckwheat!
Wednesday sees a new event where the Bears join the regular condom packers at the New Zealand AIDS Foundation. The week's other highlights include a cruise on the harbour on Saturday, the Tri-Nations Dance Party on Sunday and the uproarious comedy night on Thursday hosted by MC Justine Smith and featuring the talents of Neil Thornton, Eli Matthewson, Rhys Matthewson, James Malcolm, James Mustapic, Todd Hopkins and Ryan McGhee.
Of course, this year's festival is taking place under the shadow of Covid, and organisers say they will adhere to any government guidelines and recommendations. All participants will be required to scan QR codes or leave contact details. Anyone with symptoms is being asked to contact Healthline or their GP and refunds will be offered.
For more details, go the Bear New Zealand Facebook group or www.bearnewzealand.co.nz