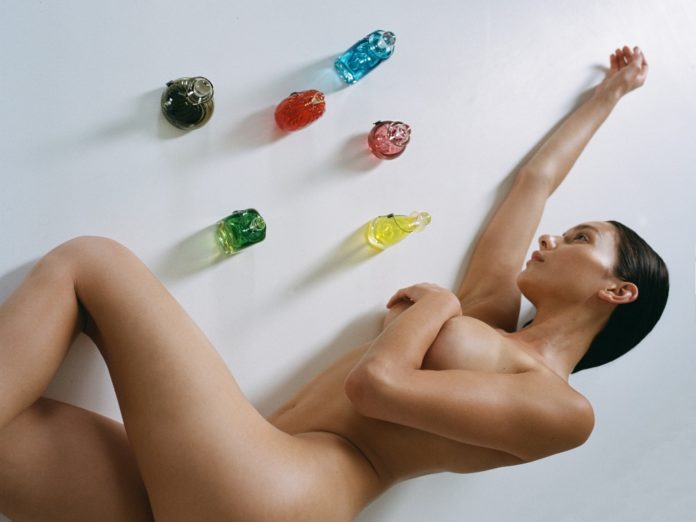 Aotearoa model Te Manahou Mackay was outed by the media as transgender at just 17 years old. Now aged 21, Mackay refuses to get offended by other people's perspectives.
"Listen to the cool, young, hot relevant people who are spreading positive messages," Mackay advices telling Belinda Nash that she is inspired by watershed moments like Elliott Page sharing their journey.
"Politics are very important but I would argue that Hollywood and media have equal power. If you think about most of humanity and how you speak to them it's not via politics. It's good for implementing systemic change but the media shapes the minds of the masses."
At home in Aotearoa, Mackay throws down on her own unsolicited trailblazing moment. Some commentators went as far to talk about what was underneath Mackay's clothing, something she describes today as "fucked up" adding "I was underage!"
"Everyone is going to think differently," she says. "At the end of the day so long as the choices you make are guided by a well-reasoned set of your own morals, and you've taken time to introspect, then it's not relevant what anyone else thinks."
Mackay, who grew up in Mt Albert, acknowledges how far Aotearoa has come with the 2020 crowning of Arielle Keil as Miss Intercontinental New Zealand.
"She's a queen, I love her," she exclaims. "It's amazing that she's the face of New Zealand on the world stage. It makes me so proud. She's so beautiful and she's just going to kill it."
While on paper Mackay agrees she is Māori, Ngāti Toa Rangatira and Ngāti Tamaterā, transgender and a woman; she doesn't accept the "minority" label and today, challenges gender norms.
"Over the past year I realised I no longer care about labels and whether I am female. Who actually cares?" says Mackay, who says her family has always dismissed labels.
"I've always believed we operate between polarities; the masculine and the feminine are moving throughout in our energy. Some souls are born with a stronger feminine energy and some a masculine energy."
Mackay acknowledges however that being transgender has absolutely shaped the person she has become.
"In my head I was stuck on the biases people had against transgender people."
Knowing it's often easier to clock a transgender woman, Mackay was living in a state of fear, "which is never a positive place to operate from."
"You should always be operating out of a place of love and courage," she says. "I've had to work really hard to cultivate that. It's almost a live or die situation. If you don't find a way to cultivate the courage to be yourself then in a way you experience a soul death; a part of you dies and you'll never get it back."
Mackay says that by starting her transitioning journey so young (aged 13) with the unbridled support of her family, the therapy she engaged in, enabled her to 'delve deep into' herself. Thanks to this unconditionally loving experience, she rejects that she could be a spokesperson for trans people. She instead shares the source of her strength.
"It's very important to find pockets of people, true soul friends, you can really be yourself around and cultivate a true sense of self, she says, adding, "and always to hold onto your child-like sense of freedom."
When Mackay was born, the Rangatira names her parents had chosen for her from their whakapapa didn't fit the baby they saw.
"Mum said 'I just knew there was something different about you'. In the end they settled on Te Manahou, which means 'the new power or new energy.'"
As a headstrong toddler, Mackay always knew what she wanted growing up.
"My parents let me have pink Barbie boots when I was 3 years old because I threw a tantrum saying 'I don't want those ones, I want the pink ones'," she tells us with laughter.
"I was one of the luckiest people in the world; my parents were so super supportive. I was so blessed. I was surrounded by the most amazing people. Now I am still so lucky to have people around me who allow me to explore and express myself."
Mackay recalls her mother's reaction during her primary school years when she first went out wearing a dress.
"I'd always go to my best friend Rahia's house and play dress up – we went to kindergarten together. She'd straighten my hair and we'd hang out and be little girls. I'd always go home and put my hair in a bun because I didn't want my parents to know.
"The first time I went out wearing a dress was with my best friend Rahia going to the launch of Hinewehi Mohi's Raukatauri Music Therapy Centre. We were all in a rush so I managed to sneak in the car with her family wearing a dress. I ran into my aunt there and that's how my parents found out.
"My mum said, 'We were never mad at you for going out in a dress, we were just so sad that we missed your 'almost' coming out experience'," Mackay reminisces.
As an adult, Mackay's journey into fashion was rapid.
"I am interested in self-expression and style," she enthuses. "I think fashion and style are two very different things. Style is very cool and can be whatever you want but fashion concedes to its legacy and history with most things being able to trace back to a point of origin and initial designer that revolutionised the industry in some way."
Like so many in 2020, Mackay's career experienced a tailspin.
"When the world started to fall to pieces, my family begged me to come home and wait out the craziness".
Between lockdowns while in Tāmaki Makaurau, Mackay satiated her creativity undertaking photographic projects with long-time friend, photographer Robert Tennent, including one showcasing natural fragrance brand Curio Noir (pictured).
"We're a duo" she laughs of her special connection. "Doing that kept us sane."
While loathed to highlight one New Zealand designer over another, Mackay has her favourites.
"I love the Zambesi family; they're really amazing. I love Wiixi and what they do, it's so relaxed and romantic. Jasmin Sparrow makes incredible jewellery. Georgia Jay creates beautiful handbags and I love the ethos behind the brand. It's very sustainable, uses all dead stock and makes stunning, timeless handbags. Wynn Hamlyn as well. Ellis… I could go on forever!" she exclaims.
Mackay believes that Kiwis owe it to Aotearoa designers to support their talent.
"It's so much more magical to be wearing something that you know is made by a person and been created intimately. You're supporting someone's art. New Zealand designers have mostly a beautiful ethos around clothing production. They're very conscious about labour, textile sources… I really admire that about New Zealand fashion."
Article | Belinda Nash.
Photo | @rob.tennent for Curionoir.