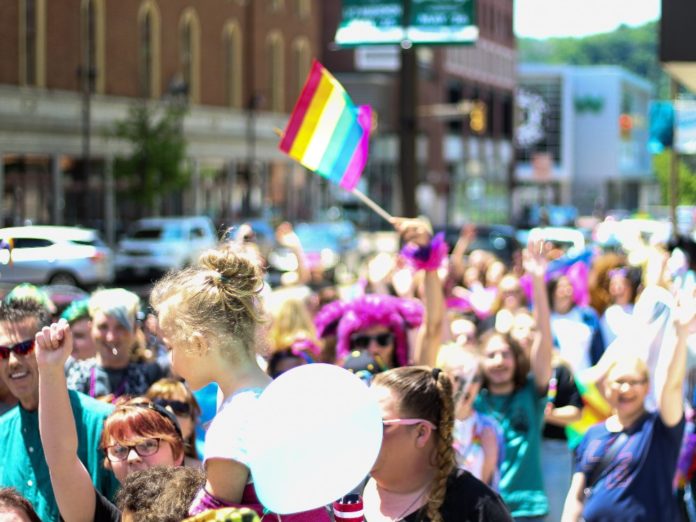 Following on from the latest shift in Covid Alert Levels, The Auckland Rainbow Parade along with The Ponsonby Street Festival will now take place on March 13.
Organisers say that the Parade will kick off at the slightly later time of 6 pm and run through until 7 pm while the Ponsonby Street Festival will continue the party running from 7 pm – 10 pm.
The Auckland Rainbow Parade and Ponsonby Street Festival take place in unity and therefore a joint decision between the Ponsonby Business Association and Rainbow Pride Auckland was made to postpone the events with the safety of those attending and participating in the festivities paramount.
"Ponsonby has long been a safe place for our Rainbow Communities and the Ponsonby Street Festival is set out as another way to show our support in and around the proceedings of the Auckland Rainbow Parade. The decision to postpone and find a new date was made jointly as we feel one event simply would not be the same without the other," explains Viv Rosenberg from the Ponsonby Business Association.
Diversity, love and unity will continue to be the theme of the day as The Ponsonby Street Festival returns on Saturday, March 13 2021. The Auckland Rainbow Parade will take part in amongst a full day celebration with live music, street performers, food and market stalls.
Auckland Rainbow Parade event organiser, Shaughan Woodcock, says that "The shifting Covid alert levels have provided only a slight hiccup to the parade, but the show must go on! We are thrilled to have a new date in March and we are looking forward to having a parade that is safe and enjoyable for all those participating and attending."
---
The Day's Events:
Market Day and Food – There will be plenty of time to indulge in some tasty treats, with market stalls, pop-ups and restaurant specials available from 11 am.
The Auckland Rainbow Parade will be turning Ponsonby Road from tar to tar-ific as the nearly 1500 participants move on foot and un-motorised floats from Tole Street down Ponsonby Road to Williamson Ave at 6 pm. Grab a perch on Ponsonby Road and support our LGBTQI Rainbow whānau.
The parade has been made possible thanks to our partners: Auckland Unlimited, ZM, Tower Insurance, Wireless Nation, Waitemata Local Board and many others.
The Ponsonby Street Festival –Following the parade, crowds will be treated to a carnival-style performance from Brazilian Dancers and Drag Queen performers setting the scene for the rest of the festival beginning at 7 pm.
The Three Lamps Stage at Milly's Corner will be the home to Gypsy-jazz, and a Latin American Vibe on the street and relaxed dining at Three Lamps.
Fire Station / Lincoln St will have high energy dance zones with DJs
Main Stage Richmond Rd will have a live band from 7.00 pm including a cameo Drag Queen performance at 8.30 pm
To find out more about the Ponsonby Street Festival head to iloveponsonby.co.nz and for more information on the Auckland Rainbow Parade or to register your interest head to rainbowpride.org.nz