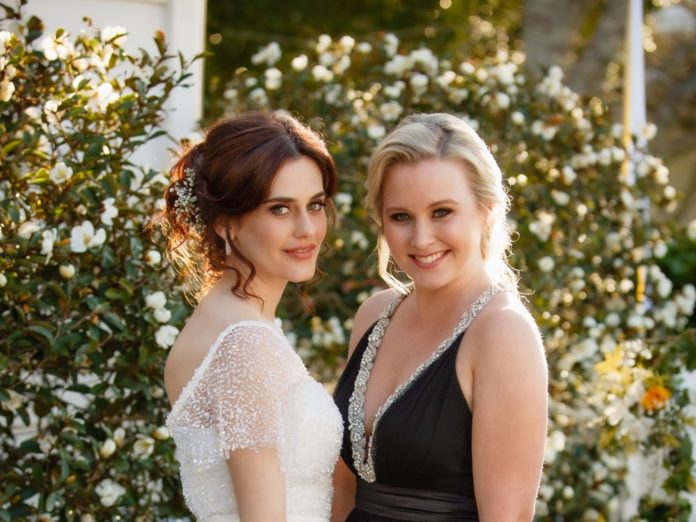 South Pacific Pictures have issued a statement to express condemning the long-standing NZ magazine for printing a 'homophobic opinion piece' that criticises Shortland Street's portrayal of same-sex relationships.
The latest issue of TV Guide has come under fire for printing a letter to the editor entitled 'It's time to end a TV relationship'. In the letter writer A.N. Christie claims the show has "become too ridiculous for words."
"I could deal with dodgy nurses and doctors with so many problems that one wonders how they ever completed their training, but all these same-sex love affairs have been the final straw."
In an uncomfortable conclusion to the letter Christies surmises, "It seemed the writers were trying to convince us of something. It didn't work."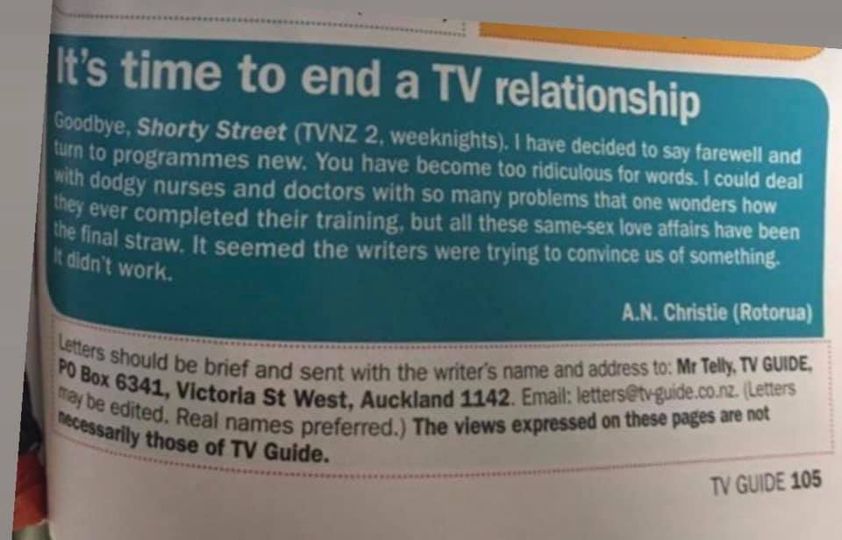 "To say that we are disappointed in the recent homophobic opinion piece printed in a mainstream media outlet is an understatement," South Pacific Pictures CEO Kelly Martin tells express.
"Shortland Street takes pride in their ongoing tradition of highlighting social issues and their ongoing positive representation of all community groups," says Martin.
"It is always our hope to educate people through our storylines that discrimination is discrimination no matter what it is – race, religion or sexuality and will to continue to shine a light on these subjects in the hope that it continues to generate discussion and positive change."
TV Guide NZ is published by Fairfax Magazines, a division of STUFF Limited. Complaints regarding this letter to the editor can be directed to TV Guide's julie.eley@fairfaxmedia.co.nz or 09 909 6902.