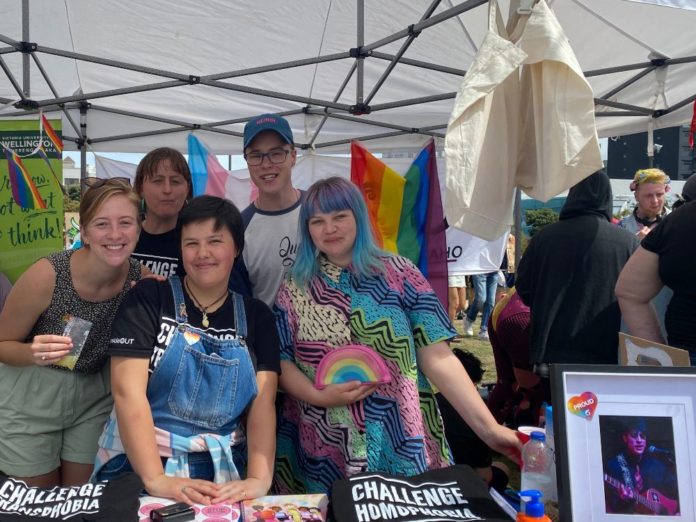 Managing Director of queer youth charity InsideOUT, Tabby Besley has built her career on helping rainbow young people feel safer in schools. Now InsideOUT has grown and their goals have broadened, Besley and her charity are at the centre of a debate that won't die down: pride and police.
Next time a straight friend tells you it's easy to be queer these days, perhaps refer them on to InsideOUT's Counting Ourselves health and wellbeing report or better yet to Managing Director Tabby Besley who has dedicated her career to improving the lives of Rainbow young people.
"Sometimes there's this idea that everything is better, but we know our mental health rates and school bullying rates don't show that. The more representation we have, the more backlash against it as well. Our young people are still be kicked out of home for their identities, are not able to be out at school and are struggling to find counsellors who will support them with what is going on," she tells us, listing: safety, acceptance and access to healthcare; as the most important needs of the LGBT+ youth that she works with every day.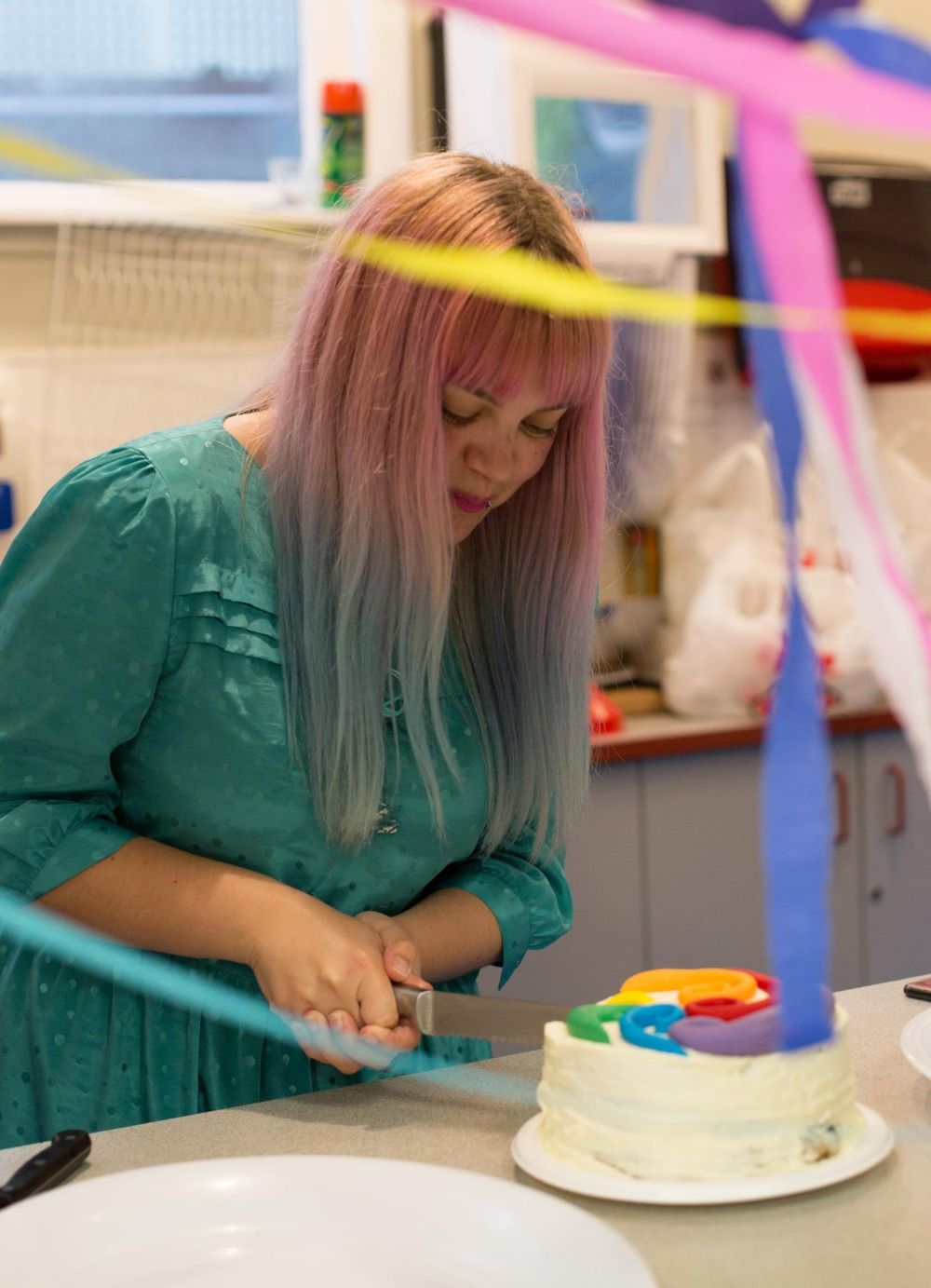 Besley emigrated to New Zealand from England at age 12, and her family eventually settled in Nelson where she attended Nayland College – the first high school in Aotearoa to establish a Queer Straight Alliance (QSA) group. The experience changed Besley's life.
"As a young person figuring out who I was, to have my school providing this space, and this group that said, 'this is okay' and 'you're welcome here,' was amazing. I'd come previously from a school in Blenheim which was quite a homophobic environment to be a part of so that contrast was huge. Seeing these senior students who were able to be really open about their sexuality and their gender, was really empowering for me and led me to start leading that group."
From there, Besley says she began to see interest coming from students of other schools, who wanted to transfer to Nayland so they could also feel safe being out at school.
With the mantra that 'every young person has the right to feel safe in school,' Besley started QYouth, a regional rainbow youth group for the Nelson Tasman region, and went on to be co-chair alongside celebrated former MP Marian Street.
"While it would be a dream job to run a school just for queer young people, every school needs to have that safety in place. So, we started to work with the other schools in Nelson to start these groups," Besley tells us.
Upon leaving high-school Besley went into a part-time paid role with QYouth, running groups and co-ordinating their drop-in centre and soon noticed, "other parts of the country asking, why is Nelson of all places got these groups in all the schools and have all this support – what about us?!"
Nowadays, InsideOUT estimate that over a third of kiwi secondary schools have a QSA or equivalent, but Besley says back then the senior leadership of some schools put up barriers and refused to let students start QSA groups, "which in most cases was illegal."
The need for a national organisation supporting QSA groups became a catalyst and in 2011, with support from others, Besley started InsideOut as an NGO.
"When we started, we were just six volunteers. I remember me and my friend selling our old clothes and teacup candles at Out In The Park, and balloon animals at the Big Gay Out to try and raise funds and we thought it was great when we raised $200! So from those very small humble beginnings to now, where we have a team of school coordinators in regions around the country… We've come a long way!"
InsideOUT now has a central Wellington office (that doubles as a drop-in centre for young rainbow people) and in addition to their work with schools offer workshops and consultation for government agencies. This includes currently working with the Ministry of Education to produce resources for schools to help make them safer spaces for queer young people. Another exciting step forward for the charity. "Our vision now is of an Aotearoa where all rainbow young people can feel safe in our communities and schools," Besley tells us.
The expansion of Besley's goal to go beyond schools and into wider communities has, however, created waves within Wellington following an attempt to make an established institution incorporate a new vision.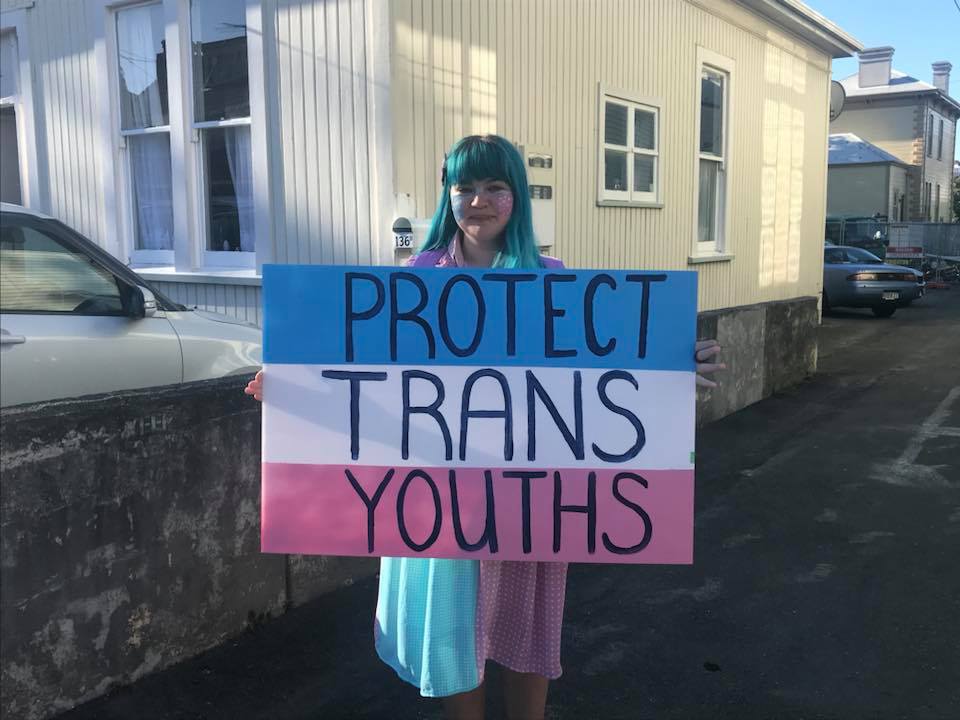 In 2019, InsideOUT was one of 17 community groups that formed the ominously named WRATH (which stands for the less ominous Wellington Rainbow Affiliation Towards Hope). The collective boycotted the 2020 Wellington International Pride Parade (WIPP) and was credited for successfully encouraging a conglomerate of banks to pull out of the parade last-minute. On the day of the Parade, members of WRATH handed out leaflets to spectators, that stated the parade did not represent the rainbow community.
"We have felt for some time that WIPP does not represent the majority of rainbow people or our interests," Besley tells us in a statement from InsideOUT.
Mirroring the issues that changed Auckland Pride, the feedback that not all community members feel safe around uniformed police and armed forces, has again been raised.
"Pride should be a safe place for all of our community, but especially those most marginalised (non-cis, non-white, etc). Those more marginalised tend to have a higher proportion of negative experiences due to systemic discrimination and, until these discriminatory systems are addressed, it is worth considering whether organisations such as NZDF and NZ Police should be officially present as an entity," InsideOUT's statement clarifies.
When challenged on this, Besley acknowledges the importance of rainbow young people understanding that their sexuality and gender identity does not preclude them from any role in the workforce, but believes the views of these vulnerable must be listened to.
"Absolutely it's important for rainbow young people to see that people like them can work in different fields. It's awesome to see that representation, but what also matters is the work that's being done by those places. Particularly with organisations like the Police, there's a feeling that it doesn't mean much if they're not doing the work to protect our communities. If a lot of people are having negative experiences of discrimination or not having their work taken seriously by the police then that creates a sense of distrust and for some people who might have trauma or negative experiences, to have their space taken over with that can be really upsetting. So it's a balance."
As a social enterprise that brings income back into the charity, InsideOUT offer workshops and consultancy, and Besley says they would be like to work with the police on these issues, stating, "We welcome the opportunity to work with these organisations to improve their engagement with rainbow communities."
WIPP is the only large-scale motorised Pride Parade left in New Zealand and with the issues raised by WRATH echoing the sentiment that ended the Auckland Pride Parade, it is natural to wonder whether history will repeat?
But Besley says she believes there will always be a place for Pride. "I know how important it is for some of our young people, who I see every year experiencing their first Pride. That real joy of seeing themselves represented in this community, across generations, in public, just being who we are. What we need to make sure is that those events are inclusive and not leaving people behind."
For more information on InsideOUT visit insideout.org.nz