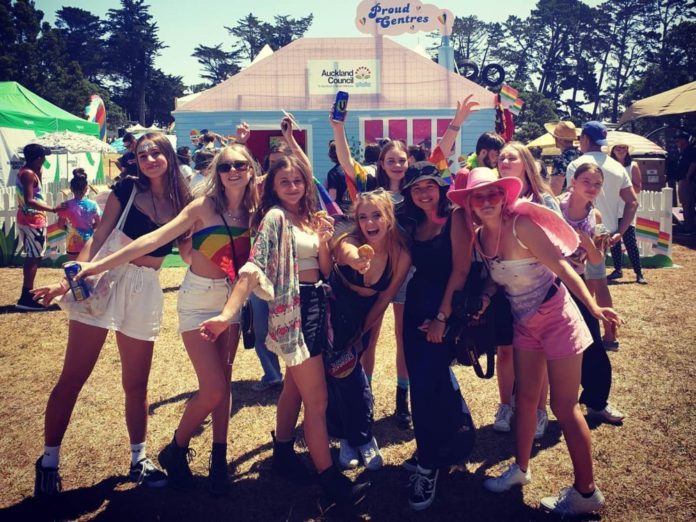 Auckland Pride is just around the corner with a dizzying selection of events to choose from. Here are some of express' top picks for the first half of the festival.
TUWHERATANGA
Pride kicks off bright and early with the dawn blessing, acknowledging mana whenua and our takatāpui whanau on Wednesday 3 Feb at Mt Eden.
ICON 2021
To coincide with Pride month and Black history month, this free online exhibition (3-28 Feb) celebrates the black pioneers of the rainbow community at samesamebutblack.co.nz. On Friday 19 Feb Same Same but Black will host a panel discussion (via facebook live) exploring the images and stories curated for this exhibition.
NOT AS SIMPLE AS IT SOUNDS
In this world premiere, international artist Ivan Lupi offers an act of mourning and celebration dedicated to each one of the estimated 100,000 homosexuals who have been arrested, abused and killed during the Holocaust. The artist will be in the space, repeatedly playing a triangle instrument for 5 hours straight each day from 10 – 20 Feb at the Audio Foundation.
SAMESAME BUT DIFFERENT
The popular annual writer's festival return from 10 – 14 Feb with a theme of 'home'. A concept that took on new importance during the lockdowns of the past year. What does the idea of home mean to our LGBTQI communities? This year all writer's festival events are free, but due to limited seating ticket must be pre-booked at Eventbrite.co.nz.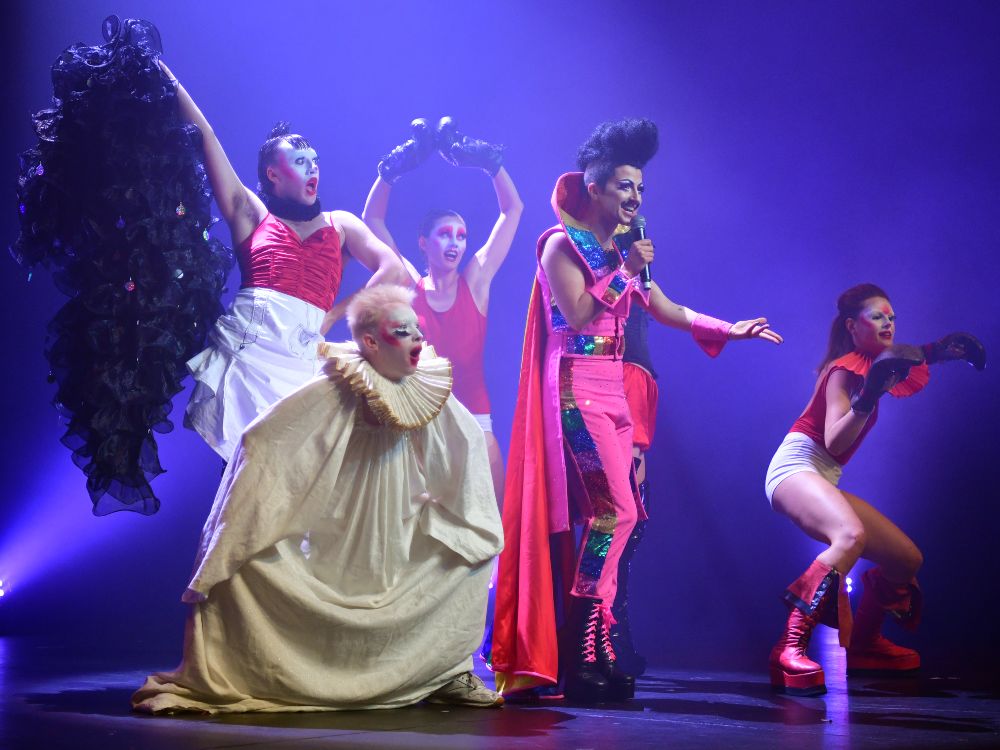 PRIDE GALA
Award-winning theatre artist Freya Finch is back to direct the Pride Gala at Q Theatre on Thursday 5 Feb and promises to bring our community together for a much needed night of queer excellence. Headliners are Ballroom specialist the House of COVEN-Carangi and the House of Iman.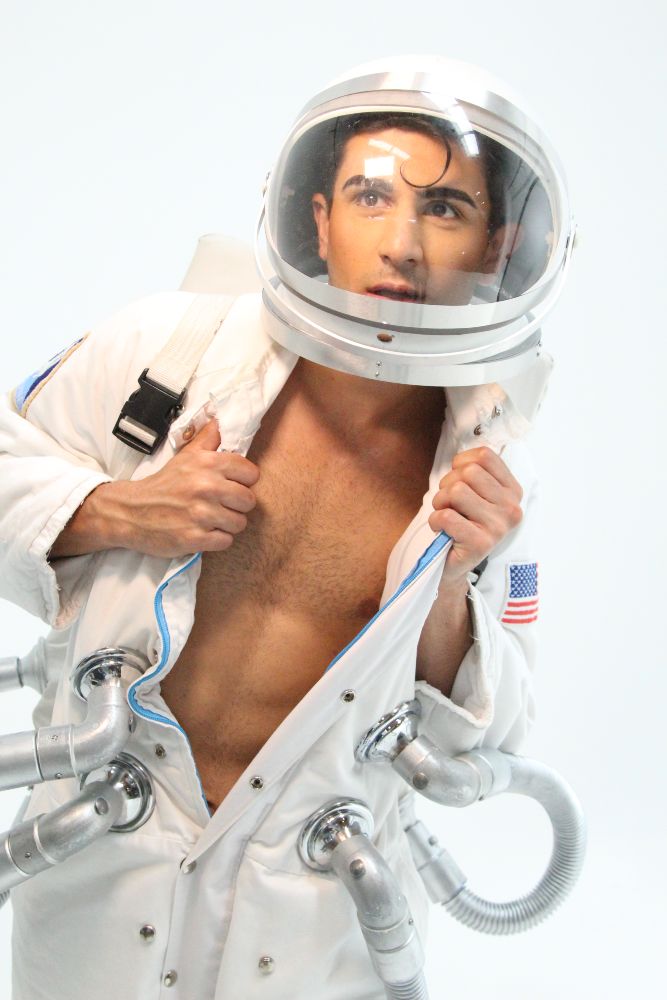 GAYS IN SPACE
The hilarious musical by Tom Sainsbury and Jason Smith, returns for three performances on Tuesday 9 and Wednesday 10 Feb at Q Theatre. The star studded original cast return to tell the story of three hapless homosexuals have been selected for humanity's next great mission – probing Uranus!
I WANNA BE MARK WAHLBERG
This solo show created and performed by Melody Rachel, questions what being brought up with conservative binary views of gender, and how each gender should behave, does to us and who we aspire to be! Playing at the Basement Theatre from 9 – 13 Feb.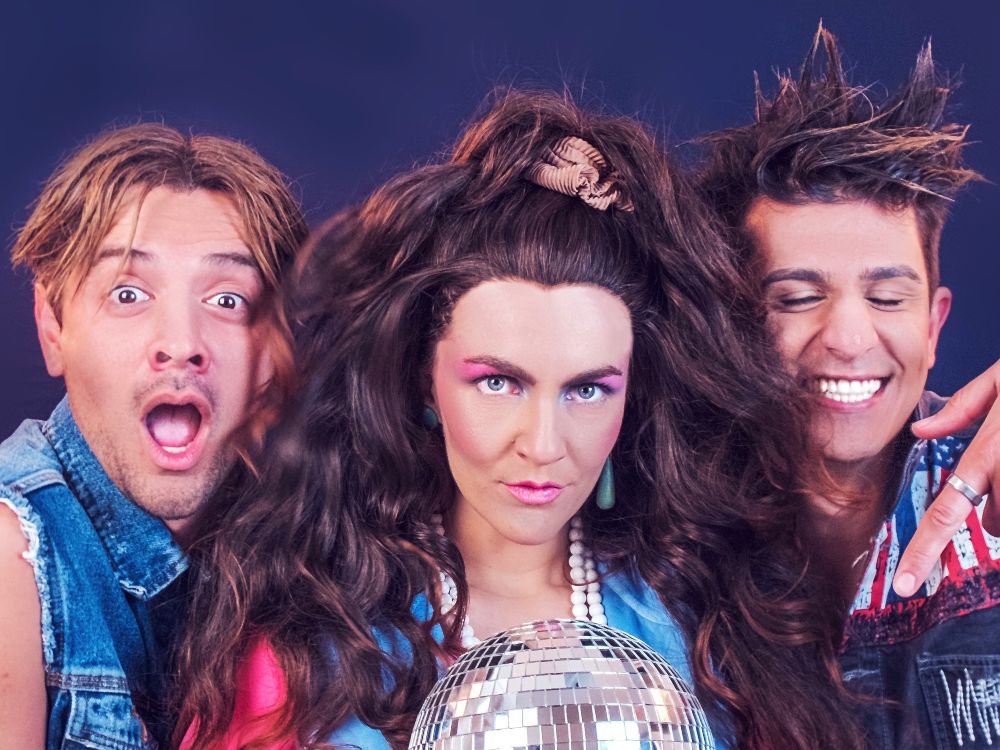 LET'S GET LOCO!
Playing Q Theatre from 11 – 20 Feb, a gaggle of gay talent (writers Liam Coleman (PLAY) & Zak Enayat (There She Is), with comedian Eli Matthewson directing) have united to tell the story of the great Kiwi OE as BFF's Ricky and Martin head to Sydney in search of love, but find Kylie Minogue super-fan Charlene is determined to show them La Vida Loca!
RAINBOW SELF DEFENSE
A self-defence course specifically designed for the Rainbow communities of Aotearoa developed by Kia Haumaru, taking place at the Ellen Melville Centre on Sunday 7 Feb.
ACCESSING TRANS HEALTHCARE
RainbowYOUTH, CAYAD, OUTLine and the team at Auckland Sexual Health and doctors will join together to bring you an accessing trans healthcare workshop filled with tips and tricks for the best care possible, on Wednesday 10 Feb at Ponsonby's Studio One, Toi Tu.
PRISMATICA
This celebration of plants people and Pride takes place at the Auckland Horticultural Association Hall on Great North Road on Saturday 13 Feb with demonstrations, talks, plant swaps, sales and more!
QUEER HERSTORY, HISTORY: OURSTORIES OF K'RD
Presented by The Charlotte Museum, this walking tour celebrates LGBTQ+ spaces and community places on and around Karangahape Rd. The tour starts from Ponsonby's Studio One Toi Tū on Saturday 12 and Tuesday 16 Feb.
SEWING WITH MISS INTERCONTINENTAL NZ ARIELLE KEIL
NZ's first transgender beauty queen Arielle Keil invites you to create your own face mask as she shares her passion and knowledge of sewing on Saturday 7 Feb at the Ellen Melville Centre and Saturday 20 Feb at Onehunga Community Centre. The events are free and spaces are limited so register on the Proud Centres Facebook page.
F.I.N.E. FESTIVAL
This one-day festival takes place at the Māngere Arts Centre on Monday 8 Feb with a triple bill of talent being with Inky Pinky Ponky, a queer pasifika-take on the high-school romance genre, followed by the 44 (fafa) Panel, where trailblazing queens will be serving all the tea, and concluded with, Fine Fatale, where queens from across Auckland are invited to show off their walk, dips and tricks. Get free tickets from the Proud Centres Facebook page.
NIGHT OF THE QUEER
Now in its fifth year, Night of the Queer, is a cabaret extravaganza for all the colours of the rainbow, put together by Auckland drag superstar Elektra Shock and a dizzying array of dance, burlesque and acrobatic talent; it takes over TAPAC from 4 -13 Feb.
PROUD CENTRES: ELLEN MELVILLE CENTRE FESTIVAL
This free one-day festival showcases snippets of what you can expect from other family-friendly Proud Centre events such as Pimp My Pup and Drag The Line. Chuck in cookery class and human rights workshops and Friday 5 Feb at the Ellen Melville Centre promises to have something for everyone.
THE ENDING HIV BIG GAY OUT
For 21 years the Big Gay Out has served as a day for dancing, drinking, stalls, shows, politicians and picnics. This year will no-doubt see more of the same but with one key difference. You need a ticket. They are free and available from ticketfairy.com for contact tracing purposes. See you at Coyle Park on Sunday 14 Feb.
The Auckland Pride Festival runs from 3 to 28 February. For a full programme visit aucklandpride.org.nz