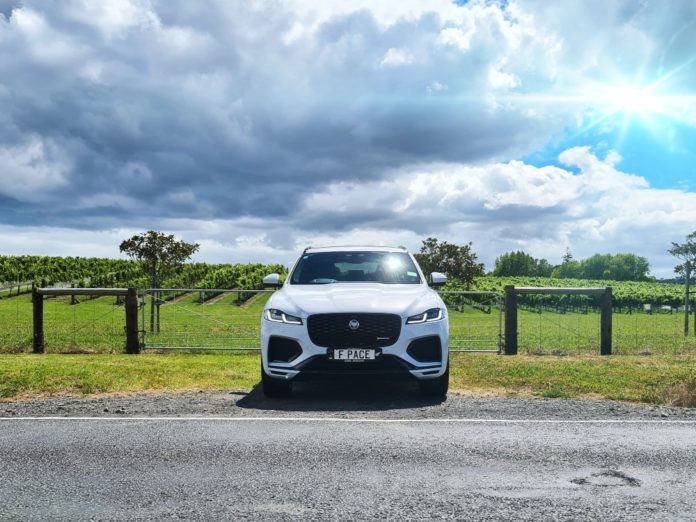 express' Matt Fistonich meets Jaguar's all-new F-PACE SUV and discovers sports car performance in a luxurious and stylish SUV. With all the bite you expect from a Jaguar, can he tame this beast or will it bring out his inner animal?
It's a stunning warm summer's day in Auckland when I first lay my eyes on Jaguar's new F-PACE. I instantly feel butterflies as I'm filled with lust and intrigue at the eternal styling which glistens in the sun. What a perfect day for a test drive.
Described as a 'Luxury Performance SUV' the F-PACE combines sexy, sharp lines with a staunch masculine body – that shouts, "if you see me in your rearview, pass into
the slow lane because I'm taking over!".
The look certainly fits the brief of what Jaguar promises the F-PACE is all about: the ultimate blend of sport and luxury. But is this just skin deep or will the Jaguar's bite be as deep as its roar?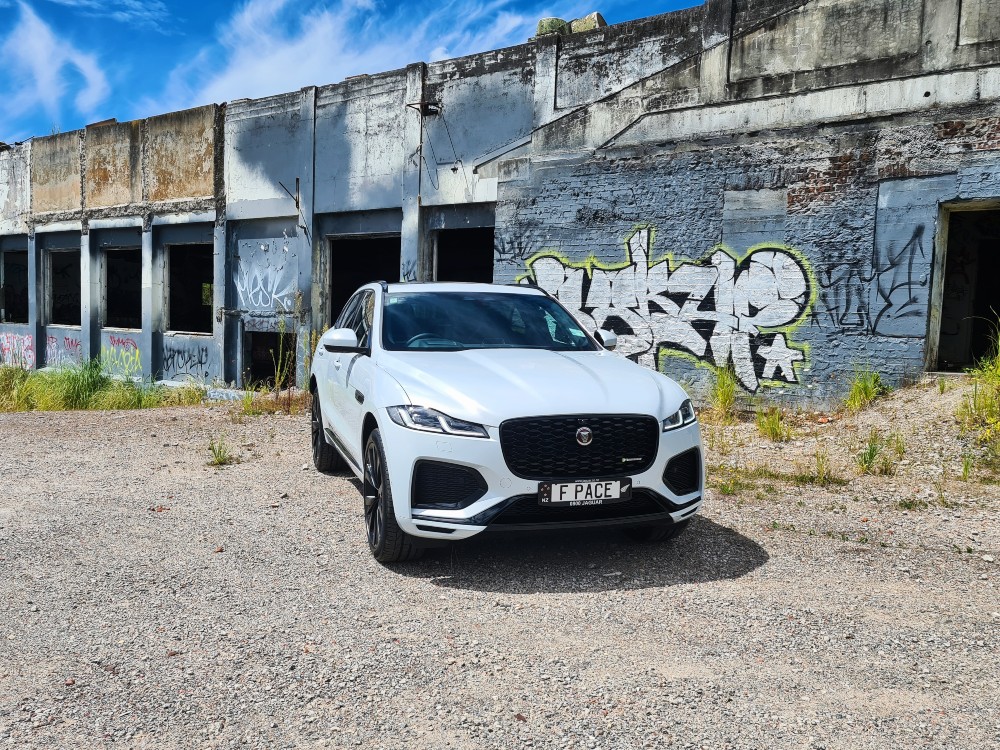 As I get closer, the sharp lines guide my eyes from the sporty large grille to the staunch rear. A walk around highlights the styling has been dictated by the F-PACE's performance and not the other way round. From the big twin exhausts to the large brake callipers, to its low centre of gravity and sports performance tyres, not off-roaders; it constantly nods to Jaguar's sporty two-seaters, that are clearly a part of the F-PACE DNA.
Hopping in the driver's seat I really start to see how the new F-PACE has evolved from its predecessor. It's clear that Jaguar has been passionate about setting it apart from
its competitors, with an uncompromising goal of blending performance and luxury seamlessly. The detailing is spectacular. Everything that alludes to performance is luxurious, and anything luxurious feels sporty at the same time.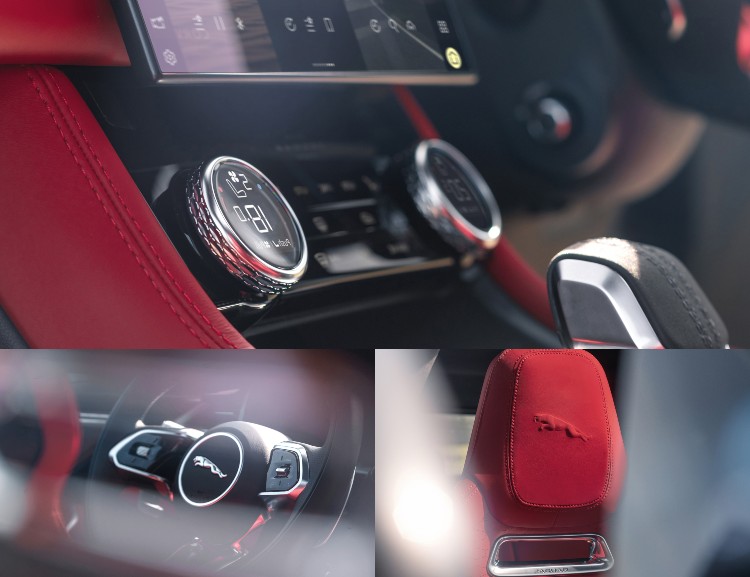 I fell in love with the chunky metal paddle shifters, the push-button start which is a sexy racing red and placed neatly next to the gear lever, and the James Bond-like feel of the driving mode button, which smoothly protrudes and begs for you to put the F-PACE into race mode. Oh and those sporty seats, both cool and heat at the touch of a button.
Nothing feels standard or generic, everything has been done with purpose – the purpose of luxury and performance.
When it comes to tech, the F-PACE is one smart kitty. As you'd expect from Jaguar, everything is the latest generation – from its state-of-the-art safety equipment
(which includes 360° cameras, adaptive cruising, lane keep assist, and for Sports-mode fanatics like me, a speed camera notification system)! Couple this safety tech with
a whopping 11.4'' touch screen, Android Auto/Apple Car play, wireless phone charging, heads up display, and more than I can list; you will never be left yearning.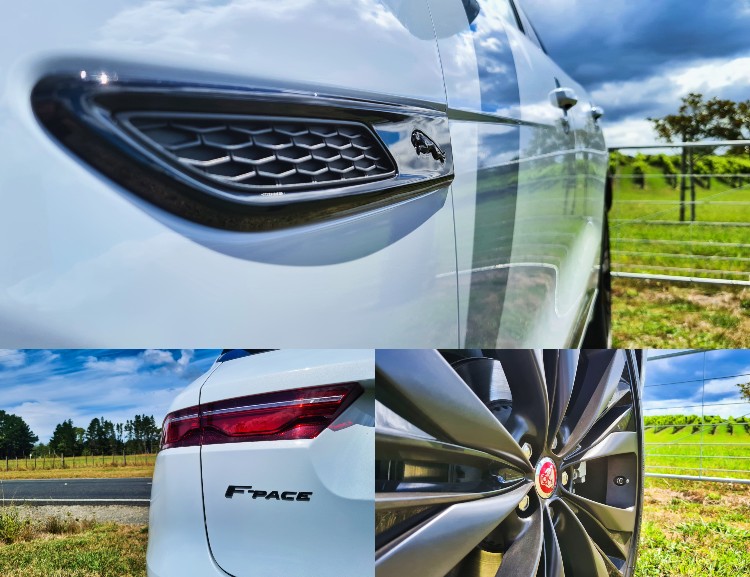 As I always tell my boyfriend: "It's not the size that counts it's how you use it."
Taking the F-PACE out on our rugged west coast, it's on-road performance is rapid and wild, yet smooth. Its smaller proportions and lower centre of gravity mean you can throw this SUV into a corner with the confidence you would only normally get from a less practical and hard-driving sports car. Its 6-cylinder turbocharged engine gets you to 100km in just over 5 seconds. Putting your foot to the floor raises the bonnet like a predator pouncing on its prey.
Sleek, sophisticated sports cars will always be the first image that pops into your head when you think of Jaguar, and the F-PACE is no exception to that image. However, unlike other sporty SUVs, the F-PACE means you no longer have to compromise luxury for performance, or performance for luxury. The F-PACE means no compromise. Take one out for a spin and hear her roar!
---
The new Jaguar F-PACE is priced from $99,900. Test drives yours today at your local retailer – or visit jaguar.co.nz