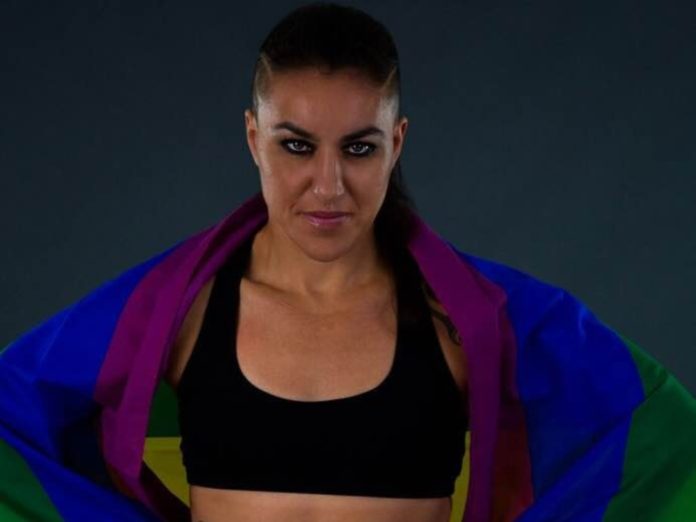 The first openly gay, WBO World Light Heavyweight Champion, Geovana Peres will be making her professional kickboxing debut against IFMA Junior Gold Medalist and GAMMA World Champion Roezala Su'e.
It was a sad day back in January this year to find out that New Zealand's very own World Boxing Champion Geovana Peres had decided to retire from professional boxing at the age of 44. But we all knew that she wanted to accomplish a lot more in her career, however, Covid 19 had held her back. Personally, I know that she always wanted to try MMA and Kickboxing, especially since Mayhem Boxing (her boxing gym) is partnered up with City Lee Gar.
The good thing is because she retired from boxing, it was announced that she was training to become a kickboxer and in March it was announced that Geovana will make her kickboxing debut which will be happening this Friday at Te Atatū Peninsula Community Centre. You can tell that Geovana is really excited for her debut, especially with seeing her training videos being posted online, And the bruises all over her legs from training.
As for her opponent, she will be taking on 20-year-old well-experienced fighter Roezala Su'e. Interestingly Roezala Su'e has fought as a corporate boxer before on the undercard of the first fight of Geovana Peres vs Tessa Tualevao. Which brings up a future question, will we see the third fight between Geovana Peres and Tessa Tualevao but this time in Kickboxing.
Roezala Su'e has been in the fight industry since she was a child and has fought internationally event at a young age. She won the Gold medal IFMA (Muay Thai) World Championship Langkawi Malaysia. In 2019 Roezala Su'e went to Singapore to compete for the GAMMA (MMA) World amateur title and won against the Indian fighter Divya Nagaraj. So a tough challenge for Geovana Peres kickboxing debut.
This match takes place tonight at the Art of War 14 show. Tickets are on sale now for $40 presale and $50 door sale. You can get your tickets at https://www.cityleegar.com/events