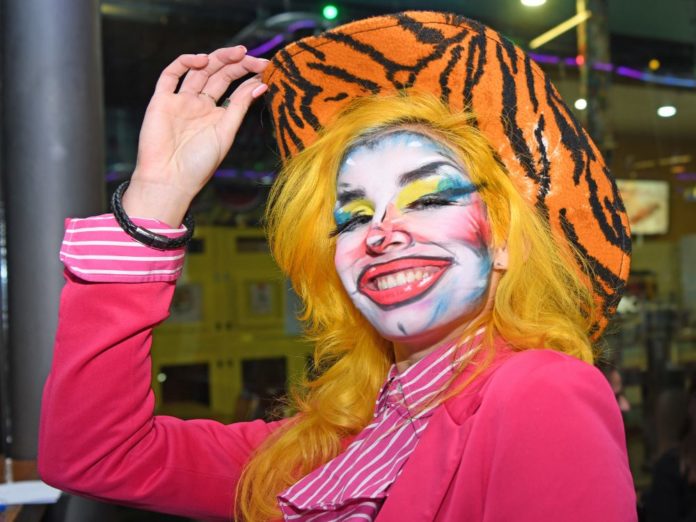 Monty Montgomery (they/them) is Tāmaki Makaurau's gender-bending "camp clown cowboy of your dreams!" Before debuting their new show, Mengagement, at Phoenix Entertainment tonight, Monty talks to express about taking drag to weird and wonderful places.
What is a "camp clown cowboy?"
A camp clown cowboy is a messy mixture of my favourite things. The sick overindulgence of colour mixed with the chaos that is clownery with a hint of serious sexiness I take from cowboys. Confusing and arousing. Serious yet silly. Aesthetically I can look pretty chaotic, but this has definitely developed over time and there is order in the chaos…somewhere.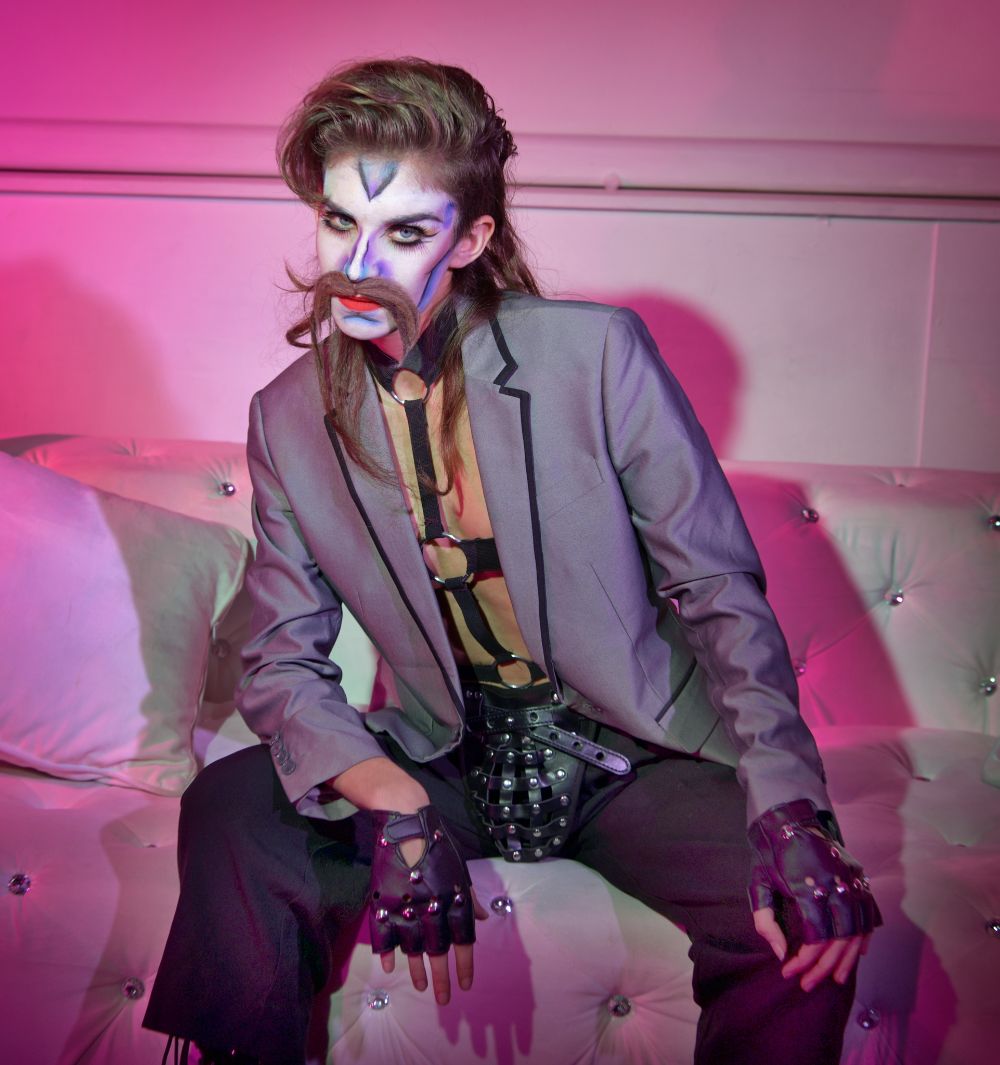 Where do you draw your inspiration from?
When I was starting out in drag, I drew a lot of inspiration from the club kid era. Those looks really inspired me to radically express myself. Artistically Alejandro Jodorowsky and Betty Grumble are two clowns I love and take a lot of inspiration from their art. (I recommend Alejandro's film Holy Mountain to everyone.) And Hugo Grrrl. We've worked together now for many years, Hugo's visibility gave me the courage to just get out there and do it. Run shows, create spaces and make queer art!
What makes a good drag performer?
All drag performers should be asked this question at the very outset – what is the favourite trait of the gender you are performing? The best drag performers connect with this emotionally and turn their art into an expression of love and admiration. I mean, why would you imitate the parts that you don't like? I have witnessed and experienced a lot of misogyny in the drag community. I made the conscious decision that this is not a form of masculinity that I want to embody.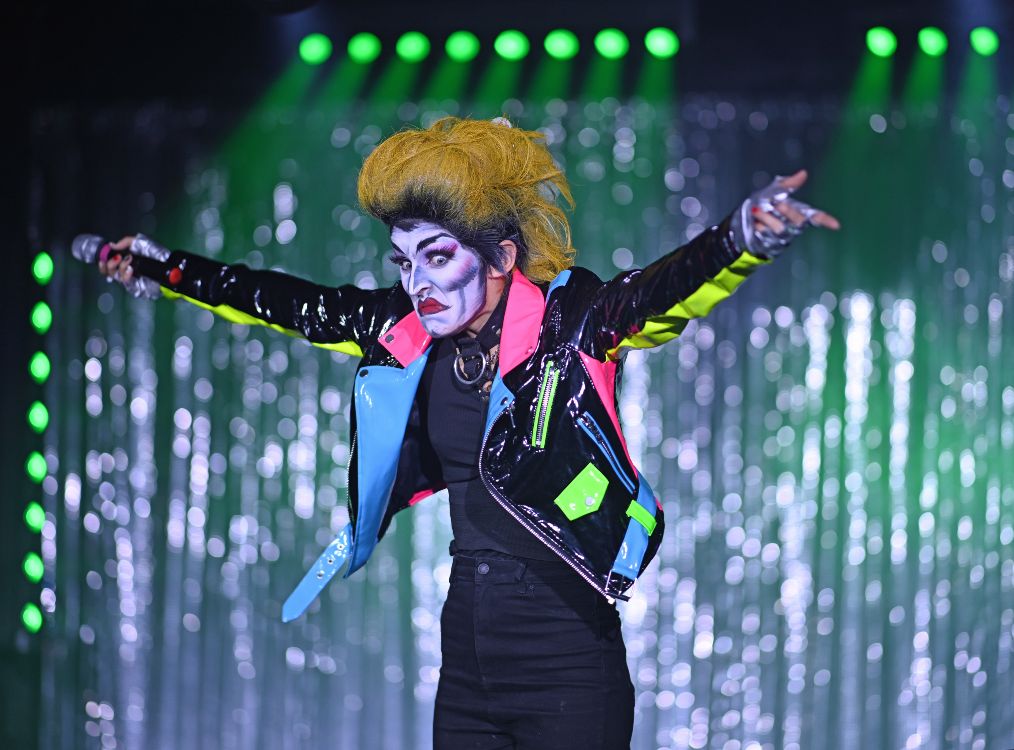 You've described yourself as 'bi-furious' – tell us about that?
After the first lockdown, the only way to describe myself was bifurious. It had been four weeks too long at my parents' house and I was ready to kiss all my friends again! Maybe even find a partner? May as well double your chances and give bisexuality a go right?
Before my most recent partner, I didn't identify as bisexual. I was very much, 'once you're that sexuality, it doesn't change.' But feeling and emotions do! You don't stay the same forever, life is about growth!
Nothing can deny how 'bi-conic' our first date was. I met him the first weekend out of lockdown at a sticky straight bar I'd never been to and never will again, and [he was] pashing his guy friends and singing to Grease at the top of his lungs.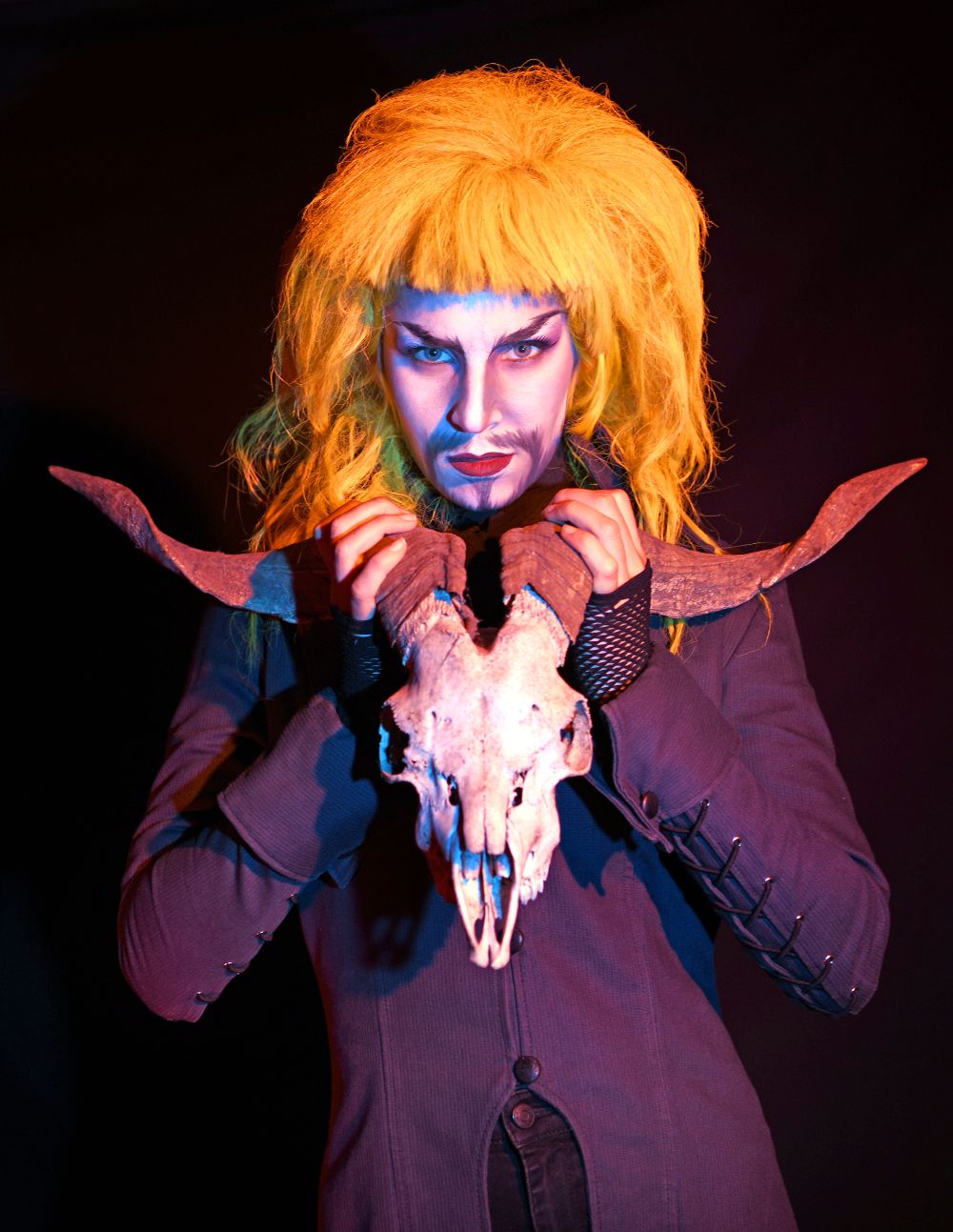 I asked him on a date the following week, and the first thing that came out of his mouth before we even got to ordering food was, "please don't be offended, but I didn't realise you were a man!" I guess I'm confusing and arousing even out of drag!
For all those bisexual femmes, themmes and men out there – you are valid and you are hot!
You can check out Monty's latest show: Mengagement on 20 May 2021 at Phoenix Bar. For more information on Monty follow @mx.montymontgomery
Photos | Peter Jennings.