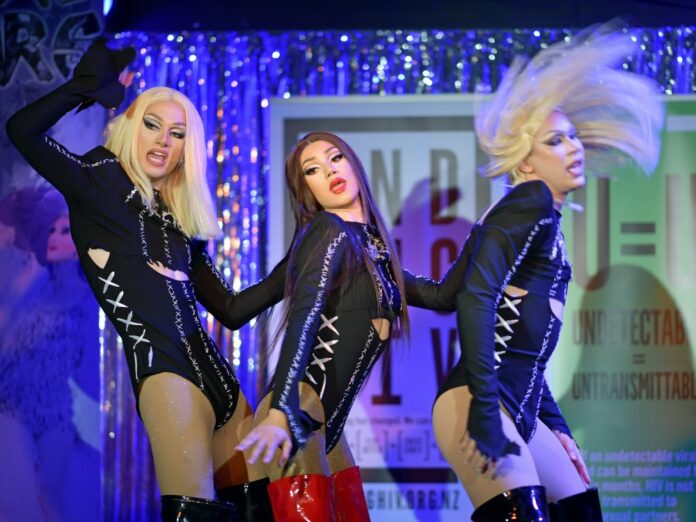 Murder Haus is an artist collective and queer family that works in art, drag, ballroom and fashion spaces. While their talents and creative passions go beyond drag, the impact they have made on Auckland's scene is undeniable. Oliver Hall meets founding members, Joshiua, Ego and Dirrrty Helen, to find out what fuels their fierceness.
Shaking Things Up
Murder Haus shook up the drag scene when they won Kita & Anita's Drag Wars competition in 2019. Delivering glamorous popstar looks that rivalled Ariana, choreography reminiscent of Britney at her peak and a boss-like attitude to match Cardi and Megan – Murder Haus' polished performances and high production values saw them produce LGBTQ+ club nights Limitless and Rogue.
"We wanted to create the inclusive and artistic spaces we felt were lacking," they tell us when asked about their greatest achievements so far. "We like to joke that we invented video drag promo because when we got our first Family Bar gig, we made promo videos for our Instagram stories. Eventually, everyone was doing them… Across the board we have an eye and a focus on aesthetics, fashion, polish and concept, and we bring all these things; on a really small budget."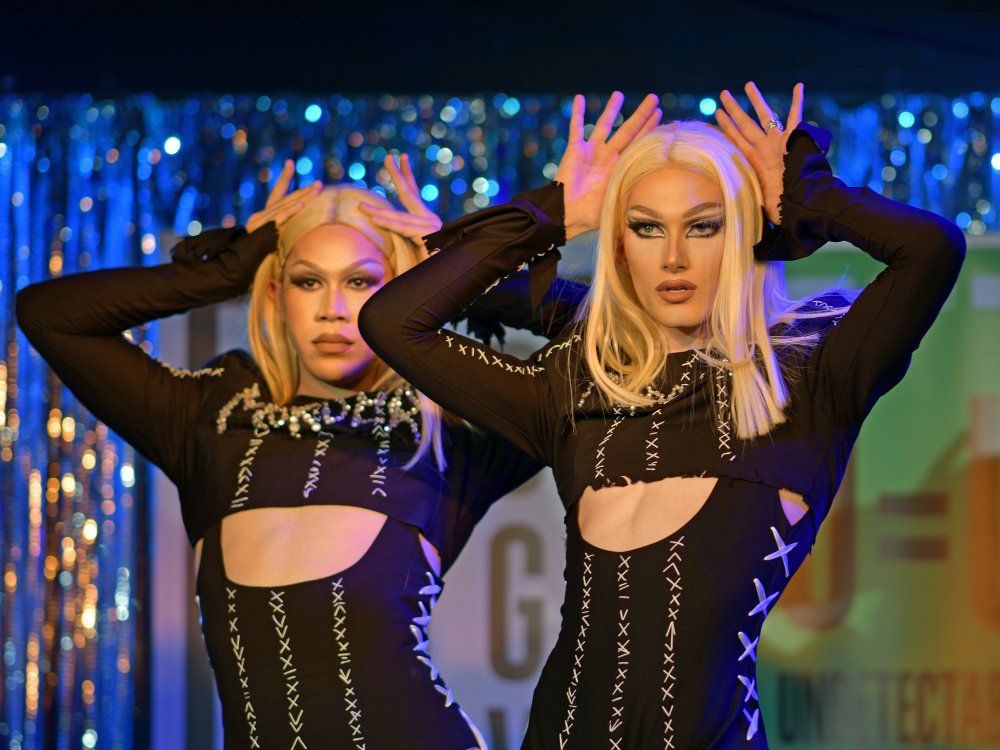 Drag isn't the only scene Murder Haus is making an impact on. Their aesthetic has extended into ballroom circles.
"We are really proud of what we've been able to bring to the ballroom so far. It's exciting to start to make a name for ourselves and really bring a focus on fashion as a collective, and most importantly just to see the members of our Haus really flourish as creatives," they tell us, hinting there is more to come.
"As artists, we are definitely proud of the impact we have had on nightlife so far and we are excited to keep working!"
Upbringing and Inspiration
Joshiua grew up in Hamilton and moved up to Auckland to study Fine Arts at Elam. "I used to think I would be a painter – now all I can think about is fashion and performance and photo/video work," they tell us.
Finding inspiration has never been hard for Joshiua, they find it by representing themselves in every space they enter.
"As a non-binary trans person, I work really hard in every creative space I can to represent myself authentically and powerfully. In any space in the world, it feels like I'm never really understood but I transmute that into power wherever I can. Life has always felt like a big uphill battle but I'm hoping that climb will at least give me good legs!" They laugh.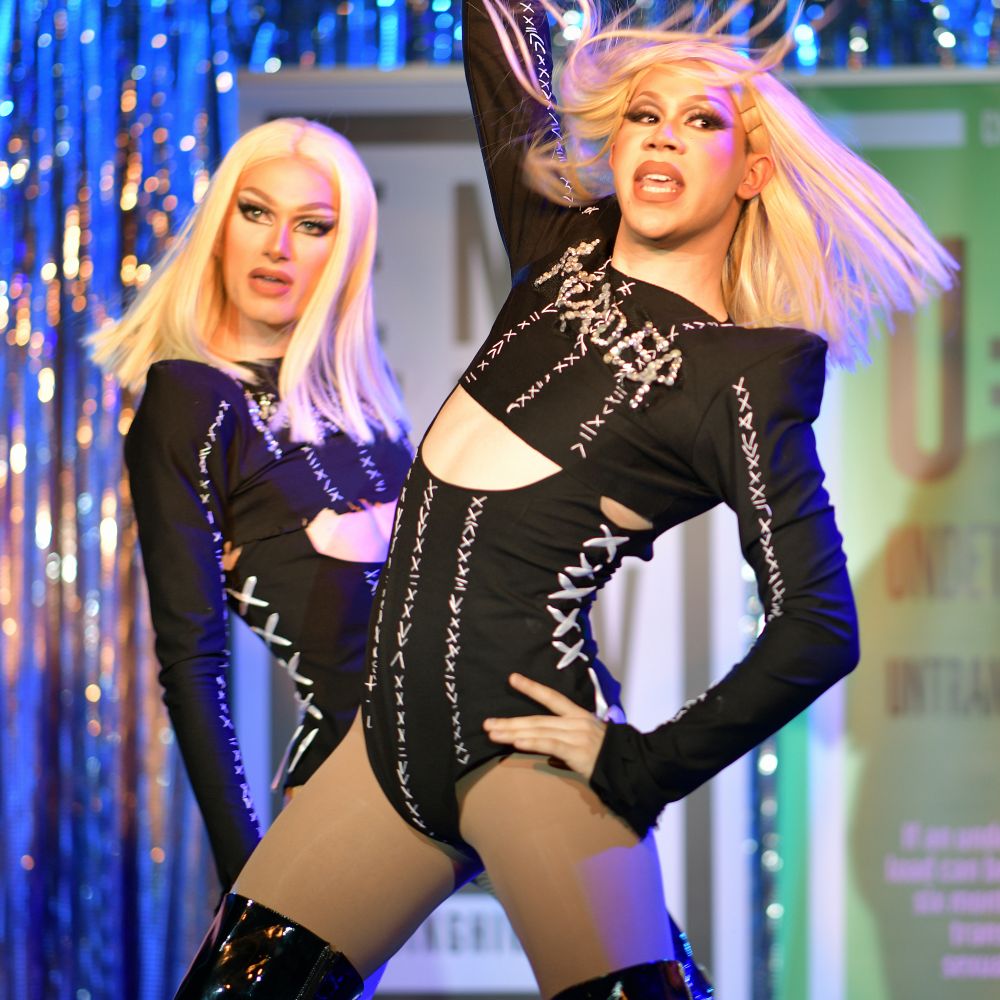 Originally from Auckland, Ego, lived in Australia for six years before returning to NZ to study Fine Art at Elam, and found herself spending as much time working on her art passions outside of college as she did in class.
"I love to research non-stop about any art-making process – especially fashion – whether that is designs, styling, makeup, retouching, editing or film making. I'm passionate about a range of mediums that all come together, ultimately to bring my vision into reality," she tells us.
Helen has lived in a small town outside of Auckland all her life. For her, music is everything and inspires everything she does.
"I feel most at peace when I'm creating. I love music and how it makes me feel, it's like medicine for me. I'm not so good at communicating or expressing my emotions, so I do that with music. I'm obsessed with Lady Gaga, Ariana Grande, Lana Del Rey, Mariah Carey, Nicki Minaj, Marina and the Diamonds and Amy Winehouse. I can't express how much I love women! I just think they are the most incredible beings to walk the earth. So intelligent, so beautiful, so inspiring!"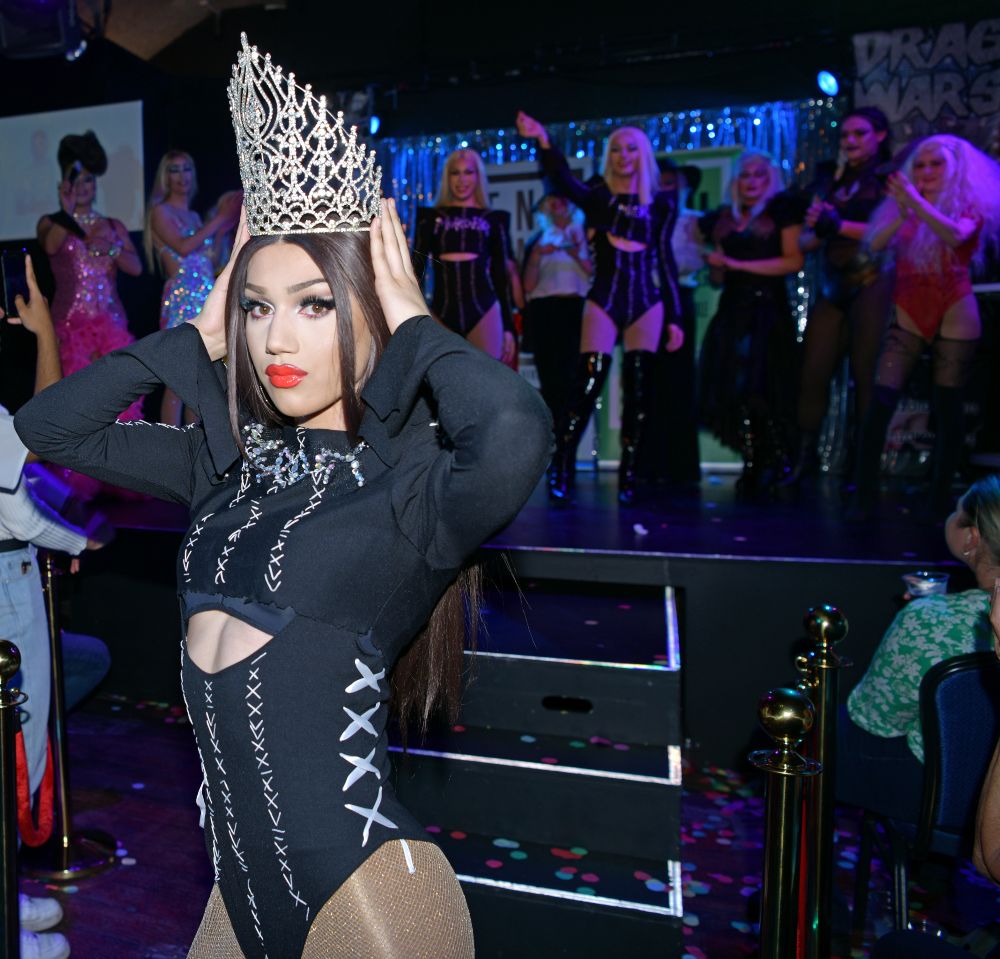 The Path to Murder Haus
Haus founders Joshiua and Ego first met at Elam. The two bonded over a love of art and drag and, "felt like there was a gap in the nightlife and drag culture," that they could fill. Murder Haus was born.
They acquired their third member when they met Helen at (RuPaul's Drag Race alumni) Aquaria's Auckland show.
"We were fans [of Helen] on Instagram for ages. We had a fangirl moment when we met her… she was so pretty it was annoying," laughs Ego. The three were reunited at Miz Crackers' Auckland show in November 2018, "where we began to solidify the bond as the original Murder Haus trio!"
"I had been doing drag for over a year at that point and was just beginning to work up the courage to start performing, but was so afraid," Helen tells us, explaining that becoming part of Murder Haus and performing with Joshiua and Ego, gave her the confidence to become a lip-sync assassin.
"The three of us were practising for the Bratz show, my first show, and I was terrified! They casually asked me if I wanted to join Murder Haus. I was like 'omg yeah, but I don't feel like I deserve that!' They assured me that they would love for me to be a part of the Haus. It was so comforting to know that these two incredible artists that I look up to, respected me and saw something in me that I didn't," she tells us.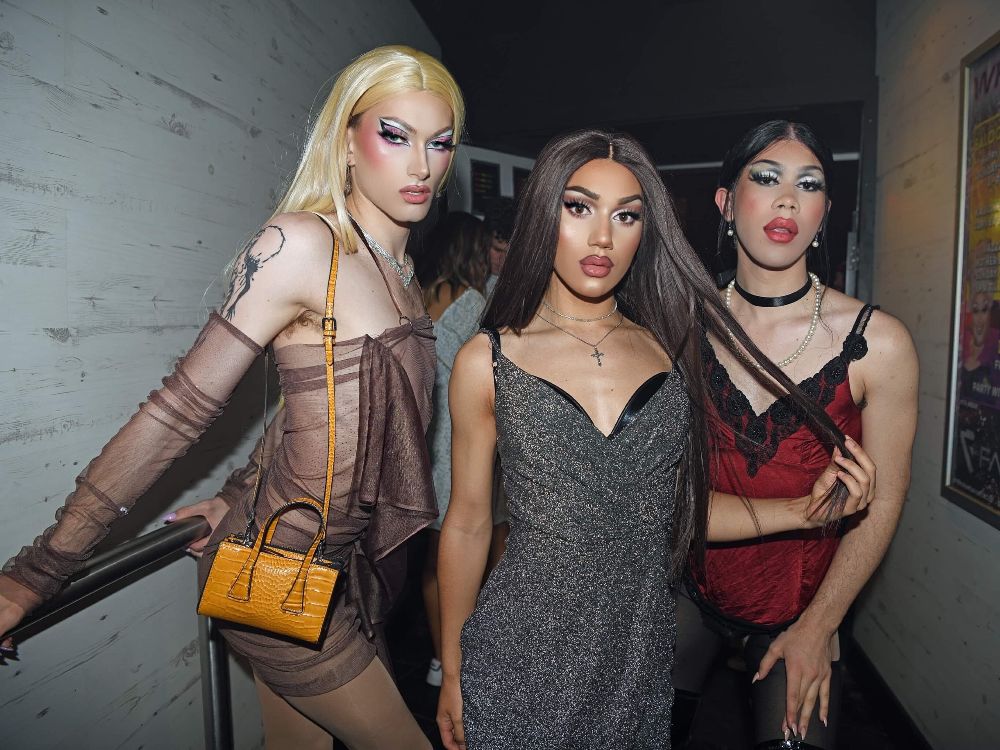 Mad Skills
The three are all very complimentary about the skills each brings to Murder Haus.
"Joshiua definitely brings passionate force, in terms of putting positive pressure on all of us to constantly bring out the best in us," says Ego.
"Ego is the performer of Murder Haus," exclaims Helen. "As soon as she started performing the game changed for everyone on the [drag] scene… We wouldn't be as polished without her Capricorn energy!"
"Helen has and always will be the beauty of the Haus, inside and out," laments Joshiua, "I feel like she pushes all of us to elevate our aesthetics and makeup."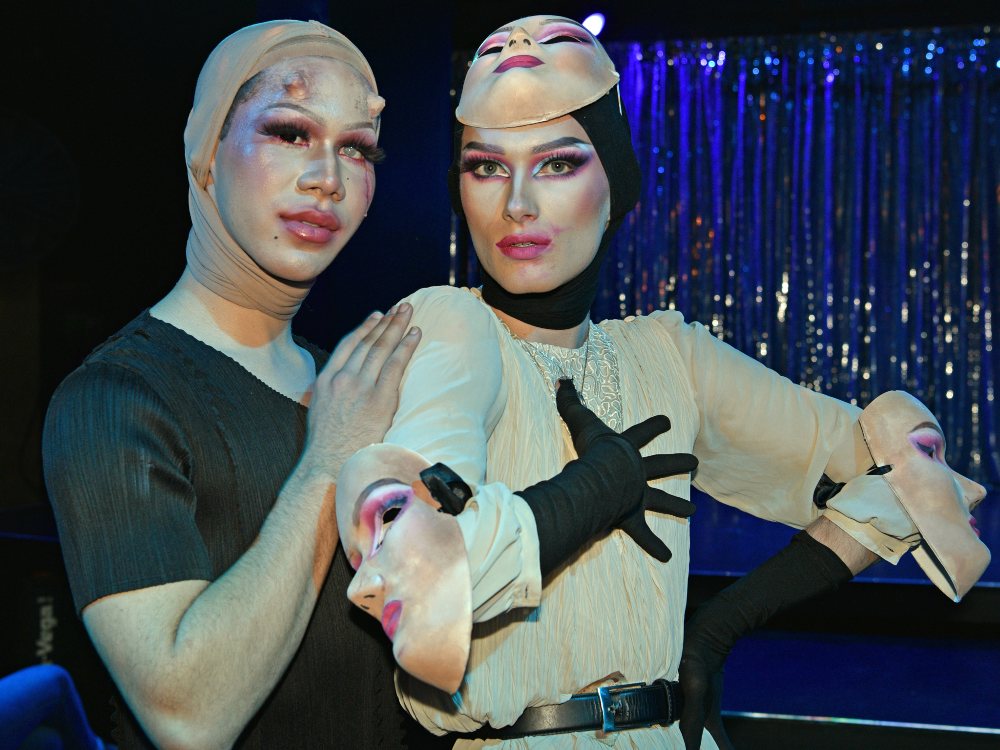 A Family
Summing up what Murder Haus means to them, Ego says, "Murder Haus is greater than myself or the members who are a part of it," explaining that when their talents are combined, the members, "constantly push each other to further our potential in anything we aspire to pursue."
"We all have something to offer and we all have something to learn from each other," agrees Helen.
"I've watched the daughters of Murder Haus grow into themselves in ways they never saw possible, and find a confidence and energy that was just waiting to be explored," adds Joshiua, concluding, "being able to help my family flourish and find themselves in these queer spaces is all I could hope for!"
Check out Murder Haus serving lewks on Instagrams @dirrtyhelen @egonotfound and be sure to catch their shows, next time they are slaying a stage near you!
Photos | Peter Jennings.