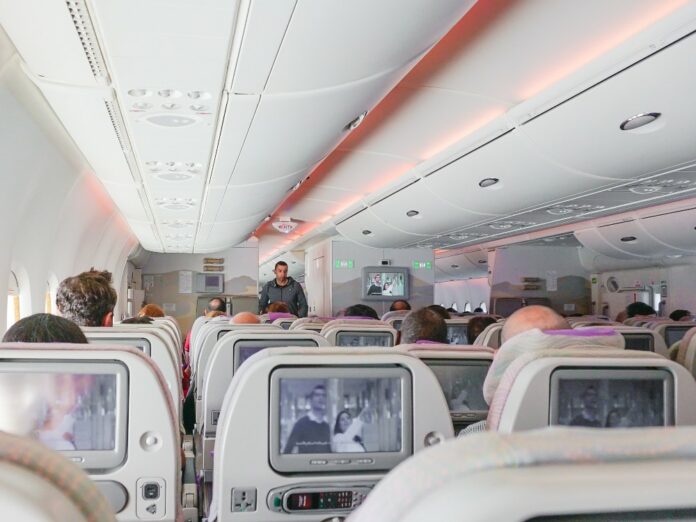 A woman was removed from an aircraft in Texas after a vocal homophobic rant about "faggots corrupting Disney."
The passenger who was on a flight bound for DFW International Airport in Dallas, Texas, reportedly went on a homophobic tirade about LGBTQ+ people and their involvement in Disney.
Dallas Woman and her kids Dragged off of Airplane departing DFW after homophobic rant and attacking passengers pic.twitter.com/mUNCspvc95

— Dallas Texas TV (@DallasTexasTV) July 20, 2021
Captured on a 46-second video (which according to The Dallas Morning News has since been made private) the woman made her way through the aisle with her mask dangling on her chin while in the middle of an argument with other passengers.
During the recording, the lady could be heard shouting "fucking faggots" before going into a rant about Disney – all of which in front of children, resulting in one passenger retaliating "No one wants to listen to your bigotry, get off the plane."
Following her first outburst, the lady, along with her children are then escorted off the plane, an outcome that resulted in cheers and applause from the other passengers.
Not to leave it there, the lady then starts a second rant saying "You corrupted Disney … You think I talk to my kids about same-sex marriage."
"No, we don't talk about that. But if we all want to talk about it, let's talk about it."
Fortunately, before the lady is able to continue on her homophobic tirade, a flight attendant quickly grabs her by the arm and ushers her off the plane.
The woman at the center of the outburst is reported to be a real estate agent based in northern Texas.