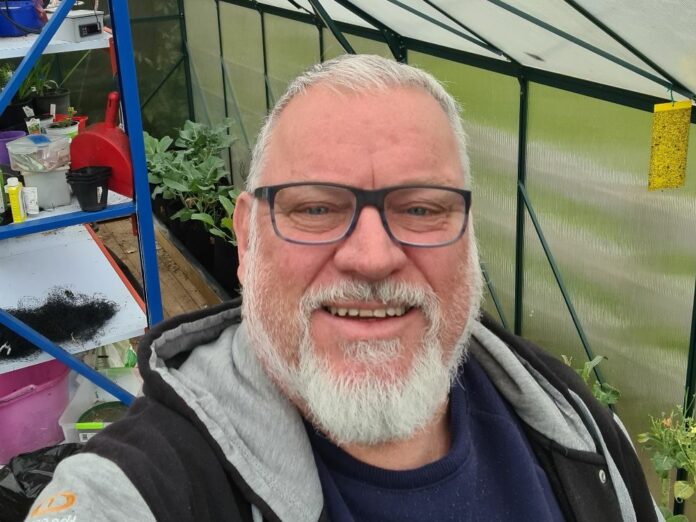 URGE Events co-founder Paul Heard is locked down in a small coastal town in the Coromandel. For the next week or so he will be kept busy with his greenhouse, taxes and organising a virtual underwear party!
Tell us about your Level 4 Lockdown!
I am in the little coastal town of Kaiaua (population 650). Living with my sister, brother-in-law and, Zoe, the wonder dog. I'm keeping myself busy with chores and maintenance on both the main household and my Air BnB in Kaiaua.
What are you doing to keep your mental health in check?
I spend my time otherwise gardening and preparing seeds for the next plantings, helping with a few chores for elderly locals (while keeping well distanced, of course), walking, and not watching or reading the news and comments too much. Otherwise, I'd want to slap people!
What are your top tips for express readers who are struggling with self-isolation?
I miss my gay whanau and was looking forward to the URGE Underwear Party this weekend and Winter Pride Next week. But sadly both have been cancelled/postponed.
I recommend reaching out daily to a few friends and see how they are coping. Planning the future is important! So plan some things together for the future when Lockdown is over!
What is the most positive aspect of self-isolation you've experienced so far?
Making future plans and cleaning up the section around the Air BnB. I plan to build new garaging when we can.
What plans do you have between now and the end of Lockdown?
I just realised I have tax to do too so there's probably a fair few days filled in! Plus trying to sort out a 'virtual' Underwear party with our DJ Everett Wayne.
What are you missing most about 'normal life'?
Not sure what 'normal life' is anymore lol!
What will be the first thing that you can't wait to do when regular life resumes?
Catch up with friends with a few wines, lots of laughs, and a few Urge parties!
Is there a closing message you would like to share with our gorgeous LGBTI+ community?
I'm going to pass this one to a quote I thought was perfect in times like this, as we really are still the lucky country here, despite what some say. Our attitude is what we choose.
"We who lived in concentration camps can remember the men who walked through the huts comforting others, giving away their last piece of bread. They may have been few in number, but they offered proof that everything can be taken from a man but one thing: the last of the human freedoms — to choose one's attitude in any given set of circumstances, to choose one's own way." Viktor E. Frankl.