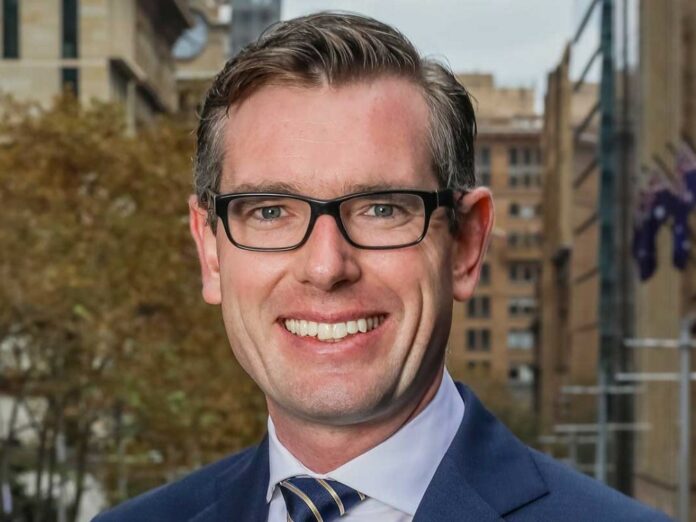 Dominic Perrottet, a member of Opus Dei, opposes same-sex marriage, saying children should, "grow up with their own mum and dad."
LGBT rights activists have expressed concerns over New South Wales' new Premier Dominic Perrottet.
Home to Sydney's Gay and Lesbian Mardi Gras, New South Wales has a new Premier who has gone on record as opposing same-sex marriage.
Perrottet was elected (by his colleagues) the 46th Premier of New South Wales on Tuesday after a landslide victory in the party room ballot for NSW Liberal leadership.
His elevation to the state's top job followed the dramatic resignation of Gladys Berejiklian on Friday as she is investigated for corruption in office.
Dominic Perrottet is a self-described "proud conservative" who is reportedly a member of Opus Dei, a theologically conservative movement that seeks to integrate work and religion.
In 2017, the NSW Premier said he opposed same-sex marriage on the basis that "marriage is about every child's fundamental right to grow up with their own mum and dad."
"I agree with John Howard on this, yes there should be a plebiscite, and, no, I don't think the definition of marriage should change," Mr. Perrottet said.
He has yet to reverse that position, even after same-sex marriage passed the Federal Parliament in late 2017, following a non-binding public plebiscite on the issue.
The NSW Gay and Lesbian Rights Lobby have expressed concern about the rise of Premier Perrottet but want to establish a constructive dialogue.
Co-convener Jack Whitney told Q News that "many in the LGBTIQ community have strong, and genuine, concerns about Perrottet's ability to govern for all of NSW,"
"However, the Lobby will continue to work closely with all parties. [We will] keep an eye on how the new government proceeds in its first days.
Sydney's number one FM radio breakfast show The Kyle and Jackie O Show has banned the new Premier from their show in protest of his views on gay rights.
"He's not allowed, I don't want that rubbish." Kylie Sandilands told listeners yesterday morning when learning of Mr. Perottet's views on same-sex marriage.