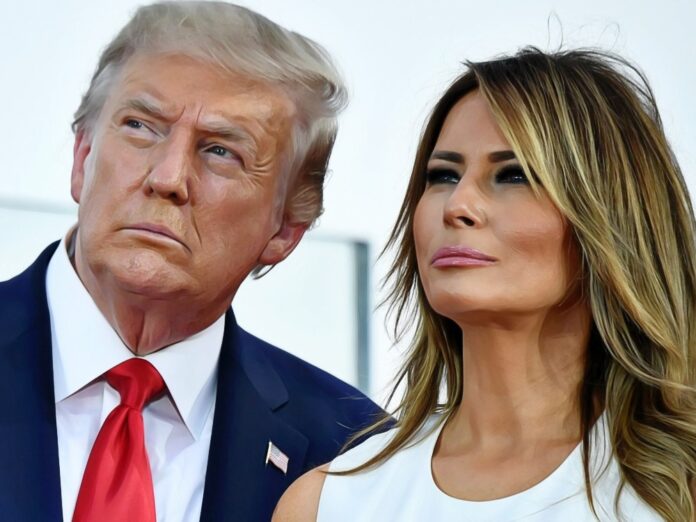 A new tell-all memoir has revealed that an openly gay White House staffer working in Melania Trump's office was reportedly fired due to his "lively" Grindr account.
The claims which are made by former White House communications director, press secretary and chief of staff for first lady Melania Trump, Stephanie Grisham in her newly published book titled I'll Take Your Questions Now: What I Saw in the Trump White House.
According to the Insider Grisham claims that in early 2018 Lindsay Reynolds, Melania's chief of staff told her that one of her closest personal friends in the White House was fired because of an "issue with his security clearance."
Grisham who says she recalled this being odd as the individual worked for the Trumps for "more than three years," wrote that the gay man was "walked out of the White House by a woman from human resources" and was followed by an "armed Secret Service agent." She added that no one had seemingly "given a second thought" about the staffer.
Grisham adds that she later found out that the man was fired because it was discovered that he used the dating app, Grindr.
"Whoever determined security clearances had come across his Grindr account and decided that some of the stuff on it would be 'personally embarrassing' to Mrs Trump," Grisham wrote, before adding that she "couldn't get over that level of bias" and blamed Melania for the firing, saying the first lady "could have done something" but didn't.
"If the person had truly been removed solely because he was gay and have a lively Grindr account, that was wrong. This was a White House filled with adulterers. I had a DUI, and they let me stay."
As reported by ABC News, several White House staff members were in fact let go or reassigned because of issues relating to their security clearances in March 2018. This included at least one person employed in the office of the first lady who was relieved of duty, sources told ABC News.
According to CNN Grisham resigned from her role, effective immediately, following the violent Capitol riots in January. She started working for Trump in 2015 as a press wrangler before entering the White House as a deputy press secretary.