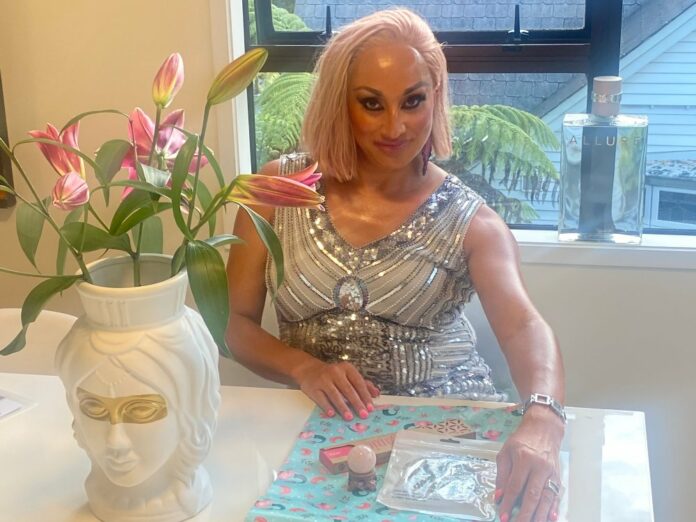 We asked around and the community member with the best reputation for thoughtful gift-giving is Wellington's Jaye Glam! So express sent Steven Oates to interrupt a present-wrapping session and steal all Jaye's top tips for gifting this festive season.
How do I go about choosing a present for the person who has everything?
I often stay at my friend's houses and if I see that they are missing something I will purchase it for them. I have been known to buy decadent ceramic platters with amazing hand-painted flowers on them, and when I gift it to them I will arrive with a full spread on it and, the surprise, is telling them that the platter is the gift and the kai is just the wrapping. Remember, the friend that has everything still loves a gift! If they have a pet, then always get a gift for the pet!
It's been a tough year for many people financially, do you have any tips for people shopping on a tight budget?
I love a good thrift shopping day. My best Judy and I will often spend afternoons scouting through op-shops finding "antique" pieces only. Great tips are to purchase things that would suit the person's style and surroundings as if they have always had it. Finding crystal vases or fruit bowls and filling them with an abundance of fruit or freshly picked flowers from your garden are affordable ideas. As are little wee vintage bowls to place keys or your gloss in when you get home! When thrifting, steer clear of purchasing anything that is what I like to call 'new/cheap' – stuff that originated from the likes of Kmart because it doesn't have the same charm as an antique. Writing a long handwritten letter about your friendship from the day you met and everything you have done together until now and adding little things like movie tickets or pics you've taken and getting them printed out is also lovely and affordable.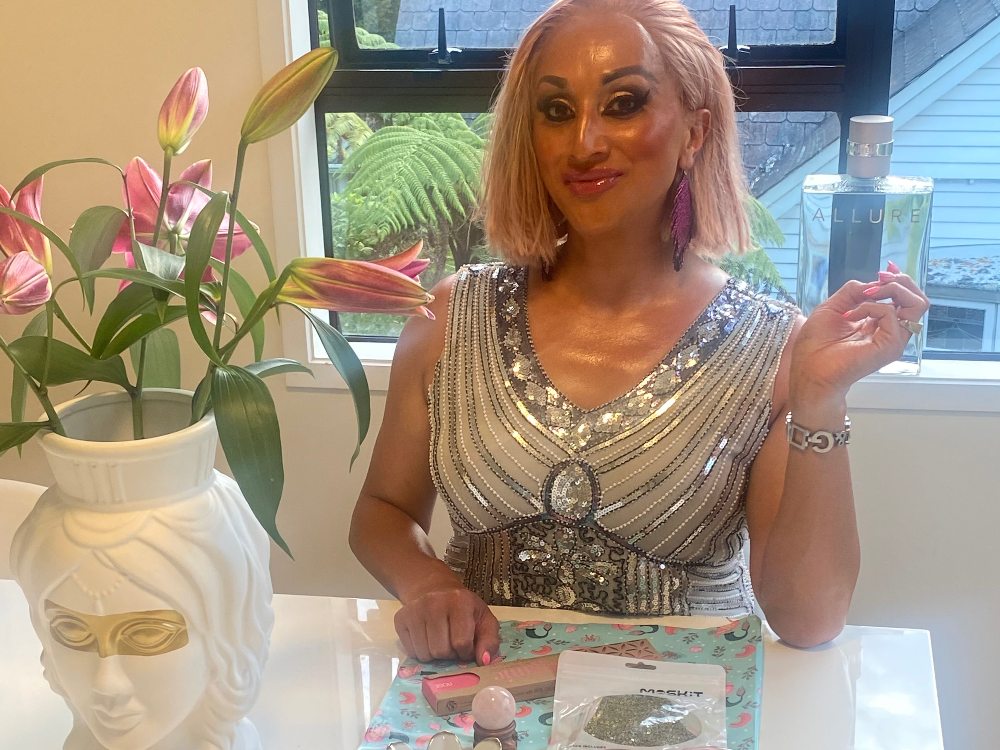 Do you really believe it's the thought that counts?
The thought does count! This is why you shouldn't buy junk as it will end up in the tip as quickly as you purchased it. When purchasing anything, also think of the planet and make sure it won't end up in the landfill. I don't support fast fashion and if I'm purchasing anything I make a conscious decision on its quality and lifespan. With that in mind, I try and buy friends things they need, like a new welcome mat or some cute cushions to brighten up that bland living room you've sat in feeling underwhelmed!
How important is it to be gender-specific with gifts?
Ugh! I hate this as a thing! Being trans and growing up pretty much non-binary, my family would often nail it by giving me a beach towel or bubble bath which was not gendered. I still don't purchase gifts with the thought of the recipient's genitals! Just think about who they are and what they would like.
Do you have any other advice about Christmas shopping?
First of all, you have the choice to not do it! Don't be stressed about doing it. I'm going to sound really old-fashioned now but be a bit prepared and write a list into your phone before you go looking for gifts. Have a reasonable price in mind and always make sure you wrap them up, so they are super special. Sometimes a really thoughtful card can be better than a gift. And never fall into the trap of buying random things you see on displays at the front of the stores as this is often junk! Ain't nobody ever wanted a portable shower speaker or a USB fan for their desk.