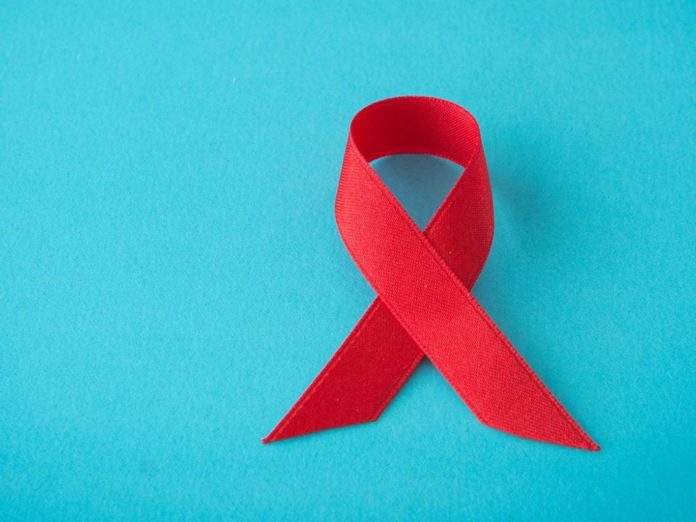 Former NZAF Chair Michael Stevens asks why the organisation that used to be at the centre of our community has now sidelined itself to an online presence that has failed to effectively market PrEP.
As World AIDS Day approached, I couldn't help but wonder… Why haven't I noticed much from the NZ AIDS Foundation lately?
To be upfront here, I am a former Chair of that organisation and have immense fondness and respect for it.
There was a time when it seemed like the NZAF was everywhere that we were. The safe-sex campaigns, the cleverly branded condom giveaways, and so much more.
They launched the HERO parties of the 90s, they took over the Big Gay Out when HERO collapsed. Their campaigns helped spread the understanding of the word "Takatāpui". They were central to Homosexual Law Reform going through 35 years ago. They played a huge role in the Civil Unions fight.
They were the de-facto peak organisation of Rainbow Aotearoa-New Zealand, even though their work was mainly with Gay, Bi, and Men-Who-Have-Sex-With-Men. They were the visible face of our communities, and they were public leaders.
Yet now, they seem much more muted and inactive in our wider community. Perhaps this was inevitable, as HIV/AIDS moved from being this apocalyptic event that suddenly appeared and killed so many, to what is today, a viral infection that is pretty easy to manage if you do what your doctors tell you.
They did a huge amount of work behind the scenes in 1985, to get Homosexual Law Reform through. Chiefly because that it was clear from a public health point of view, that it would be nearly impossible to effectively reach a stigmatised minority population whose key sexual practices were both driving the infection and illegal. Homosexual Law Reform was in large part driven by public health concerns, although that is not so well-known by many these days.
They were behind the initial HERO parties. The name was chosen to celebrate the resilience that our community was showing at this incredibly dark time. This was a deliberate effort to enhance and strengthen community bonds when we were struggling under such a cloud of fear and pessimism.
When the trust running HERO shut down, NZAF kept the Big Gay Out running, partly because it was such a valuable place to carry out research on what our community was doing, and again, partly to help give us something positive and uniting.
Notice the theme of "community building"? That is a big part of what NZAF used to do, and do really well. This is what made it the central Queer organisation in the country for so many years.
Yet this year, when there were tensions over the two different Pride marches in Auckland, with both wanting an NZAF presence. Their response was akin to, "Why do we matter in this? Why is it important for us to be there? Staff can go if they want." Once upon a time, the NZAF would have seen the need to be officially visible and supportive at both.
Things change over time, it's inevitable, I know.
There was talk last year that NZAF might change its name and develop into a full LGBTTIQ+/Rainbow community health service, as the Victorian AIDS Council did when it rebranded and became Thorne Harbour Health. Thorne Harbour Health offer services covering sexual health, domestic violence support, HIV prevention and support, and addiction services for everyone who identifies as part of our community. That would have needed a change in funding models and other supports, but it was, and maybe still is a possibility.
Rather than running seasonal, witty, confronting campaigns the strategy now seems to be to refresh and recycle the "Ending HIV" brand across various online and social platforms. This is probably cheaper, but it does seem vanilla compared to some of the work done in the past.
PrEP is a vital new tool in keeping our community free from infection. When the government first began funding PrEP in Aotearoa, HIV researcher Peter Saxton estimated around 6000 people would be eligible for it, yet pre-lockdown Associate Minister of Health Dr Ayesha Verrall announced that only around 2500 kiwis were accessing it. And that number is expected to have fallen further over Lockdown.
You have to question how effective their online marketing is. Would we see higher take-up of this valuable resource with a more multi-faceted marketing approach that included other forms of outreach as well as the heavy reliance on online marketing? Do they still even have the ability and on-the-ground knowledge to engage with our communities outside the online world?
NZAF still matters, we haven't won the war on HIV/AIDS yet. It's still an organisation that I and many have genuine respect for. Perhaps it's just a sign of the times, but it does seem a missed opportunity that what was once such a central pillar of our community has sidelined itself.
Article | Michael Stevens.
Michael is a long-time community activist and social commentator.