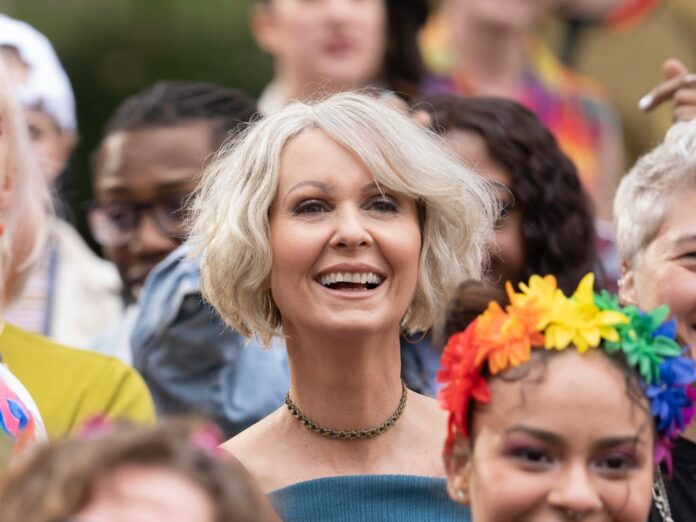 Art imitates life as Cynthia Nixon tells us about returning to the Sex & The City franchise to make 'big, bold changes', while new star Sara Ramirez talks about non-binary representation and offers advice on coming out later in life.
It's hard to compute that Sex and the City (SATC) debuted in June 1998! In that time, we got six excellent seasons, two sub-par movies, a forgettable prequel (The Carrie Diaries) that everyone has forgotten, and now the sequel, And Just Like That…, which positions our four favourite thirty-somethings as fifty-somethings, still in the same city, but now three with Kim Cattrall's Samantha failing to return, but constantly being referenced!
At SATC's peak Cynthia Nixon's Miranda Hobbes was the best character on the show, filled with frank and at times spikey wit, she always felt like one of us. Thus, it was no huge surprise to fans when in 2004 (the same year she won an Emmy), Nixon, who had previously exclusively dated men, got into a relationship with Christine Marinoni. She later came out as bisexual and married Marinoni in 2012, leaving Miranda on the shelf following 2010's Sex and the City 2 feature film.
When plans for a Sex and the City 3 film collapsed, both fans and Nixon herself, thought we would never see Miranda again, but when SATC's original home, HBO, came knocking, everything changed, just like that.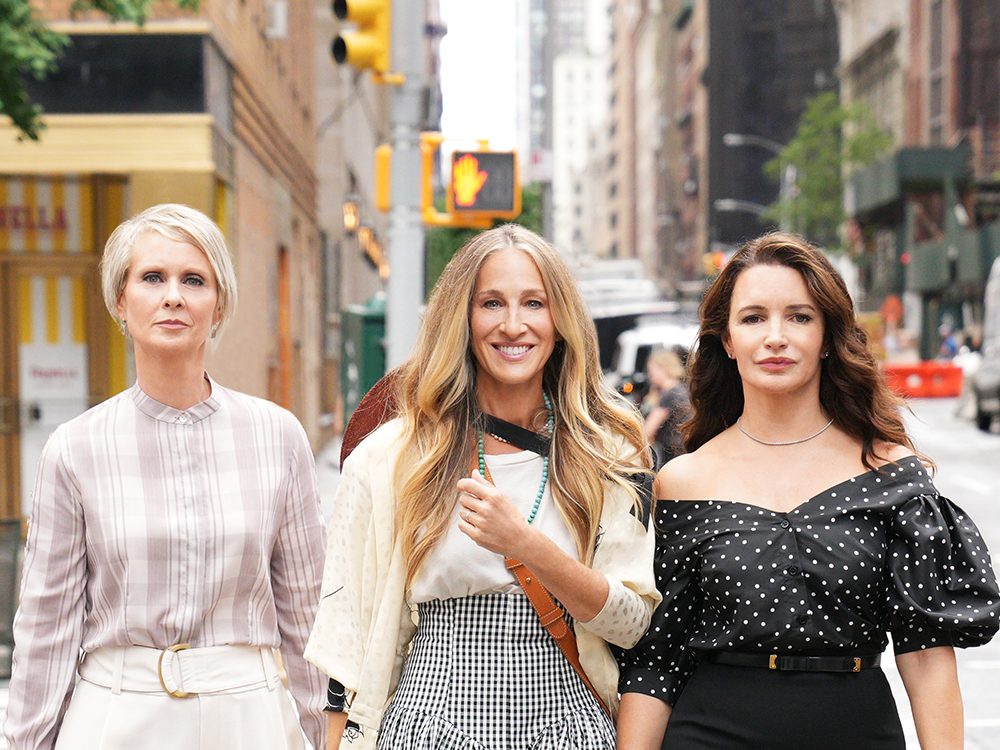 "It was a very hard decision," says Nixon. "I really didn't think I was going to do it. Being Miranda has opened up so many amazing roles for me over the years, but the further I get away from Miranda, the better they get, because people stop thinking of me as just that one character. So, I was reluctant to go back."
In recent years, Nixon has enjoyed critically-acclaimed roles, but the promise of progressive change from her former SATC peers lured Nixon in.
"The more I talked to (Executive Producer) Michael Patrick King, Sarah Jessica Parker and Kristin Davis, about the things that I couldn't go back without, [including] a real sea change in terms of the lack of diversity in the original series. I was floored by how hard everybody listened, and how collaboratively we worked together to, not just redecorate the house, but to build a whole new house – that had us in it but had all these new characters too," explains Nixon.
Those new characters included Sara Ramirez' Che Diaz, a Mexican-Irish-American non-binary bisexual who speaks their unapologetic truth and inspires others to question their own internalised oppressions.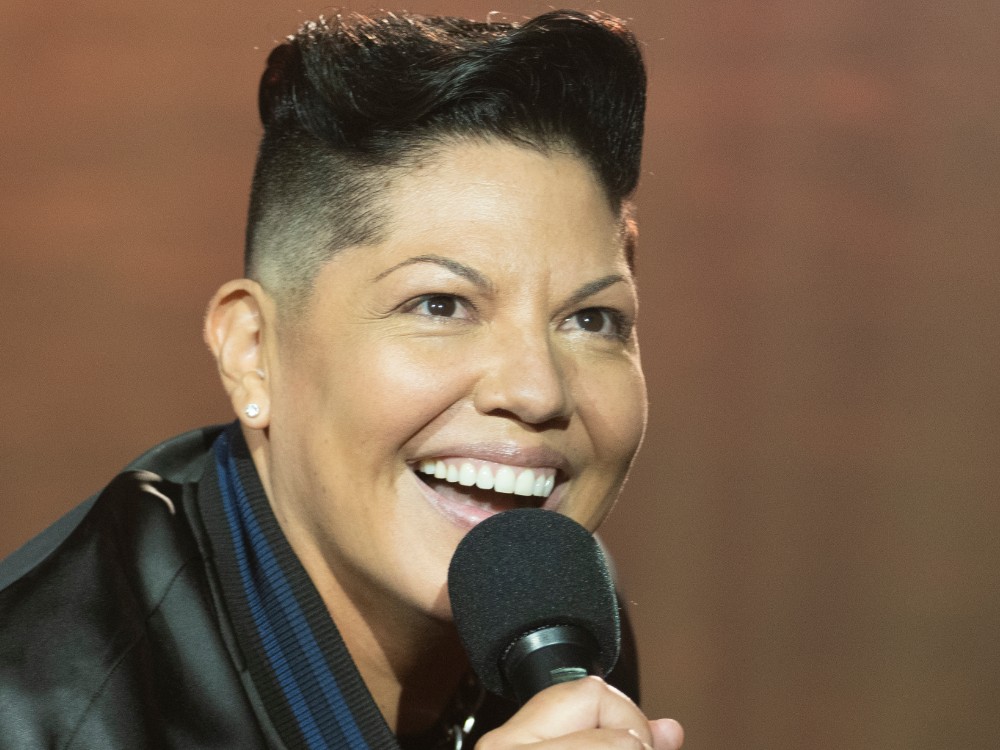 "I trusted that we had what we needed to tell this story and to represent one non-binary character," Ramirez tells us, specifying, "obviously, the non-binary community is not a monolith. And this character is not here to make everyone feel represented and is not here for everyone's approval. This character is just here to be who they are… this is one representation and it's important to remember that!"
For Nixon preparing for the new series meant re-watching SATC, which she says made her 'very proud', but admits that like many shows from the 90's it contained, "some tone-deaf stuff when it comes to race and gender."
Ramirez shares a similar memory: "When I watched the old show, I was definitely aware of some of the areas where maybe the mark was missed, as a person who's bisexual, I recall not feeling seen as much, or embraced at that time."
Like Nixon, Ramirez felt there was a sincere effort on the part of script-writers and producers to right that past wrong on And Just Like That…
"Sarah Jessica Parker, in particular, was very intentional about not tokenising any of our fellow community members [and] creating fully formed multi-dimensional human characters that are not just here to represent one identity, or to be a token for their community," they explain, adding, "there is a lot of care and thought in this new iteration."
In addition to introducing the new, And Just Like That… needed to develop their long-standing core cast and explore who Miranda is in her mid-fifties.
"It's a combination of the Trump years, and the Black Lives Matter movement and the George Floyd protests that really made her look at her life," says Nixon, explaining her character's evolution. "Particularly her career as a corporate lawyer and saying, 'What am I doing? I've spent 30 years doing this. I don't want to be carried off to the grave and have: Here lies Miranda. She was a corporate lawyer."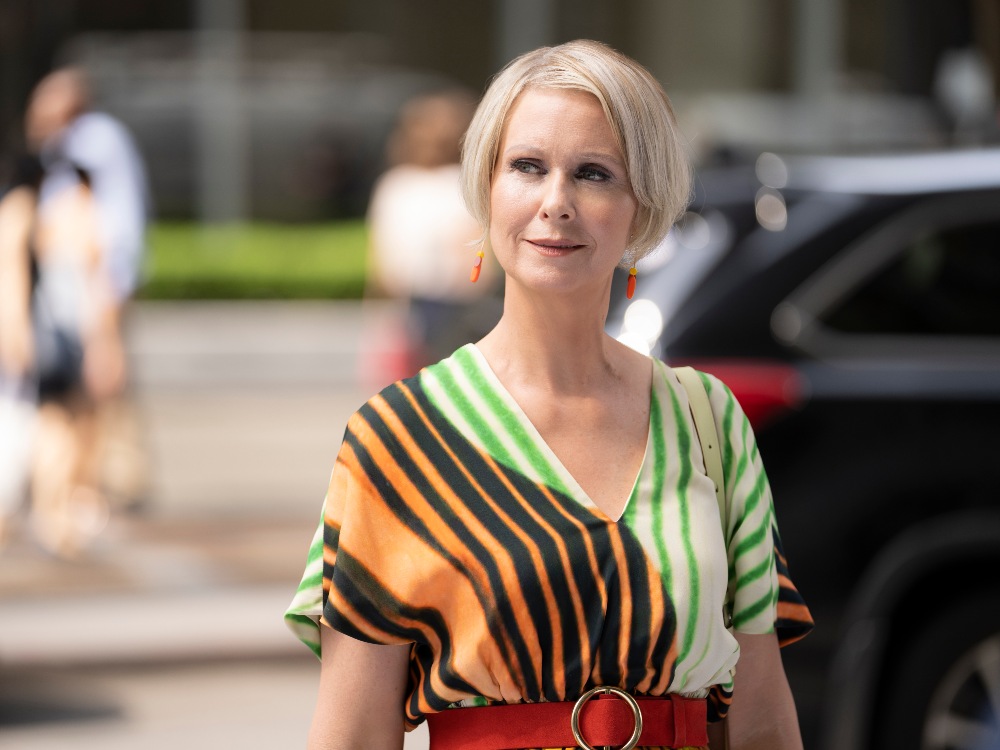 Nixon sees the change as an authentic progression of Miranda. "That is the thing about this age. You're old enough to know that you don't have all the time in the world left, but you're young enough to actually do big bold things and make big bold changes. And that's really what she's looking for: to change!"
And change she does, with Che acting as a huge catalyst for her self-exploration.
"These two characters run into each other and immediately there is conflict… but also, we see a connection. And we see a connection that leaves room for possibility," Ramirez tells us.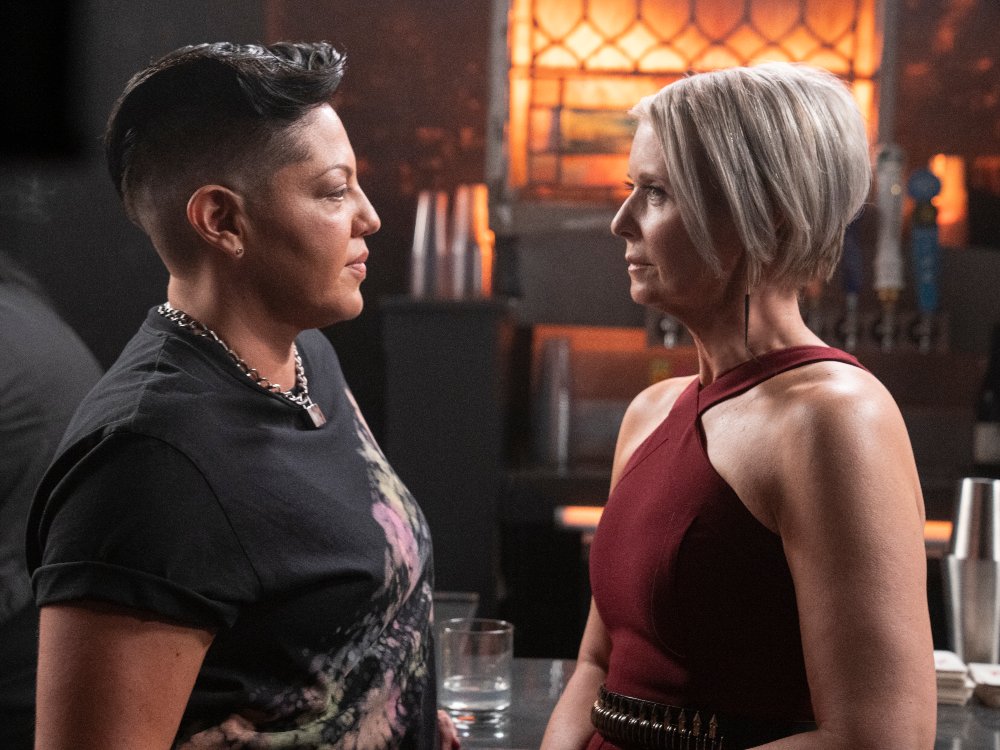 Coming out can often be complicated and this was no different on the show. Miranda buries her feelings for Che by drinking too much alcohol, before embarking on an affair with Che which begins with a stoned finger-fucking session in Carrie's kitchen, while the bereaved protagonist sleeps in the next room. Oh, and the doors are open!
Fan reaction (even from queer fans) was mixed, with many who had followed Miranda and husband Steve's relationship for two decades, sad to see it end, especially with an affair.
Ramirez, however, feels the storyline can inspire viewers who want to make a change in their own lives, that it is never too late. Their advice is simple, "Try to drown out the noise outside yourself and really go inward. Because deep down you know who you want to be."
They admit that questioning your sexuality or gender identity can be a frightening prospect.
"It can be really scary to question ourselves, especially if we have gotten into a rut of living a life that we thought was going to make us happy. And now we are discovering that we want something different. We want something more. We want to show up as someone that is more authentic than who we've been," Ramirez surmises, quick to provide hope to those facing these big decisions.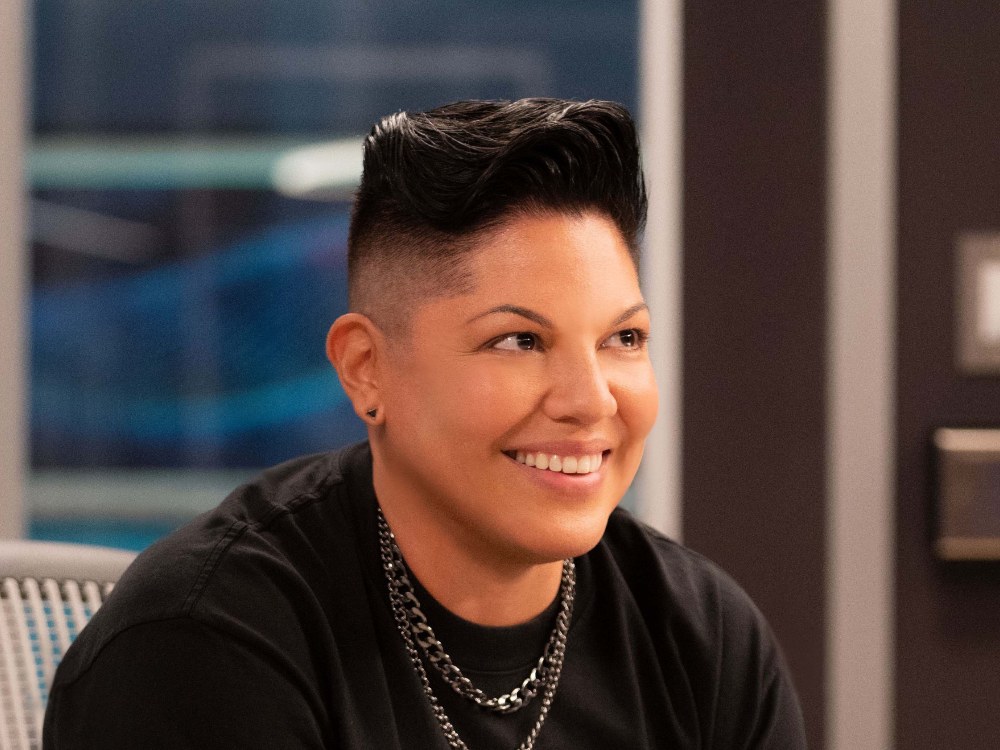 "Change can be your greatest ally. It's really about looking at who your support system is, and looking at the narratives that you're telling yourself that are keeping you in a rut. And really taking responsibility for those choices and how you think about yourself… Change can feel scary, but it's necessary in order to grow. And I would say don't be afraid of the narratives we hear out in the world. Especially for people who are over 40 and 50. It's never too late to rediscover who you are."
Ramirez concludes that if viewers absorb just one message from Miranda and Che's story, they hope it is one of finding inner strength.
"It takes a lot of vigilance to actually create liberation for yourself in the world. The world can feel very oppressive. But everyone is worth their own commitment to their growth and evolution."
The complete first season of And Just Like That… and all six seasons of Sex and the City are screening right now on NEON.