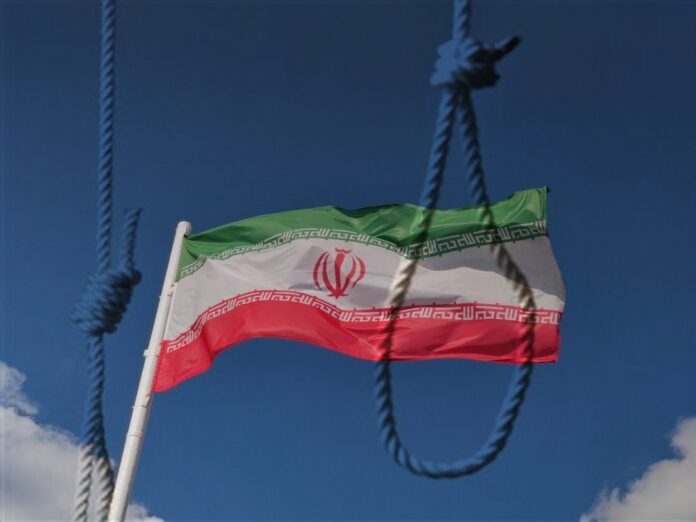 The nation of Iran has reportedly executed two men following six years of imprisonment after they were convicted under Iran's anti-gay laws.
According to the Human Rights Activist News Agency (HRANA), Mehrdad Karimpour and Farid Mohammadi are said to have been executed in the Maragheh prison in northwestern Iran following their arrests over six years ago.
Inpresionded and now executed for charges of "sodomy by force," the two men's execution has again highlighted the horrific discrimination and treatment of the Iranian rainbow community.
Currently, in Iran, Sex between people of the same gender is illegal and can be punishable by 100 lashes, death and/or imprisonment.
Karmel Melamed, who is a journalist covering Iranian stories, wrote on Twitter that the "Ayatollah regime" in the country "just executed two gay men" by "hanging" for the "crime of sodomy," and called US secretary of state Antony Blinken, LGBTQ+ organisation GLAAD and "other LGBT groups" in the US for not being "outraged" by "this horrific crime."
The Ayatollah regime in Iran just executed two gay men for the crime of sodomy in Iran. This is Mehrdad Karimpour and Farid Mohammadi who were executed by hanging. Where's the outrage from @StateDept @SecBlinken @glaad & other LGBT groups in U.S. to this horrific crime?! #No2IR pic.twitter.com/vDXypBvO4g

— Karmel Melamed (@KarmelMelamed) January 30, 2022
Speaking with the Jerusalem Post, LGBTQ+ rights campaigner Peter Tatchell said that the execution of the two men "follows a long-standing regime" of "state-sanctioned murder of gay men," often convicted under "disputed charges after unfair trials".
Iran Human Rights has stated that state-run media have not announced the execution of both men.