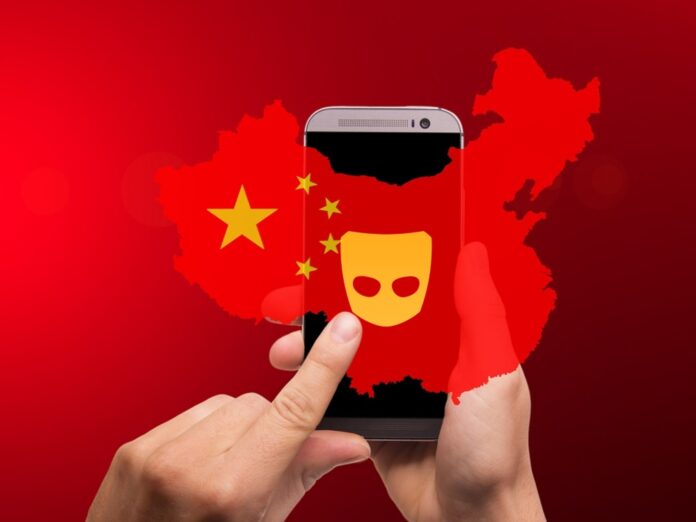 The popular dating app Grindr has been removed from multiple app stores in China following reports of a Government crackdown on online content.
According to AFP, the app has been removed from Apple's app store in China, and searches for Grindr on Android and similar platforms operated by Chinese firms are also producing no results.
While local Grindr competitors, including Blued, are still available on app stores in China, Bloomberg reported that mobile research firm Qimai found that Grindr had disappeared from the Apple app store on the 27th of January but was unsure when the app was removed from Android app stores.
The disappearance of the app follows the announcement by Chinese officials of a crackdown on what the government deemed as illegal online content, including pornography, rumours and other "ill-natured" activities.
In a statement from the Cyberspace Administration of China, the crackdown aimed to "create a civilised, healthy, festive and auspicious online atmosphere for public opinion during the Lunar New Year."
While Homosexuality was decriminalised in China in 1997, LGBTQ+ people in the communist nation still lack many fundamental rights, including equal marriage rights and protections from anti-LGBTQ+ discrimination. Homosexuality was also still considered to be a mental disorder until 2001.
It has also been reported that many LGBTQ+ people within China have been targeted by other forms of Government discrimination, censorship, and privacy breaches.
According to Reuters, in July 2021, owners of several LGBTQ+ accounts were allegedly removed from the Chinese social media and messaging app WeChat, with one account manager saying they were "censored without any warning", adding "all of us have been whipped out."
Additionally, there have also been reports that Shanghai University was compiling a list of LGBTQ+ students. According to a disturbing leaked document, the university had asked schools and colleges within its network to report details of all "non-heterosexual" students.
The university is also accused of asking schools to collect information on LGBTQ+ students' political views, social contacts and life plans. It also urged schools to gather information on students' "psychological condition" and report if they had any "mental disorders."