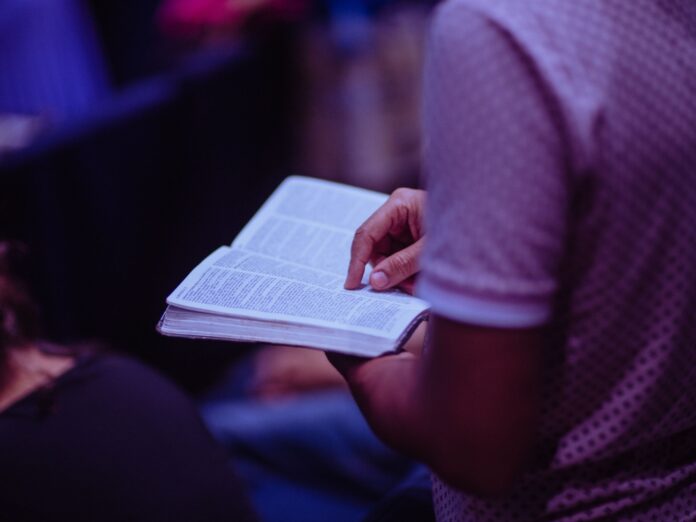 Results from a new survey in the United Kingdom have shown that the majority of LGBTQ+ Christians don't feel safe being themselves at church.
Fearing "hostility and discrimination," of the 750 LGBTQ+ Christians surveyed, just 31% felt they could "be themselves" at church.
The report, organised by the Ozanne Foundation, in collaboration with eight LGBTQ+ Christian organisations, was conducted last year and overseen by Dr Sarah Carr, a mental health and social care research specialist.
According to the report, most respondents felt that while their physical safety was prioritised by church leaders, far less attention was given to their "spiritual", "sexual", "psychological," and "emotional" safety.
"The findings show that fear and anticipation, as well as experiences of hostility and discrimination, can make churches feel unsafe, exclusionary environments where many LGBT+ people state they 'feel scared to be themselves,'" Dr Carr explained.
"While there was a recognition that churches focused on physical aspects of safeguarding, attention to emotional and psychological safeguarding was found wanting – which the findings imply are just the type of safeguarding LGBT+ Christians need!"
When queried on what being safe at church looked like, three-quarters of LGBTQ+ Christians described it as not being "worried what might be said in the sermon" and being able to be "open with the clergy about my sexuality and/or gender identity."
Respondents also stated that church leaders "openly affirming same-sex relationships", having an "inclusive statement on our church website," and having "a positive recognition of LGBT+ people in sermons" would make them feel safer.
Director of the Ozanne Foundation Jayne Ozanne says that the research shows how vulnerable LGBTQ+ Christians feel in churches.
"The fact that so many are apprehensive about attending church and are worried about what might be said in the sermon should come as a serious wake-up call to church leaders."
"It's time we took the wellbeing of LGBT+ people in our care seriously and look at ways in which we can help them feel safe."