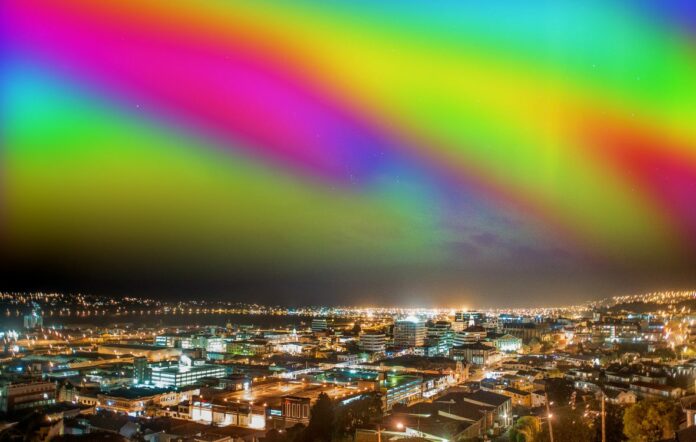 Dunedin's Pride Festival takes over the Southern city for the rest of March with Rainbow art and events. Dunedin Pride Secretary Trak Gray spills the tea on this must-see festival.
Dunedin Pride looks bigger, better and brighter than ever before this year – what events are you most excited about?
Big and bright definitely sums up the Rainbow Aurora, which is our artwork up on George Street. This is a lighting installation that's on every night during March. It's been presented by the Platform Project, who do amazing things to support artists and community groups, just like us, in Ōtepoti Dunedin.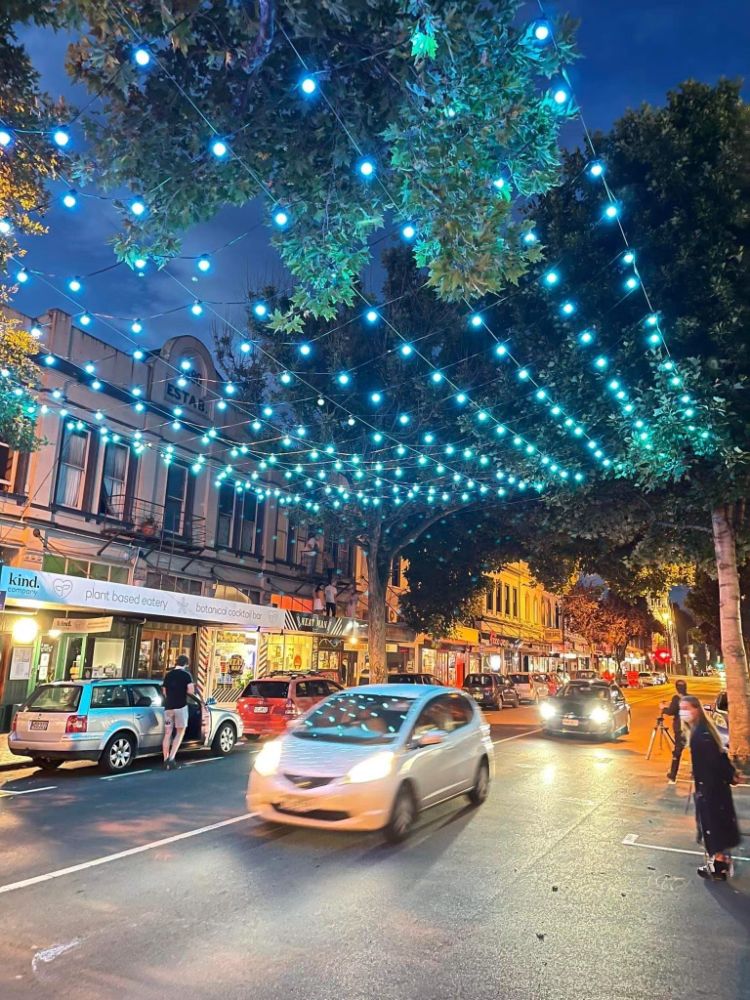 In terms of the actual events, there are a lot to choose from. We have Dungeons & Drag Queens gaming night on Monday 14th and then the Pride Mixer at the library on the 16th, where we are launching our queer book group. There are movie nights and shows. A queer quiz night at Woof! Bar closes the festivities on the 29th.
Personally, I am most excited about Friday the 25th – there are Fringe Festival shows on, there's a free flag making workshop at Otago Museum in the afternoon, and then from 5-7pm we have our FriGAY Rainbow Community Meet Up. The location for this changes each month and for March we're feeling very honoured to be invited into Lan Yuan Chinese Gardens to hold this event. The gardens are breathtaking. I can't wait!
What is Dunedin's queer scene like?
Dunedin really is an artist's city. We have a lot of creatives in our community and that means there are always shows, gigs and openings that keep us together. Dunedin Pride Month itself was kicked off by an artwork!
You've already had Dunedin Pride month's opening event – how did it go?
Our opening event was the Pride Walk 2022, which we ran in partnership with the fabulous Wild Woman Walkers. We hiked the Pineapple Track and then joined more of our community afterwards for a picnic in Woodhaugh Gardens.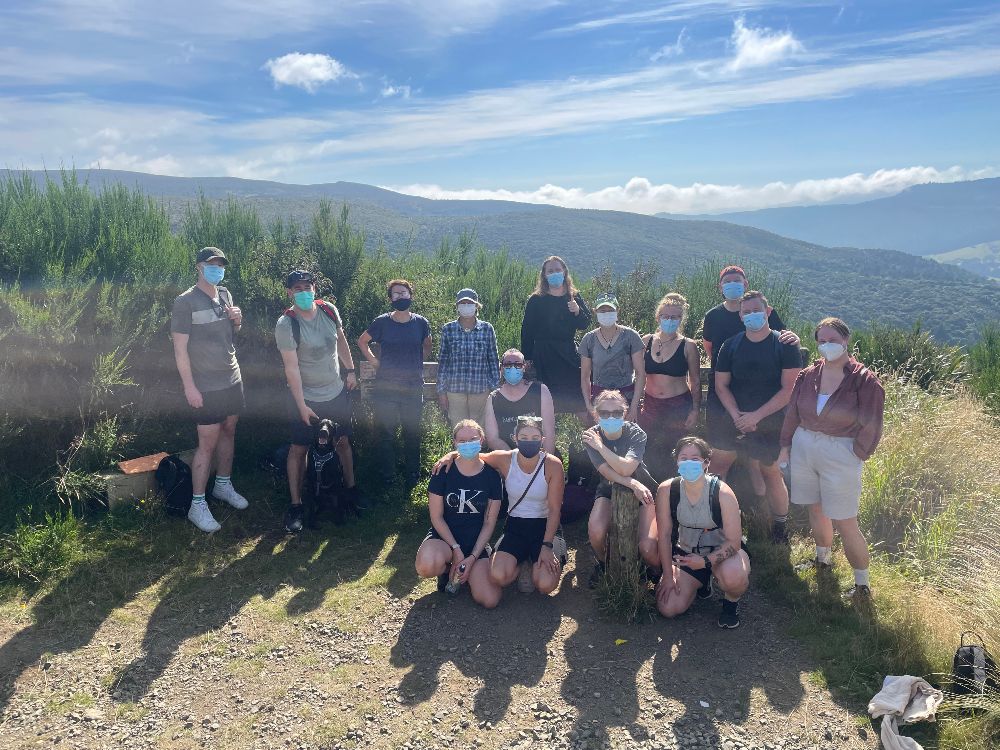 There was a great mix of people and the picnic afterwards meant more people (and dogs) could join the celebration. The Wild Woman Walkers are a lesbian walking group that have been meeting in and around Dunedin for nearly 10 years now. They have joined us to start off pride festivals in the past, so it seems like a rite of Dunedin Pride Month that we open with their support. It really was a fantastic day.
During your time in Dunedin, how have you seen Dunedin Pride evolve?
The last few years have been really tough. Just as a new initiative has been getting off the ground, big factors like lockdowns have taken a critical toll. It takes a lot out of people to see their volunteer work impacted like that and I'm really grateful that people involved behind the scenes in Dunedin Pride have remained resilient.
When it came to looking at pride for this year, we really didn't want to set something up, just for it to be cancelled. We knew it would just take too much out of our spirits. When we got the backing for the Rainbow Aurora, that was the real game-changer. This big installation of lights hung across our main street was something that had backing from the Platform Project, and it could go ahead regardless of our public health settings. We felt that with the Rainbow Aurora up, even if a whole calendar of events did have to be cancelled, we could at least still offer our community something to unite around. This was the confidence boost we needed to get our energy up and rip into bringing the whole month together.
What are your ultimate goals for Dunedin Pride in the future?
Advocacy. I would love for Dunedin Pride to be a strong and reputable voice for the queer people of Ōtepoti. Plus advocacy work is juicy and I'm keen to see Dunedin Pride lead big, tangible changes for the community. Right at the moment, we've all been very disconnected, so the immediate focus is coming together. Having a strong, well-connected community is our groundwork for building towards future advocacy initiatives.
Why should express readers based in the rest of the country be considering heading down to Dunedin to celebrate Pride with you?
Dunedin Pride Month is a real snapshot of our city. We have museums, bars, cafes, libraries, the university, theatres and a whole swathe of community groups involved in running the events, so you can look at Dunedin Pride Month as a queer map to explore Ōtepoti Dunedin.
We are a bunch of weirdos down here and our spaces are very warm and inclusive. I'd describe our vibe as wholesome and authentic. If you are outdoorsy or a bookworm, a gamer, a parent, a student, whatever – there's a bit of Dunedin Pride Month I think you'll enjoy.
Photos | Justin Spiers.