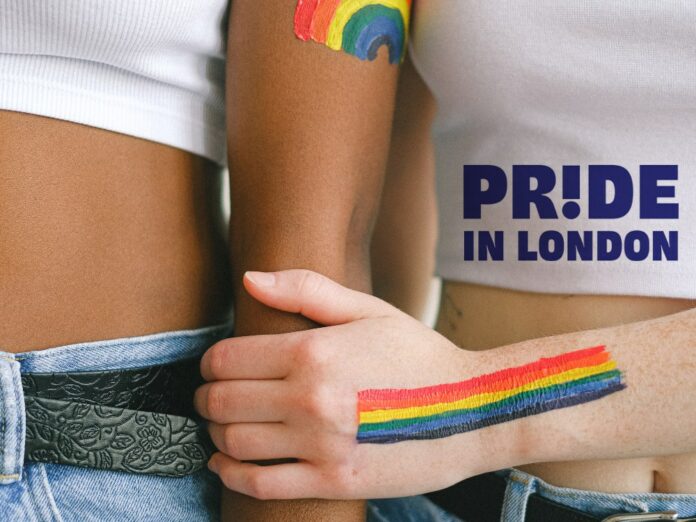 London's Pride organisation has made a public apology after anti-lesbian comments came to light back in March 2021.
The comments which were revealed by Pride in London regular performer Sinitta have been described as abhorrent and reportedly wrecked the singer's experience of the festival.
Sinitta claims that during a meeting, she heard a member of the organisation say anti-lesbian remarks, including: "We don't want the hairy lesbians muscling in on it, do we?"
In response to the remarks, the 1980s queer icon said she was shocked by what she had heard and confronted the individual saying, 'Wait a minute, this is a meeting about Pride … how can that be anyone's opinion or stance?'"
Pride in London, who have remained silent about the controversy for almost a year, have now decided to address the lesbophobic remarks in an open letter to UK Based LGBTQ+ website Diva.
"Pride in London wishes to apologise unreservedly for the inferred hurt and offence caused by the individual responsible for the remark, who was affiliated with the organisation at the time the comment was made in 2016 within a private setting," the open letter said.
"Although this individual was affiliated with Pride in London in 2016, we must make clear that the views expressed were not and are not those of the organisation."
"The individual concerned subsequently resigned from their position at Pride in London and apologised unreservedly to the person with whom they were in conversation."
"Nevertheless, the legacy of this comment deeply hurt members of the lesbian community, including at Pride in London. We go on the record today to make explicit that Pride in London finds the remark abhorrent and not representative of our culture or values."
The Pride in London organisation says they have a new leadership team with a "zero-tolerance policy for inappropriate behaviour," and have introduced a new code of conduct and "a suite of people policies, and processes supported by a new, qualified people team."
They add that "There is still much to do before we can say we have achieved our stated aims. Pride must offer a safe, welcoming, respectful environment: no ifs, no buts."
"Staying true to our values, without exception, is the best way to enhance our offering to our community and set an example others will want to follow."
Pride in London 2022 will kick off on the 2nd of July 2022 and is described as the "UK's biggest, most diverse pride," according to their website.