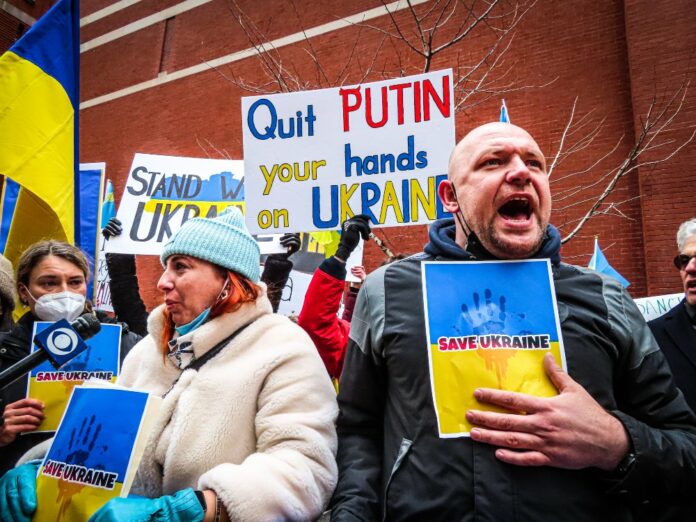 A U.S. official has warned of the possible targeting of anti-corruption activists, prominent political opponents, and "vulnerable populations" such as the rainbow community by Russia in Ukraine.
Speaking with Foreign Policy, the anonymous U.S. official highlighted that Russia would be "likely" to target anyone who opposes the country's actions, views, or objectives.
"As we've seen in the past, we expect Russia will try to force cooperation through intimidation and repression."
Referencing Russia's actions in past conflicts, the official noted that Russia had done such activities through "targeted killings, kidnappings/forced disappearances, detentions, and the use of torture".
"Russian and Belarusian dissidents in exile in Ukraine, journalists and anti-corruption activists, and vulnerable populations such as religious and ethnic minorities and LGBTQI+ persons," the official added.
Foreign Policy has also reported that the United States has been tracking Russian intelligence agencies, who are allegedly "building up target and kill lists."
Speaking with NBC's Today show, White House national security adviser Jake Sullivan said that the U.S. has intelligence that suggests "there will be an even greater form of brutality because this will not simply be some conventional war between two armies."
"It will be a war waged by Russia on the Ukrainian people to repress them, to crush them, to harm them. And that is what we laid out in detail for the U.N."