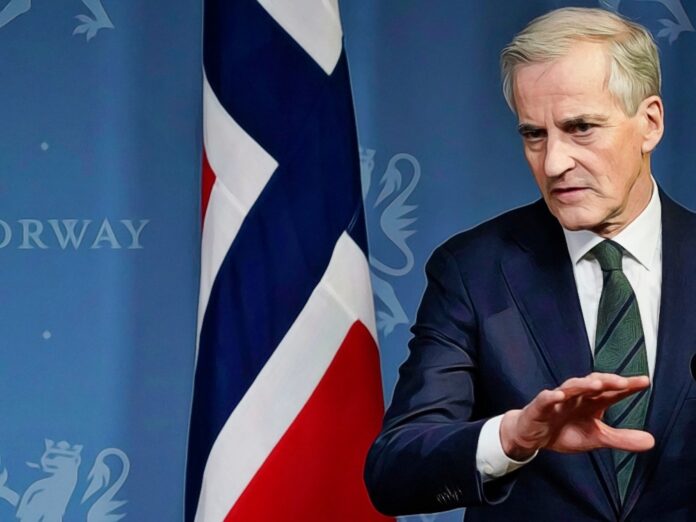 The Prime Minister of Norway has made a formal apologised to the nation's rainbow community for the historical persecution of gay men.
Marking the 50th-anniversary of the repeal of section 213 of the penal code, which criminalised sexual relations between men, the nation's Prime Minister, Jonas Gahr Støre, apologised to the community for the stigmatisation and discrimination that gay men faced between 1902 and 1950.
"These men endured court cases, convictions and imprisonment. They were publicly stigmatised and condemned. Through legislation, but also a range of other discriminatory practices, we, as a nation and a society, made it clear that we did not accept gay love. The government now wishes to apologise for that," the Prime Minister said.
Støre also added that section 213 of the penal code not only criminalised gay men but also had a significant influence on the way society viewed homosexuality.
"It had great symbolic value, and gay people were subjected to broad condemnation, widespread discrimination, slander and blackmail as a result," Støre added.
In response to the apology from the PM, the Minister of Culture and Equality Anette Trettebergstuen cemented on the importance of acknowledging the injustices made by the government in the past, saying:
"This apology is important, both because it acknowledges the injustice of the past, and because it better equips us to deal with the struggles that still remain. Our goal is to improve the living conditions and mental health of gay people."
Trettebergstuen also promised that the government would continue to review and strengthen the services offered to transgender citizens and announced plans also to ban conversion therapy, "which is clearly harmful to those who are subjected to it."
The official apology from the Norwegian Government follows apologies for similar historical persecution from other governments, including Canada, Scotland, New Zealand, and the UK.
Additionally, In 2021, the Germany Government announced that it would implement a compensation scheme for the thousands of victims of the law that punished individuals for homosexual acts. A law that was in force until 1969.