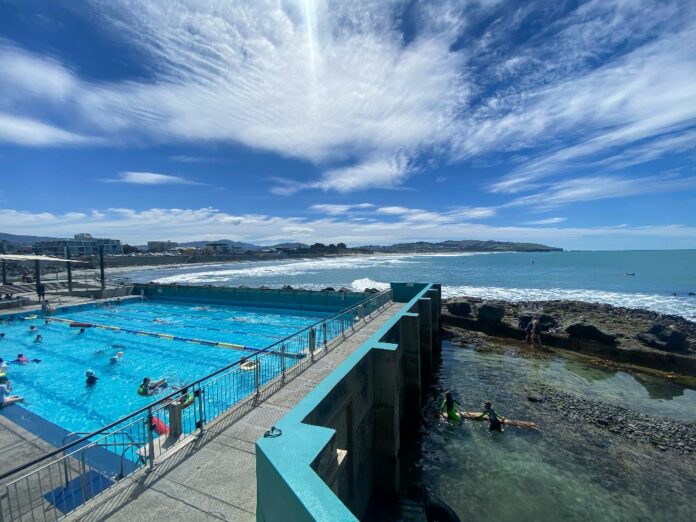 So synonymous with students, it's easy to forget to revisit Ōtepoti (Dunedin) once we enter the working world, but a trip South to take in their Pride festival reminds Oliver Hall that our thriving Southern city has so much to offer.
As well as shielding us from the worst of the pandemic, closed borders reminded us to visit places around the country we hadn't seen for a long time. It had been twenty years since I visited Ōtepoti but, Enterprise Dunedin's tongue-in-cheek 'Plan D' campaign re-peaked my interest and with both Dunedin Pride and Dunedin Fringe basking in March's late Summer sun, it seemed like the perfect time to venture South.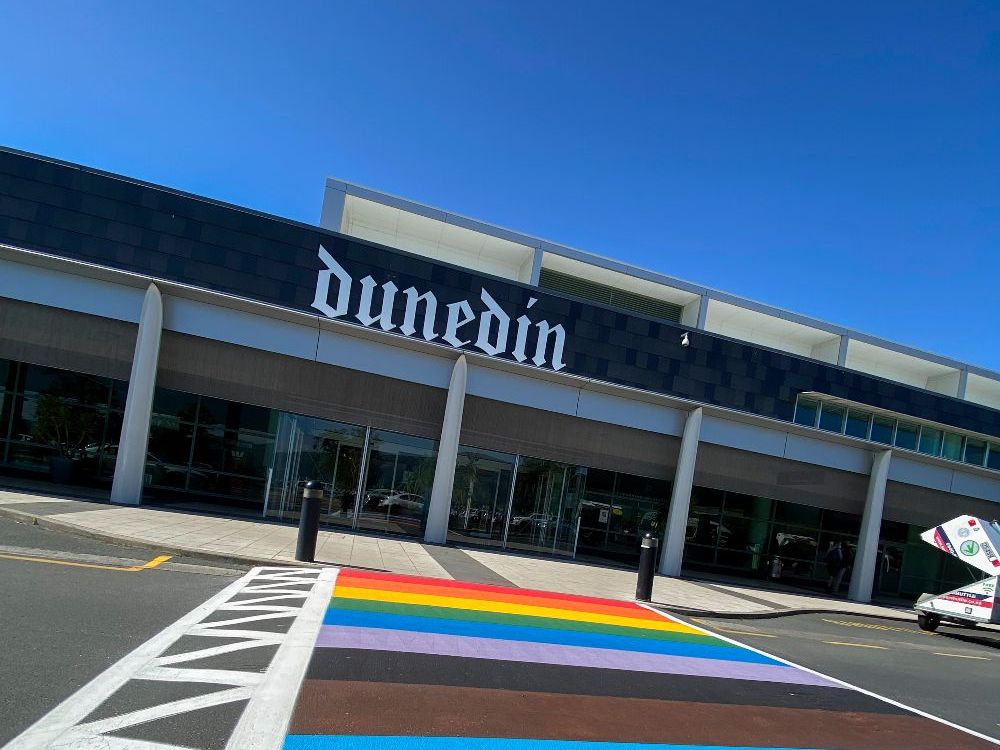 'Plan D' plays on the idea that while you can't go overseas, by visiting Dunedin you can find slices of what you were craving from international travel, and as we drive in the city – it all makes sense. The vibrant student seaside town setting, surrounded by lush coastal scenery immediately makes me think of England's gay Mecca, Brighton. St Claire Beach's iconic rock pools transport me to Sydney, and the quaint Lan Yuan Chinese Gardens take me to quiet corners of Hong Kong.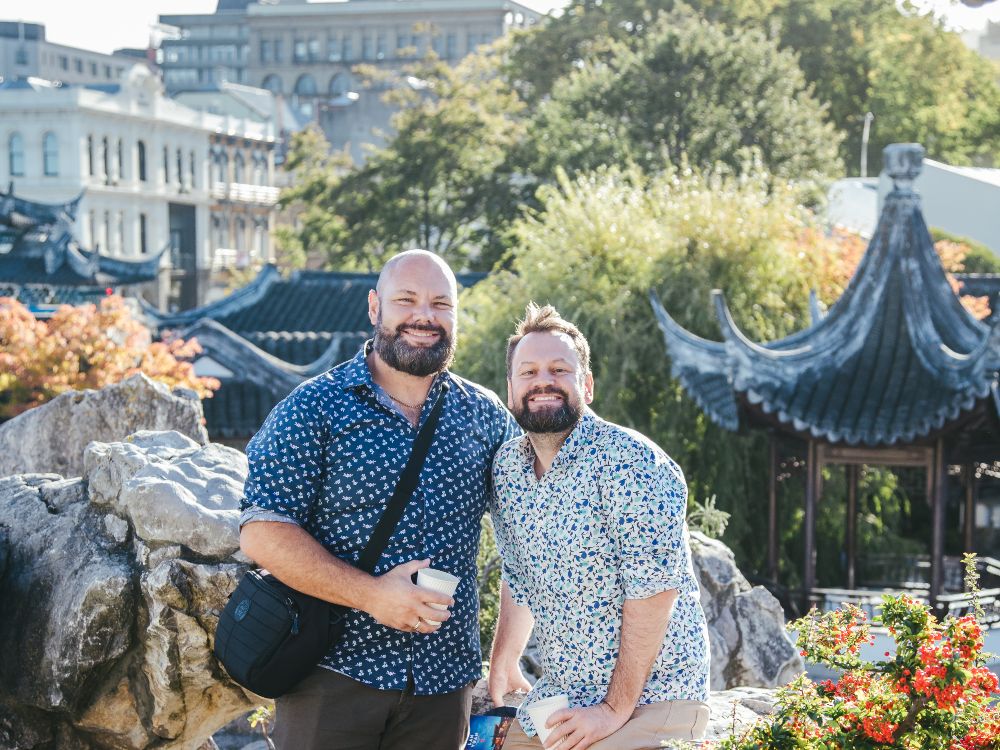 Dunedin's bustling bar and cafe scene are immediately notable and have us calling the city the 'Wellington of the South.' And just like a trip to Wellington, our first point of call is to find decent beer! Luckily we are staying at some new (new new) accommodation just next to a brewery.
The New New New Corporation (218 Crawford St) is Dunedin's largest independent craft brewery. Their on-site Taproom has a fun pub-like atmosphere and drinks can be complemented with stacks from their Yumcat Diner food truck. This dynamic neon-lit brewery attracts a young multi-cultural demographic, who enjoy the fun sense of community (quiz night is packed) and innovative craft beers (we adored the CoCoCo Stout and Sun Sun Tropical Brown Ale).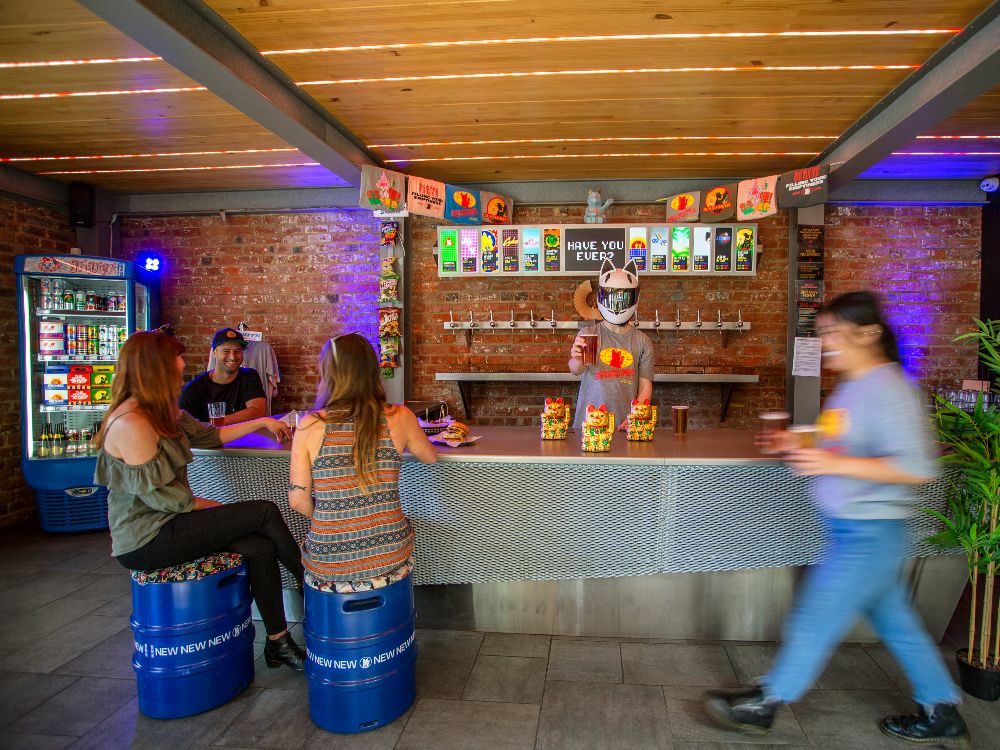 And if you needed any more evidence that this is not your granddad's brewery, then go no further than their new award-winning accommodation 'Quarters' (newnewnew.nz). Quarters has to be Dunedin's ultimate party weekend accommodation with apartments that sleep six or rooms that sleep two available – just a few blocks from Dunedin's thriving heart – The Octagon.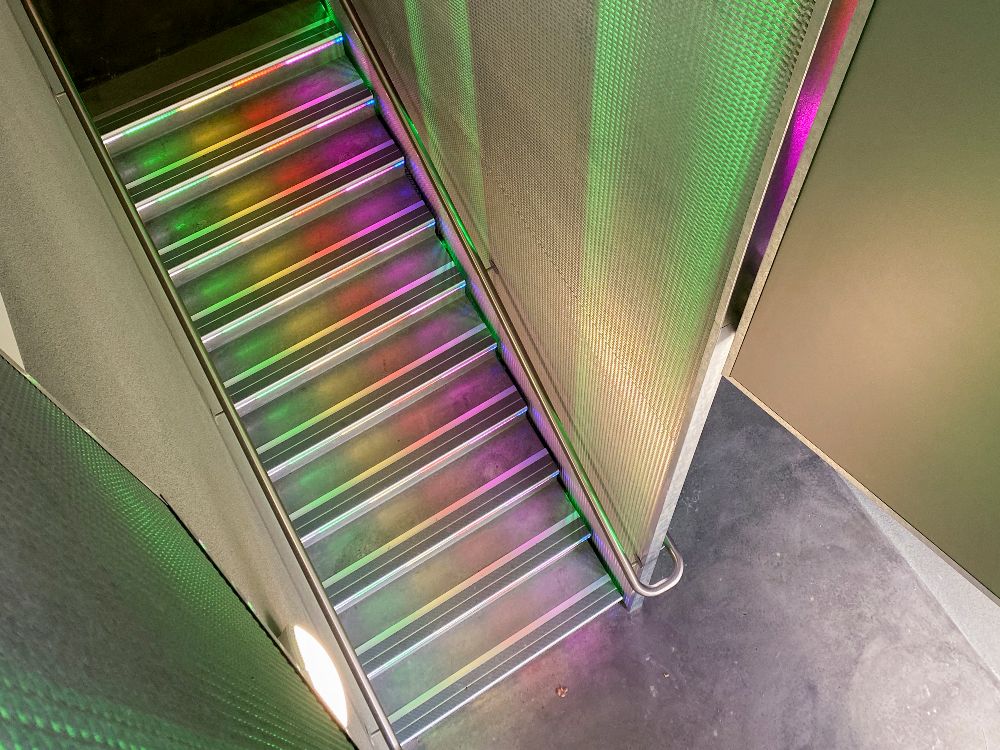 But this accommodation is about so much more than location. Rainbow-lit steps take you to your futuristic living spaces, where led strip lights are controlled at the touch of an iPad, creating a Starship Enterprise-like aesthetic. The ensuite shower wet room can be lit in a multitude of colours, making so you feel like you've been teleported to a galaxy far far away before you land safely on the spacious deck with views over the city and a large hot tub. Relaxing in bubbles can be thirsty work but never fear the apartment comes with its own beer tap which New New New can hook up to a keg of your choice.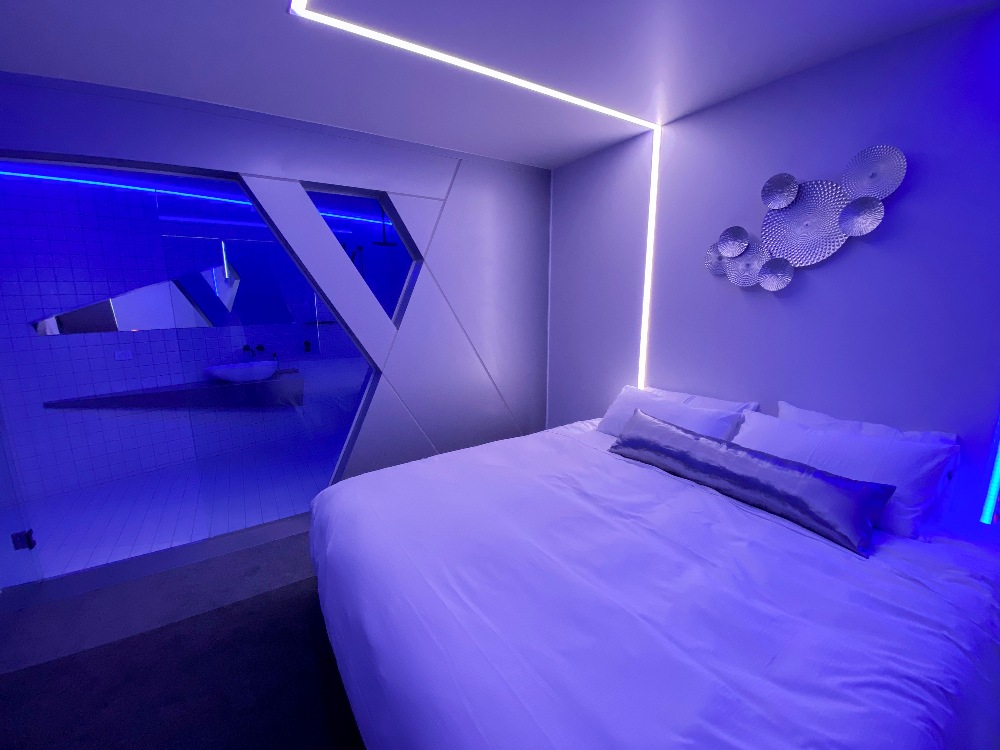 I know what you're thinking, 'I'd never want to leave,' but this city is not going to explore itself!
We have tickets to a Dunedin Fringe Festival play (the excellent Gaslight Me). Running in parallel to Dunedin Pride, Fringe offers plenty of great LGBTQ+ content including shows about lesbians eating quiche, art that explores the Garden of Eden's gay agenda, and the queerest of cabarets! The festival enhances the city's buzzing nightlife and we have to remind ourselves that it's not even the weekend yet. This is not a sleepy city!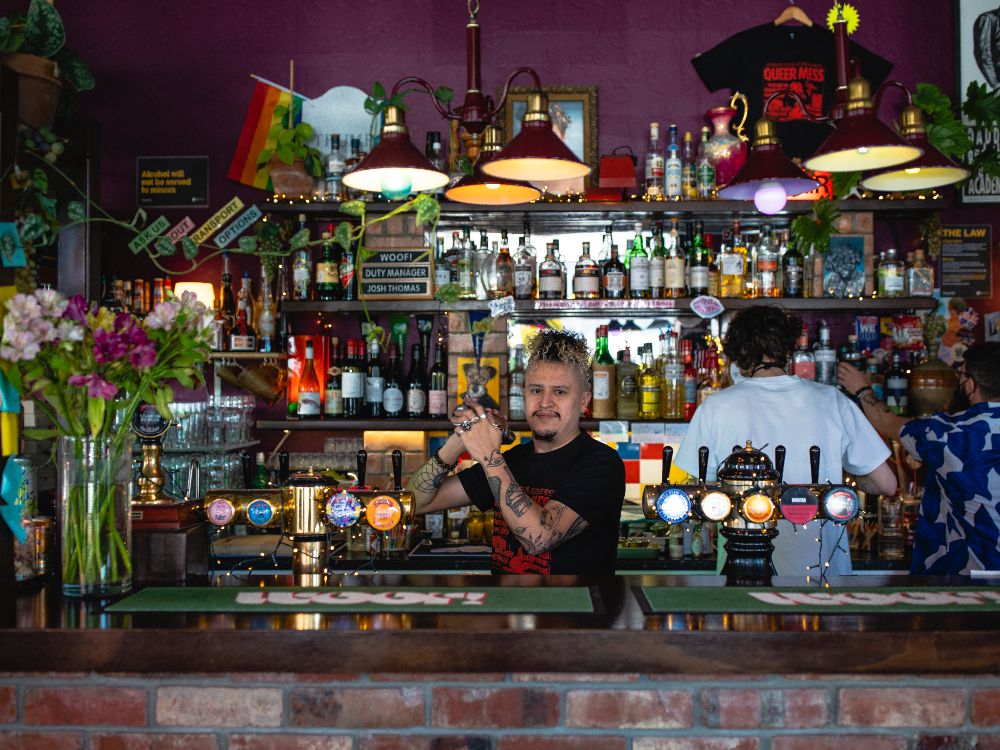 Following our show, we head down to Woof! (368 Moray Place) Dunedin's unofficial gay bar with a classic SPQR-vibe. Co-owned by Dudley and Josh (it is thanks to their campaigning that Dunedin is getting a Rainbow Crossing), there's an atmosphere of cheeky fun the minute you enter this funky cocktail bar. Trying their Cocktail of the Month is a must – the rotating experimental concoction is always an avant-garde joy in this low-lit safe space.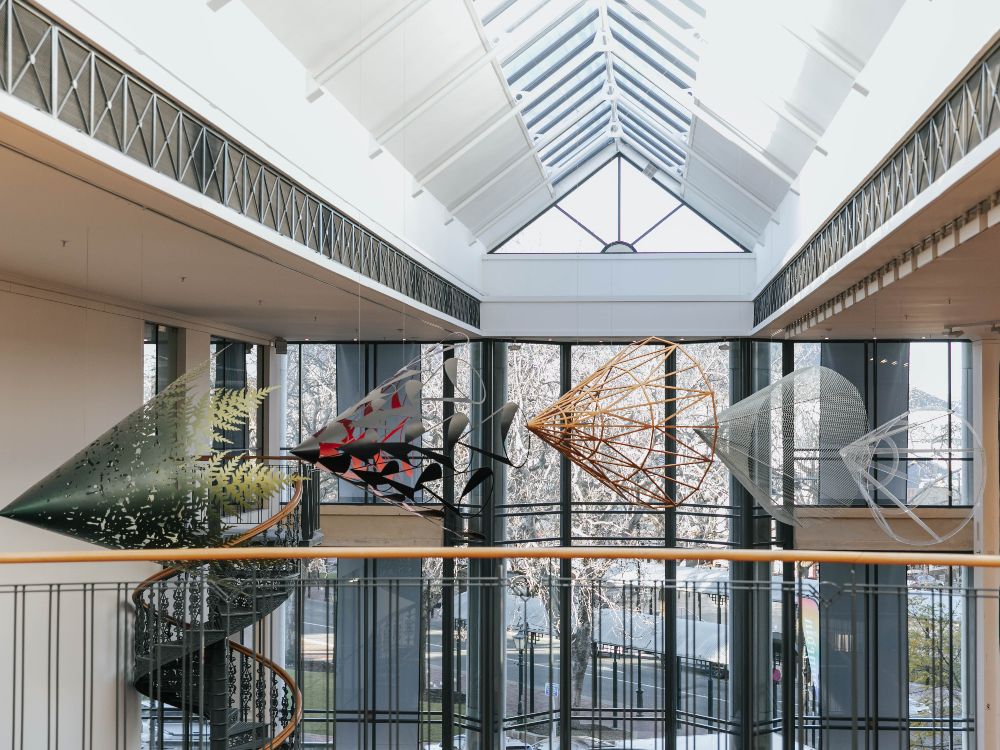 The next day we check out the Dunedin Public Art Gallery (30 The Octagon) which has a big international city feel to it with significant pieces from Europe and Japan, as well as important Ngāi Tahu works and a large collection of Frances Hodgkins originals. Just last month the gallery welcomed Xoë Hall's colourful mural Bloodline (which radically transformed its rear lobby), and Jasmine Togo-Brisby's moving video installation Mother Tongue which explores the impact of the South Pacific slave trade.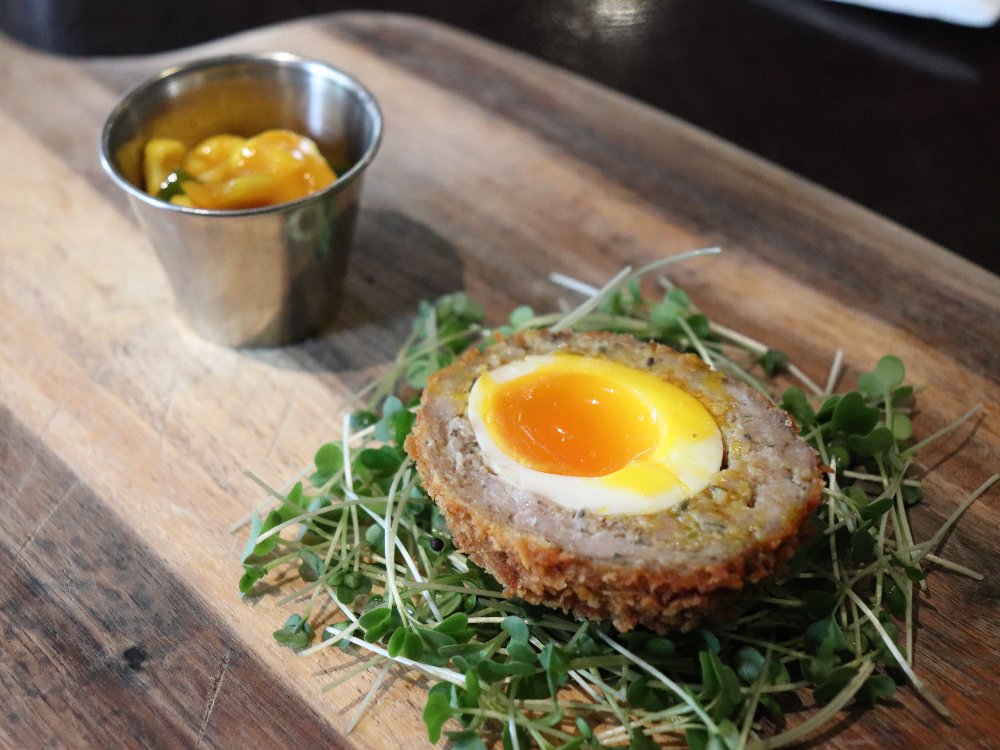 The other jewel in the gallery's crown is restaurant Nova (novadunedin.co.nz) a must for lunches and brunches on the weekend and dinner during the week. Nova has recently become the envy of the NZ hospitality scene when they bagged new Head Chef Marcus Verberne, who is returning from over a decade in London heading up kitchens of legendary restaurants like Roast and 67 Pall Mall. Securing Verberne is a big deal and we were lucky enough to sample a sneak peek of their new menu which included a warm haggis scotch egg and spiced Duck a l'Orange. Book now while you can still get a table!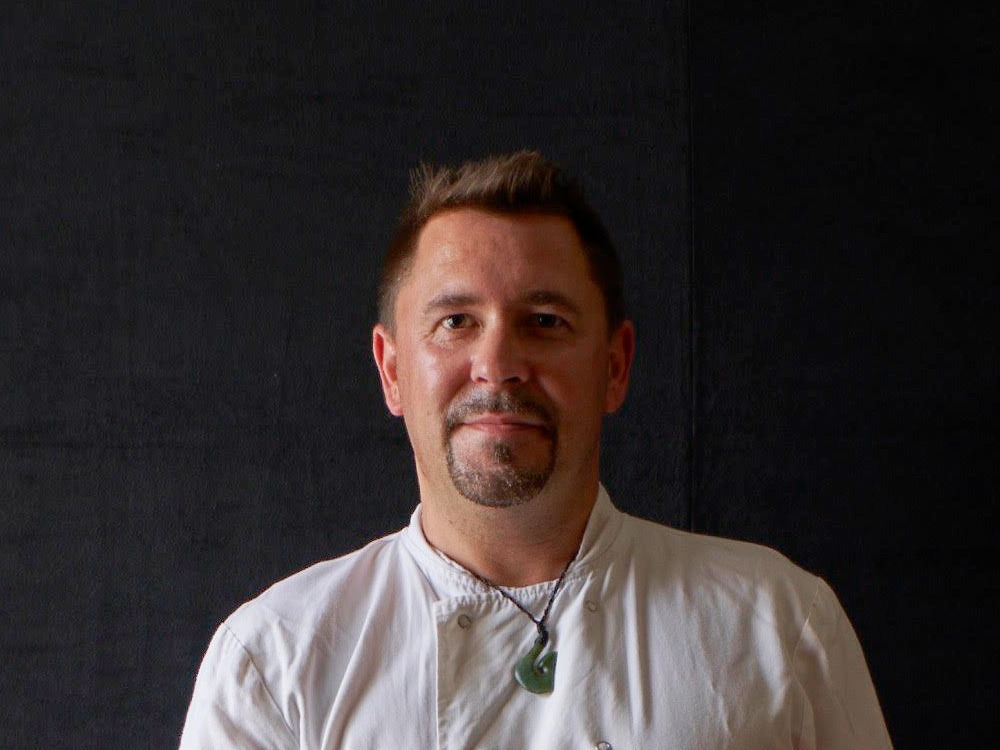 The perfect Digestif to follow our rich meal was a gin tasting at No.8 Distillery (ni8distillery.com), a local gin producer run by a cute French man (Julien) who macerates, distills, and mixes foraged botanicals right before your eyes explaining the process along the way. Three gins in and things are getting merry, this is when Julien pulls out No.8's Absinthe, Limoncello, Ouzo, and Elderflower liqueur. I don't remember getting back to our accommodation but we did at least make it there.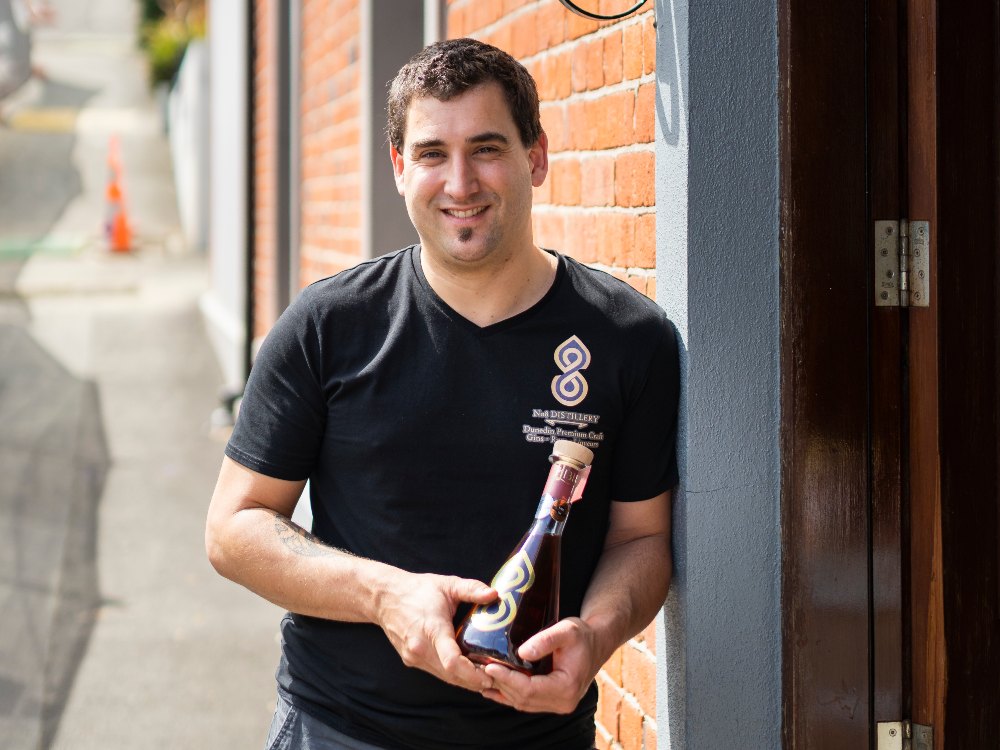 A trip to Dunedin is not complete without seeing some of the stunning scenery that borders the Otago Peninsula. Your first stop has to include Larnach Castle (larnachcastle.co.nz), NZ's only castle, that brings a taste of Downton Abbey to our shores. It's a beautiful building with a gossipy history surrounded by fabulously manicured gardens. The whole venue drips with grandiose romance and it's hard to imagine a better setting for a wedding ceremony.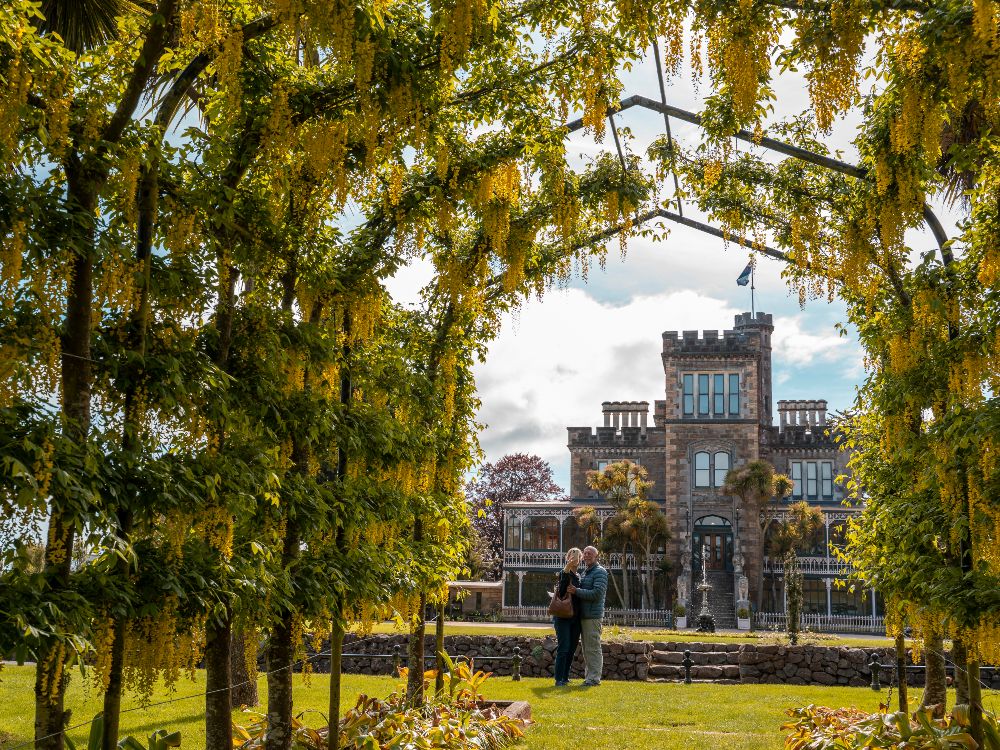 With love on the brain, we conclude our time in Ōtepoti with a Southern Skies Stargazing tour (horizontours.co.nz). Unlike most of the night sky explorations, you can do in Aotearoa, Horizon focuses on the Māori history of the stars as our guide Kylie sings waiata and shares stories of Atutahi and Rangunui, as you relax in loungers and enjoy the manaakitanga while feeling enchanted by our legends, history and natural beauty.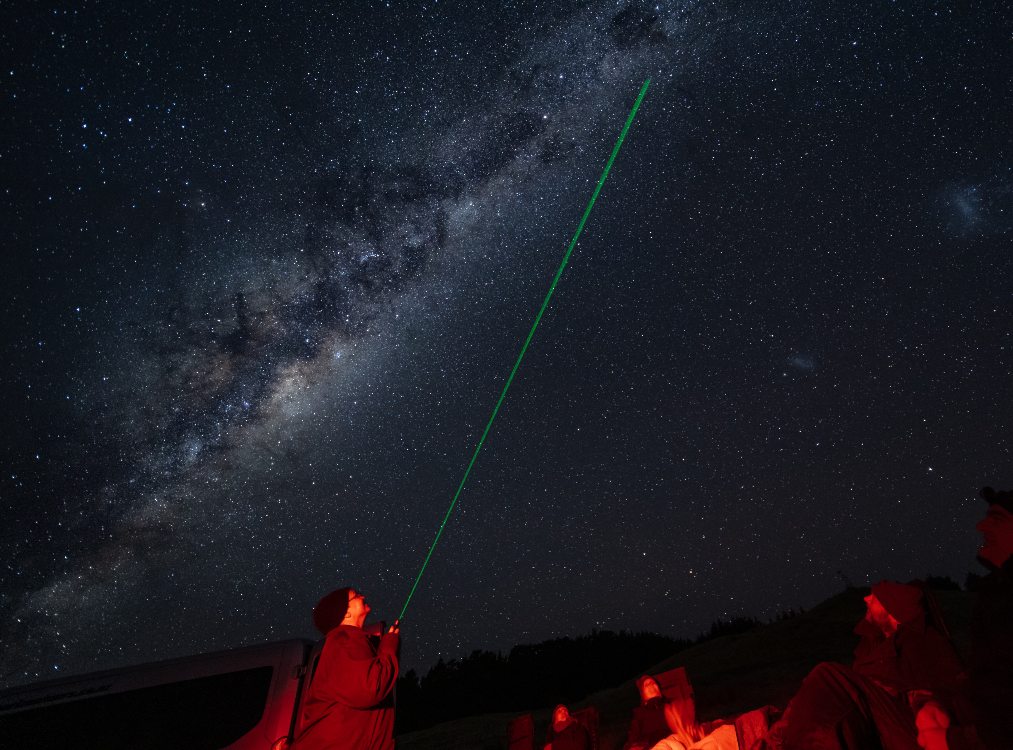 As we depart the next day, it feels like Dunedin has opened our eyes to a world of possibilities. It's a city you can easily imagine living in, that also offers a lot of diverse activities for a shorter stay.
Visit dunedinnz.com to plan your trip.