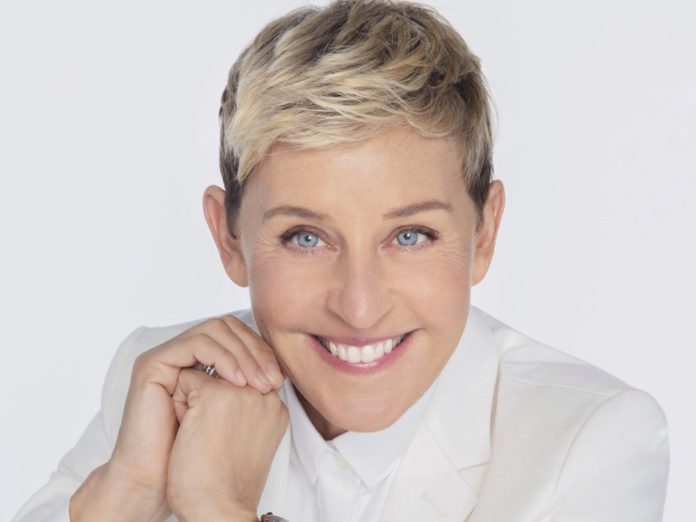 Ellen DeGeneres has re-emerged in the north African nation of Morocco days after her self titled show came to an end.
With tears in her eyes, DeGeneres signed off her chatshow last week, bringing to an end a 19-year run.
DeGeneres was joined by her very first guest Jennifer Aniston as well as Pink, who wrote the show's theme song.
The comedian walked out to a standing ovation after a flashback clip of the Ellen Show stage doors opening on the host for her very first episode.
DeGeneres noted the societal progress that has taken place since her first show in 2003.
"When we started this show, I couldn't say 'gay' on the show. I was not allowed to say 'gay.' I said it at home a lot. 'What are we having for gay breakfast?' Or 'pass the gay salt.' 'Has anyone seen the gay remote?' — things like that," she joked.
"I couldn't say we because that implied that I was with someone. Sure couldn't say wife. That's because it wasn't legal for gay people to get married. And now I say wife all the time," she continued.
"Twenty-five years ago, they cancelled my sitcom because they didn't want a lesbian to be in primetime once a week. So I said, 'OK, I'll be in daytime every day, how 'bout that?'"
However, DeGeneres's role in that progress has been overshadowed by recent accusations of bullying and harassment on the set of her show.
Following the conclusion of Ellen, the comedian and her wife Portia de Rossi jetted to North Africa, where they have been seen enjoying the sights of Marrakech, Morocco.
DeGeneres has revealed plans to later head to Rwanda, where she has established an educational facility dedicated to the preservation and conversation of gorillas.