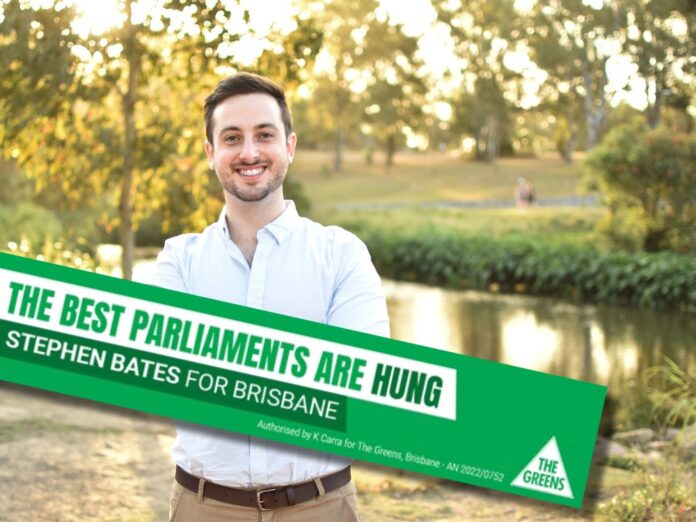 Australian Green MP Stephen Bates has credited his unique and risqué marketing campaign through both local queer media and Grindr for his election success.
The former retail worker who beat Trevor Evans of the Liberal-National Party for the Brisbane seat with 53.4 per cent of the vote ran a range of promotions with attention-grabbing slogans packed with innuendo and puns across the queer dating and hook-up app Grindr.
Bates, who used slogans such as "put Stephen Bates on top this election", "the best parliaments are hung", and "spice up Canberra with a third," won his seat with an 8.4 per cent swing in the country's general election on the 21st of May.
Speaking about his win on local radio station B105 on Sunday the 29th of May, Bates explained that his campaign was "110 per cent" a motivator in his success.
"As weird as it will sound to any gay person hearing this, it is a big place of community where a lot of people do come together," he said.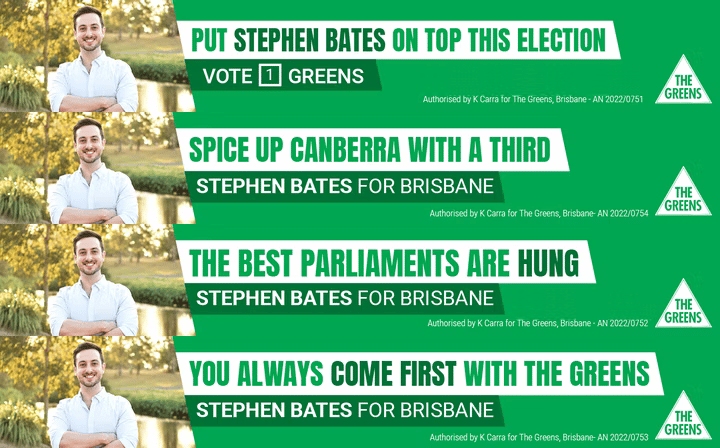 Bates, who despite just winning a seat in Brisbane for the Australian Greens Party, also explained that while he had just been elected an MP, he still has to finish three shifts at his retail job, adding that he is a big believer in the political representation of normal people with regular jobs.
"I actually have to still work this week because I still have to pay my rent and bills and my car repayment, so I still have to go back to work."
"The fact that politicians can earn so much money is kind of why they can be so out of touch with what everyone else is feeling," he said. "They don't feel those shocks from inflation or the cost of living as much as everyone else does."
"It gives me a bit of a unique edge, where I actually know what it's like to live on the minimum wage because I've done that before."