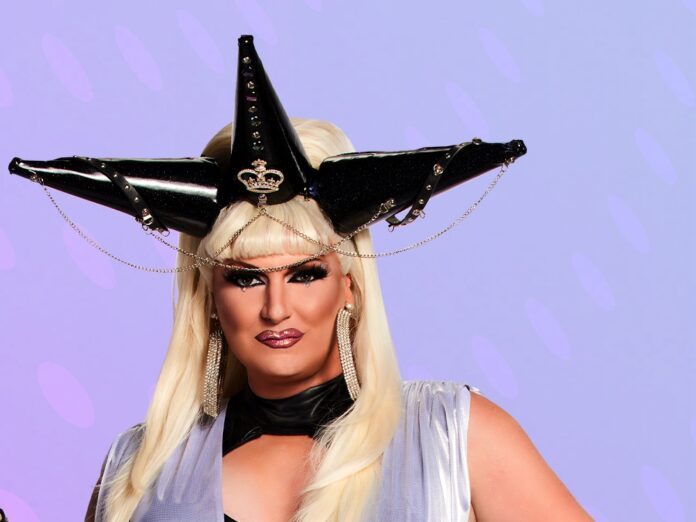 Hailing from all over New Zealand and Australia, 10 queens handpicked by RuPaul herself will compete in Season 2 of Drag Race Down Under. Ahead of the premiere on TVNZ+ on Saturday 30 July, we meet our queens!
Can Palmerston North's Spankie Jackzon take the crown?
Congratulations on being a Ru-girl! How does it feel to be able to share this exciting news now?
It is such a relief. Finally, I get to scream it out ARRRRGGGHHHGG the absolute highlight of my life.
Where did you grow up and how was growing up for you?
When did you first discover drag and what attracted you to this art form? My fabulous parents took me to see Priscilla Queen of the Desert at the cinema. I was gobsmacked by the outfits and that men were wearing dresses on the big screen. I took this as a sign and now look at me!
What was your reaction when you found out you had secured a spot on the second season of RuPaul's Drag Race Down Under?
Overwhelmed with nervousness, pride, joy and stress! But I am so incredibly grateful to be here representing New Zealand and Melbourne on this world stage! But more than to be making my childhood dreams come true.
Why did it mean so much to you to secure that spot?
I have always known internally I was destined for more. I didn't go through the struggling and bullying for nothing it has to be for something. Turns out it was preparing me for the world of drag. You have to have a thick skin to wear literally no pants all the time, Bum out for the boys! So, it meant all that it all led to somewhere. It showed me I was exactly where I am meant to be.
Before entering the show what type of challenges did you think you would succeed at, and which ones were you dreading?
Absolutely dreading the design challenge! I am good at design but not at construction. That takes extreme skill to make designs come to life. But everything else is pretty comfortable. My theatre upbringing gave me a great foundation for a competition like this.
Was there much rivalry between the Kiwi and Aussie queens?
None at all! We are definitely a sisterhood, and many are ex-pats, either way, so I think this season is more Australasian and inclusive in this way so there is no need for rivalry! You can be nice but competitive. It's called being 'grown' folks.
RuPaul's Drag Race Down Under Season 2 will premiere on TVNZ+ at 6pm on Saturday 30 July!