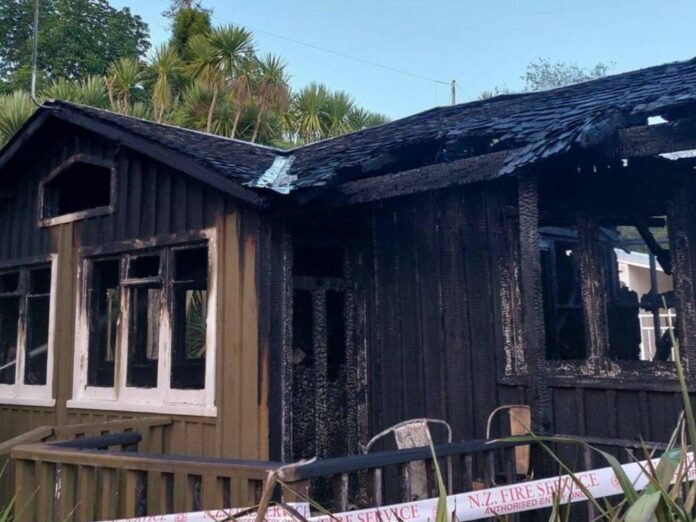 In court, one of the pair pleaded 'not guilty' which sends the case to a jury trial.
Two men accused of torching Tauranga's Rainbow Youth building have appeared in court facing a joint charge of arson.
Alexander James Burgess, 33, and Zechariah Vincent Phillips, 29 appeared in the Tauranga District Court today accused of deliberately lighting a wheelie bin fire which destroyed the building which also serves as the home of transgender support service Gender Dynamix.
Burgess' lawyer Craig Horsley entered a not guilty plea to the charge on his client's behalf, electing a trial by jury. He remains in custody until his next court appearance on September 8 for a case review hearing.
Philips, who is on bail, did not enter a plea and will reappear in court on July 29.
The pair face up to 14 years imprisonment if found guilty.
Police allege the pair, who are both unemployed, set the fire around 11.20pm on June 16 by using mineral turpentine to light a wheelie bin filled with clothes against the wall of the building. Police say most of the act was captured on CCTV.
Tauranga police said inquiries into the fire were ongoing.