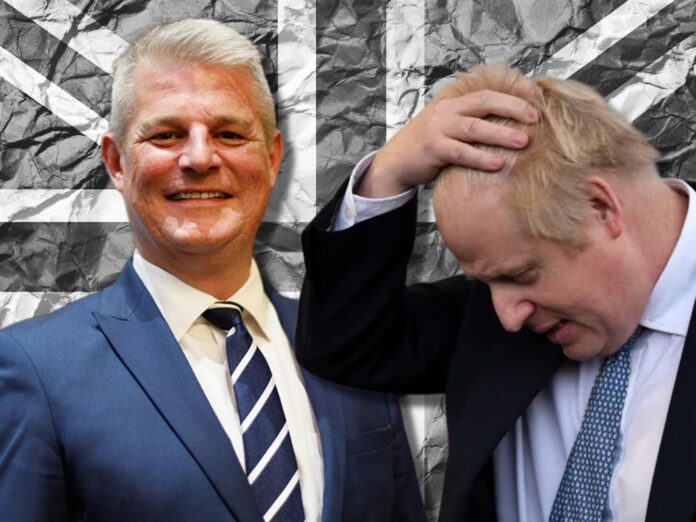 Boris Johnson's most senior LGBTQ+ MP has joined the growing list of MPs deserting the embattled Prime Minister and his Government.
Housing minister Stuart Andrew announced his resignation from the UK Government via Twitter, confirming that he would be stepping down from the role he was appointed just six months earlier.
"Loyalty and unity are traits that I have always endeavoured to provide for our great party. However, I fear I have let these override my judgement recently." The openly gay Conservative MP for Pudsey, Horsforth and Aireborough said.
"There comes a time when you have to look at your own personal integrity, and that time is now. Therefore, given recent events, I have no other choice than to resign."
"Our party, particularly our members and more importantly our great country, deserve better. Having a marginal seat, I have seen the huge sacrifice our members make in volunteering considerable hours to campaign on our behalf, and I cannot, in all good conscience, tolerate them having to defend the indefensible."
It is with sadness that I am resigning as Housing Minister.

I pay tribute to all my ministerial colleagues, officials, and civil servants in the Department and the wider sector.

I look forward to continuing to serve my constituents in Pudsey, Horsforth, and Aireborough. pic.twitter.com/wTnrr9rcSu

— Stuart Andrew (@StuartAndrew) July 6, 2022
Stuart is now the ninth minister to resign from Johnson's government.