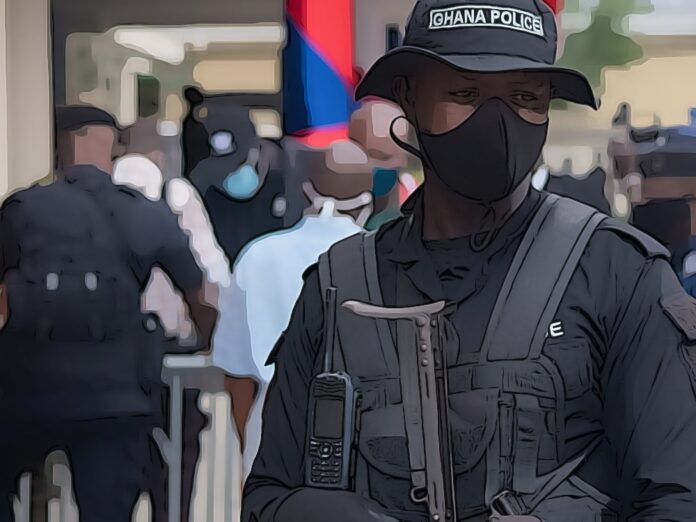 Thirty LGBTQ+ people have been beaten and robbed before being arrested by Police in Ghana.
According to the LGBTQ+ rights group Rightify Ghana, Twenty-nine men and one transgender woman were arrested after a homophobic mob attacked their house party on the 26th of June.
Rightify Ghana says the party was violently interrupted when a group broke into the venue and started attacking the men with machetes and sticks before robbing them of their personal belongings.
In response to the attack, the Police were called; however when the attackers informed the officers that the event was "a gay party", the Police decided to arrest approximately thirty party goers instead of the attackers,
"The 29 persons arrested were taken to the Gbawe North Police Station. They were held in an unoccupied female cell. Some of them sustained injuries as a result of the rough and tumble situation during the attack by the homophobic men as well as the Police," said Rightify Ghana in a statement.
A transgender woman was also arrested on her way to the party. "I was just about arriving at the location when I saw people running, and I realised that something was wrong," she told Rightify Ghana via a phone call from jail.
"I told my Uber driver to quickly turn the car and leave the area immediately. But unfortunately, they noticed and chased us in a motorbike until we stopped on a highway," she said.
The woman claims that Police demanded a bribe to free her. However, she was also taken to the police station because she could not pay it.
The arrested party goers have since been released on bail by Police following intervention from human rights groups. However, many have sustained significant injuries, including one man who cannot walk alone.
While released on bail, the repercussions for those involved continue to grow. Rightify Ghana explains that following the incident, some of those arrested have been outed to and disowned by their families and have been told not to return home.
Pressure has also been placed on the Ghana Police Service to arrest and prosecute the men who attacked the partygoers for assault, trespassing, robbery and theft.
"Also, the authorities of the Ghana Police Service should identify and punish officers who participated in the abuse, including those who allegedly demanded a bride," said Rightify Ghana.
Currently, same-sex sexual relations in Ghana are criminalised with up to three years in prison.
In addition, the nation's parliament is currently looking to approve new legislation titled: the Promotion of Proper Human Sexual Rights and Ghanaian Family Values Bill, which, If passed, will not only criminalise all LGBTIQ+ people, identities and relationships but will also make it illegal to advocate for LGBTQI+ rights in any way with up to ten years in prison.