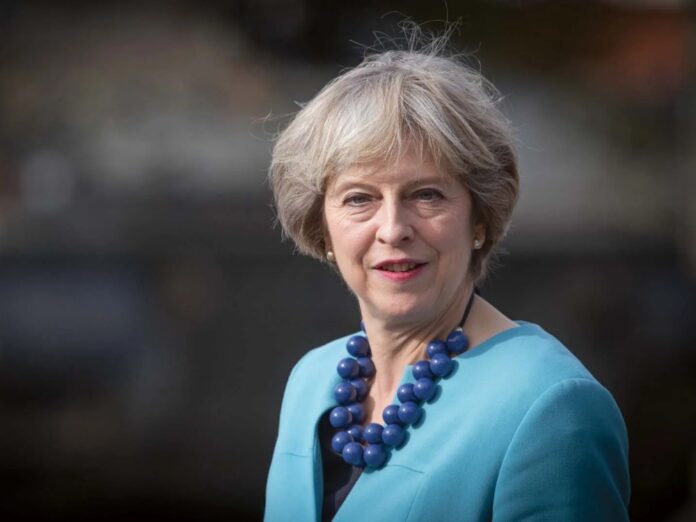 Former UK Prime Minister Theresa May has sounded alarm bells warning that Britain is at risk of "sliding back" on LGBTQ+ rights if the Government does not ban trans conversion therapy.
65-year-old May made the comments at the PinkNews Westminster Summer Reception on Wednesday the 13th of July.
Speaking with PinkNews, May discussed the 2017 National LGBTQ+ Survey that showed that many people felt more comfortable being open about who they were.
"We could see that the country had moved on," May explained, "but, sadly, there were some people who didn't feel so comfortable. There were some issues that people raised."
"It was important then that we responded to that survey, and I just want to see the government looking at this issue in relation to trans conversion therapy," She added.
"And I don't want to see the Government sliding back. I think much has been achieved over the last 50 years since the first Pride march, but there is more to do."
Proposed changes around the legality of conversion therapy in Britain currently hang in the balance while the ruling Conservative Government are in the midst of a leadership battle following Boris Johnson's resignation.
Once holding the top spot in Europe for LGBTQ+ rights, the current Government has been widely criticised by LGBTQ+ rights groups, who highlight that the UK now sits in a distant 14th place.
"We can ban all forms of conversion therapy," Labour's Anneliese Dodds stressed during her speech at the event before concluding that any such ban should not exclude trans people.