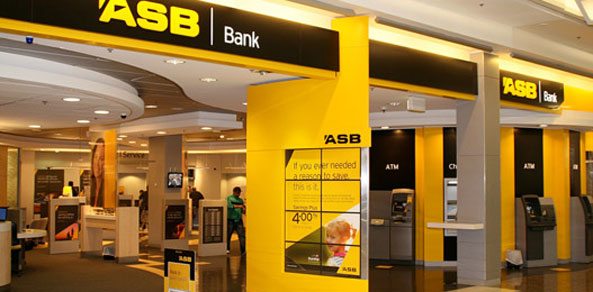 ASB has become the first New Zealand bank to commit to formal benchmarks around lesbian, gay, bisexual, transgender or intersex (LGBTI) inclusion in the workplace through participation in the Rainbow Tick programme.
The Rainbow Tick is an external audit and quality improvement programme designed to make an organisation a safe, welcoming and inclusive place for people of diverse gender identity and sexual orientation.
ASB Chief Executive Barbara Chapman says participation in the Rainbow Tick programme reflects a belief in the importance of diversity across all levels of the Bank.
"There's an enormous body of evidence that points to the benefits that diversity of thought, insights, perspectives and experiences bring to organisational performance. We truly want people from all groups to bring their 'whole selves' to work and to create dynamic and innovative teams attuned to all our customers," Ms Chapman says. "Displaying the Rainbow Tick is a public demonstration of our commitment to ensure that as an organisation, we are creating an inclusive environment for members of the LGBTI communities."
Rainbow Tick programme director Michael Stevens says that Rainbow Tick is delighted with the opportunity to work with ASB.  "ASB is the first bank in New Zealand to take up the Rainbow Tick programme, demonstrating leadership in this field and their commitment to fostering a truly welcoming environment for staff of all backgrounds regardless of their sexual orientation or gender identity.  We look forward to working together."
The Rainbow Tick Audit will evaluate ASB's level of LGBTI inclusion across a number of areas including policy, training, staff engagement and organisational support, external engagement and monitoring.  If necessary, recommendations will be made and support provided in order to achieve best practice standards in diversity and inclusiveness. The Rainbow Tick certification is reassessed regularly. Once successfully completed, ASB will have the right to use the Rainbow Tick in job advertising and promotional material.
In addition, ASB has taken a number of other steps as part of its commitment to diversity.
The Bank has recently launched an internal LGBTI community network called Unity. Unity aims to promote awareness and discussion and to create and maintain a supportive and inclusive workplace that is free from bullying, harassment and discrimination.
ASB has also announced sponsorship of the New Zealand Falcons gay rugby club.  The Bank will be supporting the club's attendance at the Bingham Cup, the world's biggest gay rugby event to be held in Sydney in August.  The tournament will see teams from 15 countries come together to celebrate diversity in sport. As part of the sponsorship, Falcons players will be sporting ASB logos on their jerseys.
"This is a fantastic opportunity for us to throw our support behind a team of passionate New Zealand rugby players competing on the world stage," says Ms Chapman. "We are delighted to be able to play a role in getting them to the Bingham Cup and we wish them every success in what is sure to be a very competitive tournament."
Article | gayexpress