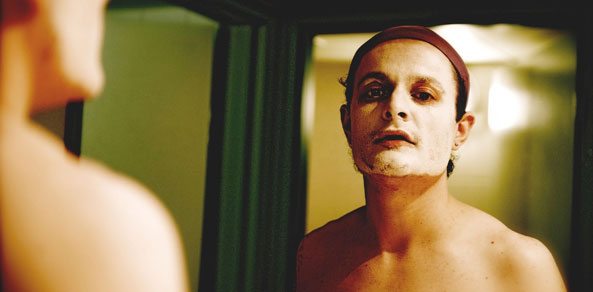 The Concert Chamber in Auckland's town-hall turns into a cabaret chamber of European sophistication/proportions as the inaugural Auckland International Cabaret Festival takes place from June 4th – 8th. Bringing together seven of the world cabaret circuit's brightest stars.
Aucklander's can enjoy performances from Tommy Bradson – 6th and 7th June 2014
A multi-award winner spanning a number of fringe festivals across Australia, Tommy Bradson is a bright light in Australia's alternative cabaret scene – albeit, a dimly lit one. From appropriating the work of Hans Christian Andersen and subverting it to an "elegantly vulgar and ferociously poetic", to a bizarre 16th birthday party, Bradson's one-man show The Men My Mother Love was a sell out at the 2012 Adelaide Cabaret Festival. Now Aucklander's have a chance to watch the tale of Tommy's mother, with exquisite renditions of Nick Cave and AC/DC, learn the truth behind the groupies, the bastards and the whole lotta good times.
Visit http://www.the-edge.co.nz/cabaretseason.aspx for more information and tickets for these events.
 Article | gayexpress